Sorry 'Queer Eye' Fans, The Original & New Casts Probably Won't Reunite, According To Ted Allen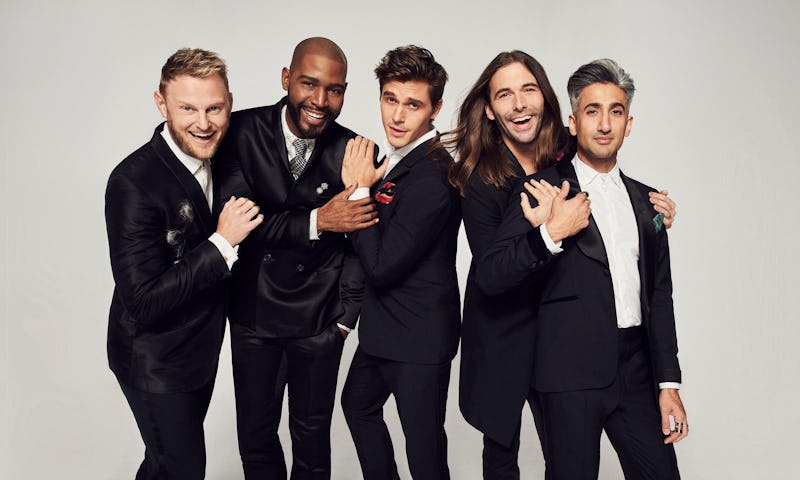 Gavin Block/Netflix
Last month, Queer Eye fans rejoiced after Netflix announced that it would be renewing the now-famed reboot series for a second season. But, for anyone hoping to see some familiar faces from the show's early 2000s iteration during Season 2, there's a bit of bad news: A Queer Eye reunion with the original and new casts probably isn't going to happen, according to Ted Allen. During a recent conversation with Vanity Fair published on Tuesday, April 24, Allen set the record straight as to whether the original and current Fab Five crews will ever join forces onscreen.
And, while Allen can't speak for the rest of the first-generation Fab Five, he made it pretty clear that, if a reunion episode of Queer Eye past and present ever does come to fruition, Allen definitely won't be taking part. Speaking to Vanity Fair, Allen said, point-blank:
"I would love to come together with all the guys and have a Fab 10 dinner, but I don't want it to be for a show."
So, for all those Queer Eye fans who've been hoping for a reunion mash-up, it's probably best not to hold your breath on that one. After parsing through Allen's recent comments to Vanity Fair, it really sounds like Queer Eye's original food and wine expert has made up his mind about any potential reunion appearance. "I've been there, done that with [Queer Eye]," Allen told Vanity Fair, rightly noting that he's been enjoying a different kind of reality tv role these days, as host of the Food Network's culinary competition series, Chopped. And, he continued, he's "very happy" where he is.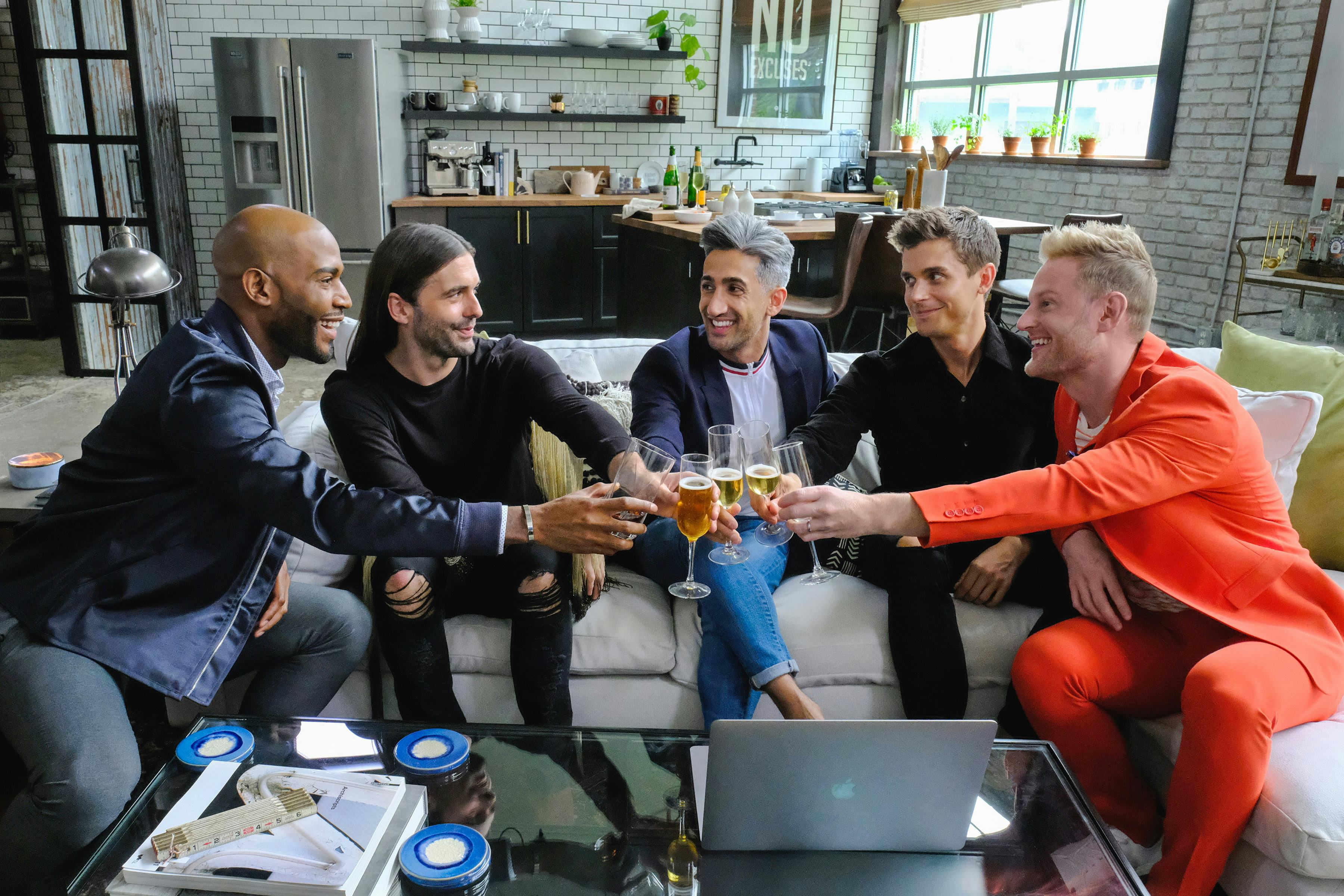 For any disappointed Queer Eye enthusiasts currently wondering why anyone would turn down an opportunity to take part in the series (much less a Queer Eye veteran), Allen touched on that point a bit during his conversation with Vanity Fair, too. "Makeovers?" Allen said, referencing the crux of the show's storyline. "No, thanks. Let the youngsters take over that gig."
And speaking of "the youngsters," Allen also took some time during his conversation with Vanity Fair to talk a little bit about the new generation's Fab Five, comprised of food expert Antoni Porowski, fashion expert Tan France, culture expert Karamo Brown, design expert Bobby Berk, and grooming expert Jonathan Van Ness. Allen focused his comments to Vanity Fair on Porowski, primarily — and not just because he's Allen's successor.
Interestingly enough, per Vanity Fair's feature, it sounds like Allen (who was the OG food and wine expert during Queer Eye's first iteration run) actually had a pretty heavy hand in Porowski's Queer Eye casting in the first place. As the magazine reported, Allen and Porowski have known each other for quite some time; Porowski was even Allen's personal assistant for a few years, which is why the Chopped host is such a staunch proponent of his cooking. "He's an excellent cook and taught me a lot," Allen said of Porowski's culinary aptitude.
But, while Allen may have confidence in Porowski's talents, some Queer Eye viewers seem to be a bit more skeptical. Since Netflix's Queer Eye reboot first aired this past January, Porowski has been subject to some ridicule on social media, where fans of the show have called his recipes "simplistic" and questioned whether or not he deserves to return for a second season. (For the record, Porowski is set to return for Season 2.)
On the subject of those fan comments, Allen had quite a lot to say in support of his friend and former employee. "I know better than the haters do on whether the boy can cook," Allen told Vanity Fair. "I've witnessed his passion. I ate his food for three years." Plus, he continued, there might actually be some methodology behind Porowski's ostensibly "simpler" on-screen cooking. (And it makes sense; Porowski is Queer Eye's resident food expert, after all.)
During his conversation with Vanity Fair, Allen defended protégé's culinary expertise, arguing that Porowski is probably just trying to keep the varying skill levels of his audience in mind. To that end, Allen said,
"Bottom line, when you are dealing with people who don't know anything about cooking, you don't begin by showing them how to roast a goose or make a croquembouche.
I would argue that there is an art to making a good cheese sandwich, but I hear you: it is simple. But you start with the basics."
As someone who had to search "croquembouche" on Google Images not but one hour ago, it seems pretty safe to say Allen makes a solid point. And, even though we probably won't be seeing him carry out any culinary "make-betters" on Queer Eye, fans can rest assured knowing that Allen is still lending his support to the series, even if only offscreen.