Finally, A Sexy Jon Snow Costume For People Who Know Nothing & Wear (Almost) Nothing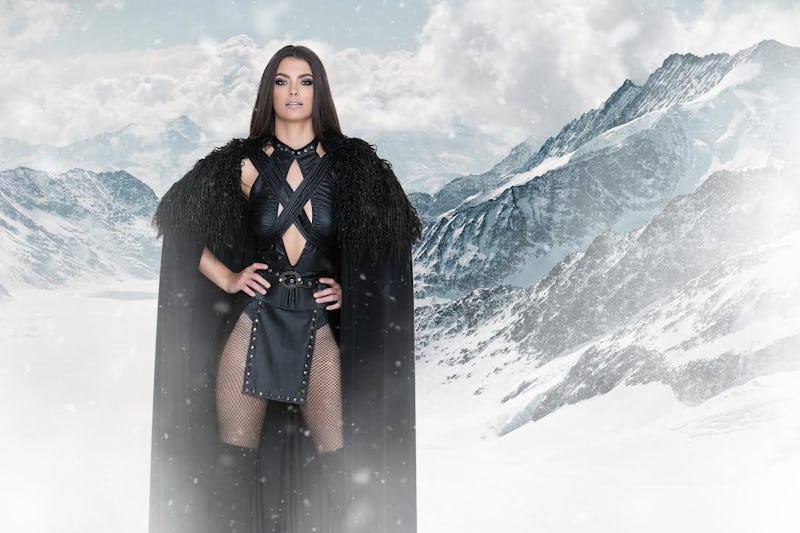 Courtesy Yandy
It's everything you never knew you needed in your life: The sexy femme Jon Snow Halloween costume is kind of a must for Game of Thrones fans the world over. Officially billed as the "Sexy Northern Queen" costume, it consists of a black pleather bodysuit as well as a giant, floor-length fur-trimmed cape, with a criss-cross closure, which adds some definite Jon Snow flair. Taken altogether, it's definitely something you could slay some White Walkers in (provided that you also add the Valyrian steel Longclaw to your ensemble). And just think — as a female Jon Snow, you'll stand out amongst all of the other people wearing Game of Thrones-inspired costumes at your next Halloween party.
Sure, Halloween may be a couple of months away still, but the Game of Thrones season 7 finale is fast-approaching, so this new costume might just be something worth investing in. At $150, it'll set you back a pretty penny, but think of all the bang you'll get for your buck: Not only will you have Halloween, you'll also have all the premiere and viewing parties for the final season! Heck, maybe you could even wear it to the book launch, if The Winds of Winter ever comes out.
Sexy Northern Queen Costume, $150, Yandy
Honestly, it's pretty badass, right? And it must be said, it actually is kind of sexy. I feel like I should make a joke about this costume making me want to renounce my Night's Watch vows, but I'll abstain (sorry).
So, ready to get your groove on as the Chosen One? Or maybe, rather, as one of the Chosen One(s)?
All you need to do is throw on your best pout, and find your dragon queen — and you'll be good to go!