Adela King On Her 'Ladies Of London' Friendships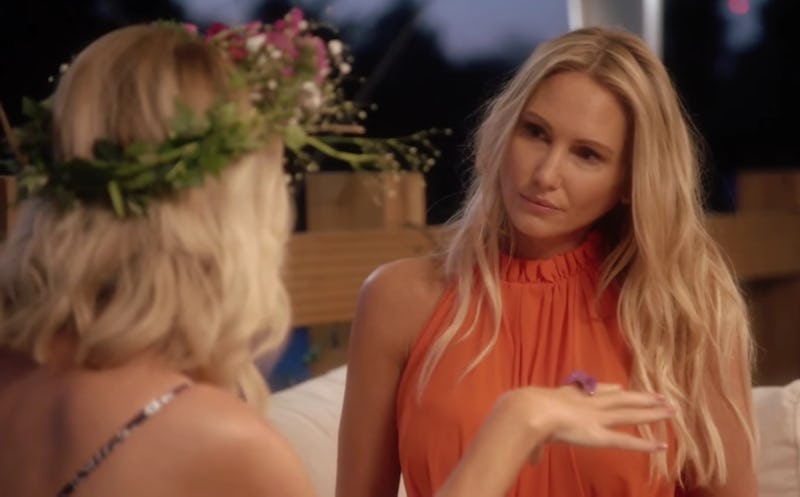 Bravo
For over 20 years, these Ladies of London stars have been friends, but their friendship was truly tested during Season 3 of the Bravo series. If you're hoping all is well, fret no more, because Adela King and Caroline Stanbury are still friends, King confirms to Bustle. "Obviously, Caroline Stanbury and I had our ups and downs, but we're back to where we were before," she says.
They certainly experienced many lows throughout the third season, which was also King's first time as a "Lady" of London. If you recall, the first time fans met her was when she came over to help Caroline unpack at her temporary rental home before she jetted off to her new home in Dubai.
At first, Caroline and King were thick as thieves, but that quickly changed to small battles between the two and evolved into an extremely heated argument in the penultimate Season 3 episode over Caroline's disappointment in King's friendship, in addition to the things King said Sophie Stanbury told her Caroline was saying about her behind her back.
Despite all of that drama, King makes it quite clear that she and Caroline are better than ever. Actually, the same can be said for her relationships with some of the other Ladies stars, as well.
"Julie [Montagu] and I are still really, really close. I love her to bits. She has me crying with laughter," she says. The same goes for Marissa Hermer, as King says, "Marissa and I are really, really close." She even says she "close" with Caroline's former makeup artist, Luke Henderson.
"I literally just came back from having lunch with Caroline Fleming and Sophie Stanbury," King explains. So, yes, she's still hanging out with them, too.
Actually, King's tightest with Sophie out of everyone. Even though they had that tiff and then made up in the Season 3 finale, they haven't let it affect their tight bond. "Sophie Stanbury and I are actually the closest," King says. "We see each other at least, well literally once a day, if not more."
Overall, King is grateful for the show and her experience, because not only did she receive immense amounts of love from viewers, but walked away with important women in her life. She says, "I made the most unbelievably beautiful friendships out of this show."
Here's hoping Ladies of London returns with Season 4 with King in tow, so she can once again showcase her amazing friendships.