Alexis Ohanian's Super Supportive Tweet About Serena Williams Is Just SO Perfect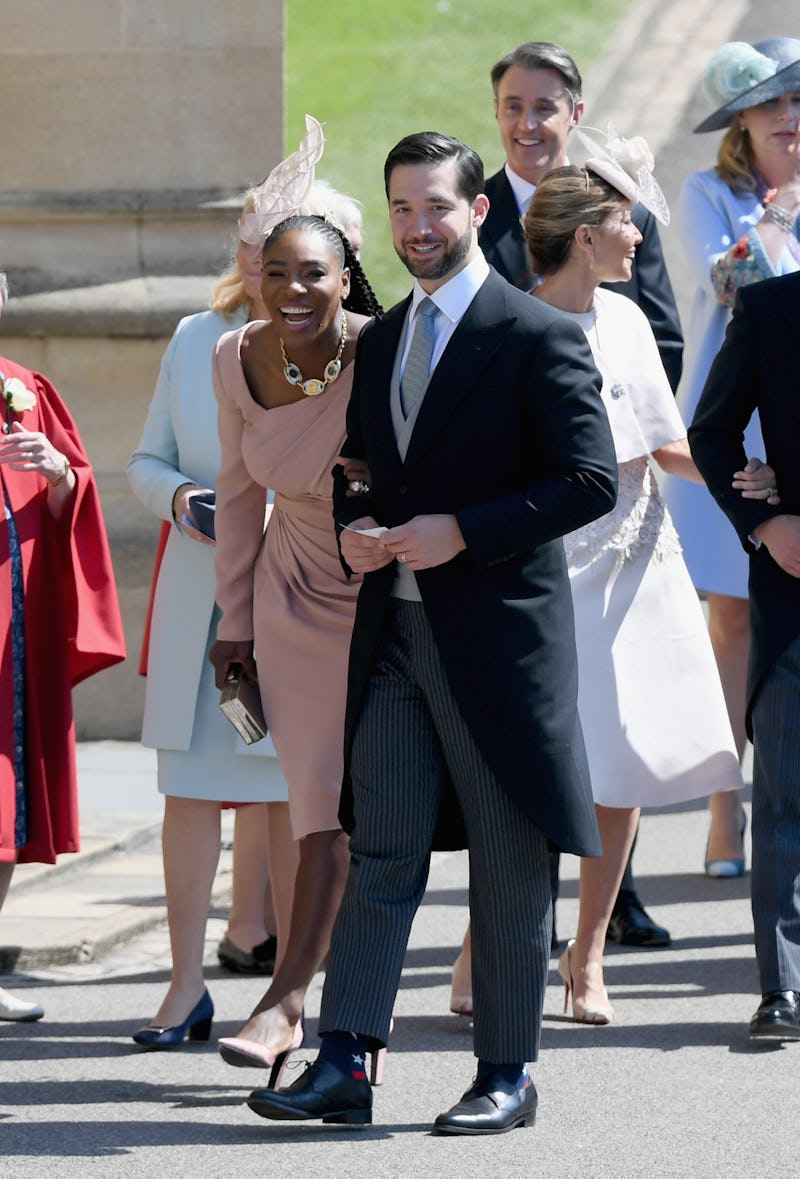 Shaun Botterill/Getty Images Entertainment/Getty Images
In a move that was all love, Alexis Ohanian's Serena Williams tweet scored major points in the debate that his wife is tennis's GOAT. After a Twitter user asked him how it felt "to know that when you go to sleep at night you're sleeping beside one of the greatest athletes of all time?" on Thursday, July 12, the Reddit co-founder lobbed the perfect response: "One of?" Match point clearly went to Ohanian.
And he really did have a valid argument, to be honest. After Williams advanced to the Wimbledon 2018 finals with an epic win earlier that day, she will now have the opportunity on Saturday, July 14, to win her eighth career Wimbledon title and clinch her 24th grand slam, according to ESPN. Oh, and who can forget that she won the 2017 Australian Open while 8-weeks pregnant? No big deal.
Despite admitting to Vanity Fair last year that he'd never seen a tennis match before he met Williams in June 2015, Ohanian has been cheering her on with adorable social media posts all the while. "There's that #MomStrength," the tech entrepreneur, who shares 10-month-old daughter Alexis Olympia with Williams, tweeted July 10, after his wife won her quarter-final match. "Couldn't be more proud of you."
The same day, he further tweeted about the hardships Williams has endured on her journey to Wimbledon — only her fourth professional tournament since giving birth in September: "Walking to the mailbox was a painful, exhausting challenge for this woman just 9 months ago. This is already nothing short of remarkable. #wimbledon"
Williams said as much herself in a video posted by ESPN following her Wimbledon 2018 semifinals win, saying "this was not inevitable for me" and that after the difficult birth, "I almost didn't make it."
Indeed, Williams detailed her terrifying experience in a February essay for CNN Opinion. "I almost died after giving birth to my daughter, Olympia," she wrote. "Yet I consider myself fortunate. It began with a pulmonary embolism, which is a condition in which one or more arteries in the lungs becomes blocked by a blood clot. Because of my medical history with this problem, I live in fear of this situation. So, when I fell short of breath, I didn't wait a second to alert the nurses."
Just ten months later, she's poised to take home another championship, and Williams is sure to have an extra drive win the title since she missed her baby's first steps while training for the tournament. And Ohanian remains in awe and inspired by his wife. Noting Williams makes him "want to be my best self," he also told Vanity Fair, "I find myself just wanting to be better by simply being around her because of the standard she holds."
His tweets haven't been his only very public displays of affection either. In honor of Williams' first singles tennis match since welcoming their daughter, he purchased four billboards near Palm Spring, California, in February. The signs, which included adorable images of Alexis Olympia, were emblazoned with the words, "Greatest momma of all time. G.M.O.A.T." Ohanian tweeted he "designed them myself, with some help from Jr."
Back in May, the couple attended the royal wedding of Prince Harry and Williams' close pal Meghan Markle and they also joined the Duchess of Sussex at Harry and Prince William's charity polo match in Ascot, England on July 7. So fans naturally wondered if Markle will be coming to watch her play in the Wimbledon finals this weekend.
"I don't know, we'll see. If I keep winning," Williams told reporters during a July 9 press conference. And now that she has kept winning, Kensington Palace announced three days later that Markle and Kate Middleton will both attend her finals match on Saturday, July 14.
Whether or not Williams reigns victorious this weekend, she's sure to give Ohanian the MVP of supportive husbands title.