Alexis Ohanian's Video Of Serena Williams Will Make You Misty-Eyed, So Grab Tissues Now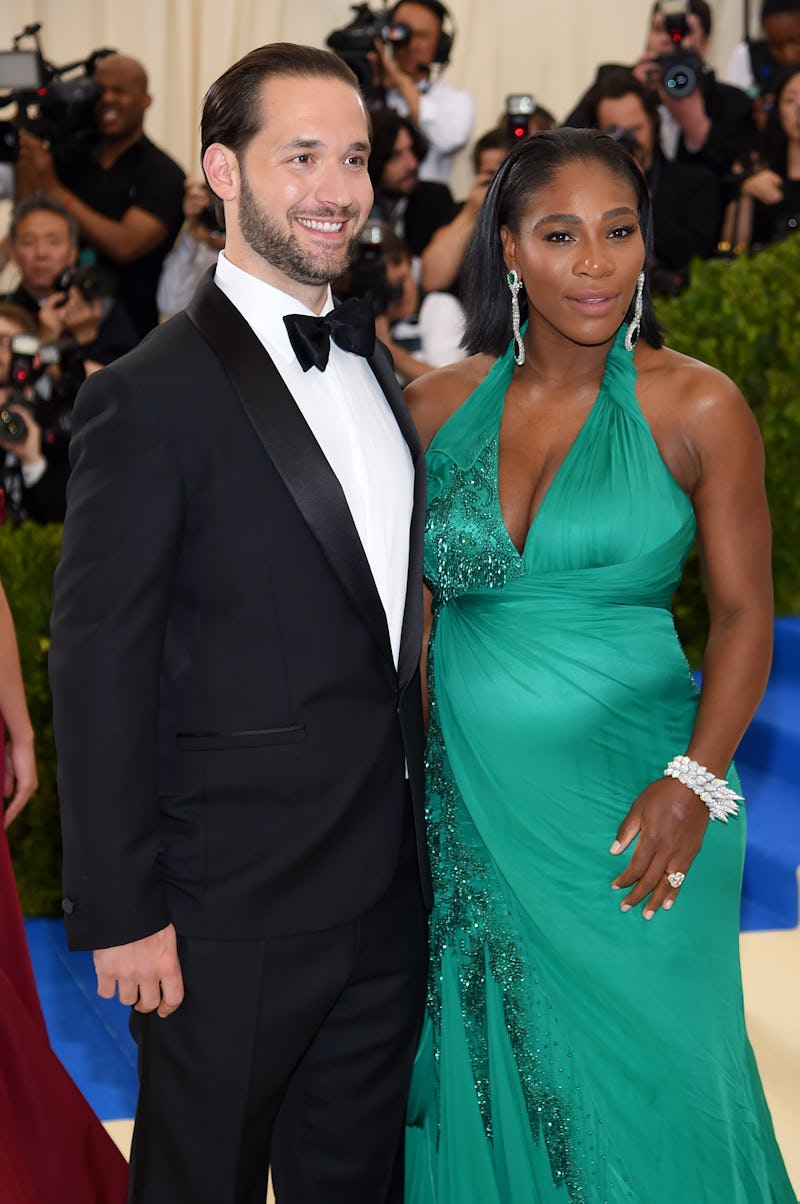 Dimitrios Kambouris/Getty Images Entertainment/Getty Images
And the best husband awards goes to... Alexis Ohanian. On Friday, Ohanian posted a video celebrating Serena Williams for being an amazing woman, wife, mother, and human being. The co-founder of Reddit made a video for Williams honoring all of the reasons why he loves her. Seriously, is this real life?
He had home video footage of Williams and their daughter, Alexis Olympia, from after the toddler's birth one year ago, along with recent clips of Williams at the 2018 U.S. Open combined to form the sweetest video ever. If you think the clip is moving, just wait until you read Ohanian's caption. He wrote,
She fought for her life, for our child, for recognition, for equal pay, for women's rights. She never gives up. She's passionate and unrelenting and the most inspiring person I know. I had this made for @serenawilliams last night after her match with some home videos from 1 year ago this week. Help me make sure she sees it! #iloveyouserena.
Does anyone else have chills? There's no denying Ohanian loves Williams hard and with every fiber of his being. He's known for the romantic gestures (ahem... those four billboards) he does for his tennis champion partner, but the 35-year-old doesn't do it for the attention. Ohanian clearly just wants to show Williams as often as he can how much he truly cherishes her.
Yes, he flew her to Italy because she wanted Italian food, but, for Ohanian, the most romantic thing he's ever done for Williams is simply being a dedicated father and husband.
"When I think of the most romantic things I've done for my wife, I actually think they're the times when I was just there as a father to our baby, or as a husband," he told Us Weekly in July. "It doesn't have to be the super extravagant trip to Rome or to Venice for Italy food. It just needs to be stepping up and being there, being a great partner."
Well, he certainly does that for Williams, like by supporting her during the U.S. Open. On Thursday, Williams advanced to the finals of the major tennis tournament and will compete against Noami Osaka in the final match on Saturday, Sept. 8.
After Williams won the semi-finals on Sept. 6, she spoke with ESPN about the moment. While trying to hold back tears, the 36-year-old said,
It's honestly really incredible. A year ago I was fighting for literally my life at the hospital after I had the baby. So every day I step out on this court, I am so grateful that I have an opportunity to play this sport, you know? No matter what happens in any match semis, finals, I just feel like I've already won.
Like both she and Ohanian mentioned, Williams had a difficult labor and time after giving birth to Olympia. She faced many life-threatening complications and even revealed in a February essay written for CNN, "I almost died after giving birth to my daughter, Olympia."
And here she is today. Williams considers herself very lucky and couldn't ask for more. If the athlete wins on Saturday, not only would she earn her 24th Grand Slam title, per CBS Sports, but she would also tie Margaret Court for the all-time record of the most Grand Slam singles titles.
No matter what happens at the U.S. Open finals, Williams will have all of the love and support from Ohanian. You know he'll be in the stands cheering her on and letting her know he has her back.