This Week's 'Broad City' Has SO Many Easter Eggs Only True Fans Will Catch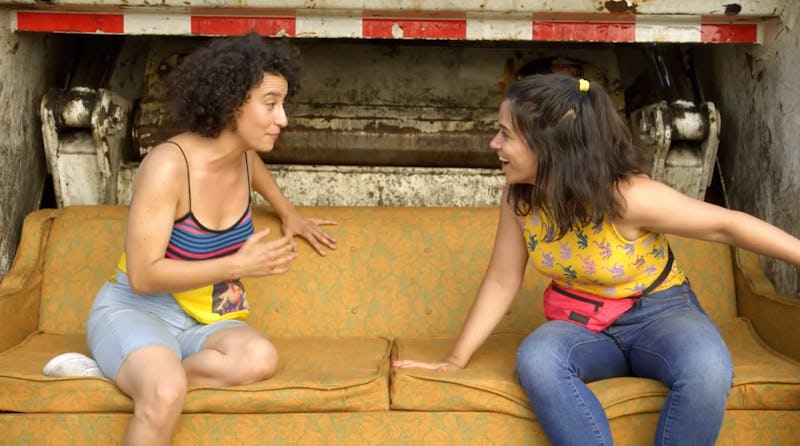 Comedy Central
Spoilers ahead for Broad City Season 5, Episode 9. The Broad City team knows you need a lot of time to process that the show has only one episode left. So in the March 21 episode, Abbi and Ilana graciously give viewers tons of Easter eggs from the first episode of Broad City. These range from the obvious — like attending (well, not attending) a Lil Wayne concert — to a reference to that one time Abbi stole a van. But with the series finale only one week away, these callbacks should leave you feeling sentimental for their shenanigans in all the right ways.
The show's penultimate episode, "Along Came Molly," mirrors the very first episode of Broad City, "What a Wonderful World," in many ways. But Abbi and Ilana don't stop there. There are references to Hurricane Wanda, pegging Jeremy, "co-opting time," and Ilana's "I Sh*t" song — which has continued to pop up but comes in the form of "We Scheme" this time around.
They also talk about a ton of things they've done, but that we've never seen, like when they made meringues, took care of an egg, whitened their teeth, and tried Diva cups. Plus, one shocking revelation about the true nature of Bever and Ilana's relationship. So to help you cope with the impending loss of Broad City, here's pretty much every callback to previous episodes — but in particular, the first episode — that is featured in "Along Came Molly."