Meet The Women Leading The Trump Resistance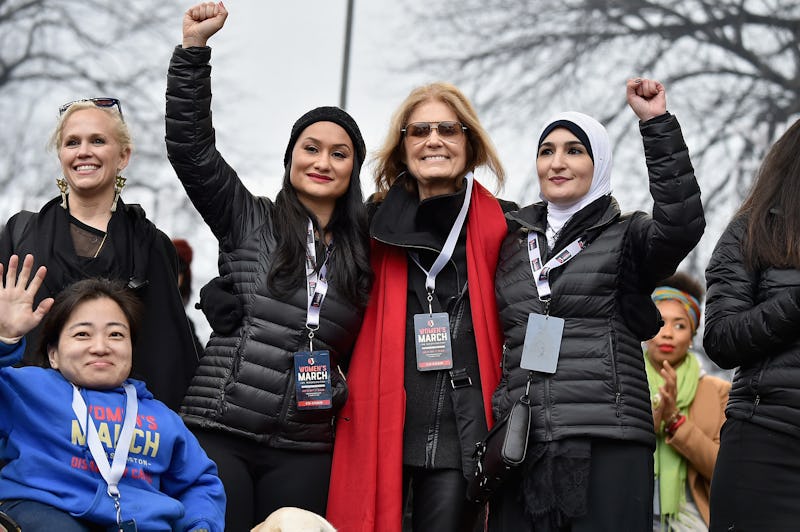 Theo Wargo/Getty Images Entertainment/Getty Images
On Jan. 21, the day after Donald Trump was inaugurated as the 45th president of the United States, millions of women around the world marched to let him know that they will not support him, his administration, or his party's anti-woman agenda. Those women's marches proved that women are a political force to be reckoned with, and these women leaders of the Trump resistance affirm that power.
In November 2016, of course, Democratic nominee Hillary Clinton nearly won the presidency, and with her loss to Trump came a shocking blow to feminism. Rather than grin and bare it, however, these women chose to fight against the rising tide of regressive politics and discriminatory rhetoric and legislation. Whether they're fighting with their legal platforms, their organizing abilities, or by sharing their own experiences, these women serve as examples of how powerful women are as a political bloc. Just as importantly though, they show how the resistance to Trump must be led by those who may lose their rights and their safety to the new administration.
The women listed below come from amazingly diverse backgrounds, professions, and experiences, but they share one thing in common — the notion that women are not only people, but that we are leaders as well.