6 Differences Between Being In Love, And Being Together For Convenience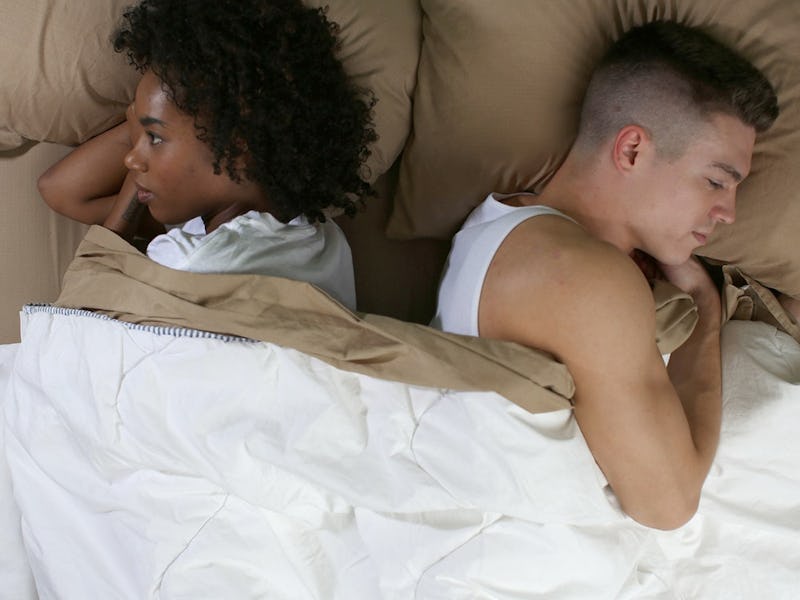 Ashley Batz/Bustle
Being in a relationship with someone you're actually in love with is way different than being with someone just because it's convenient. For some, being in a relationship of convenience is perfectly fine for where they're at in life. Maybe companionship is just easier than deep, emotional attachments for the meantime. There's nothing wrong with being in a relationship for convenience. As couples therapist, Teresa Solomita, LCSW-R, tells Bustle, "It is a perfectly legitimate relationship to have in the difficult world we live in."
It only becomes a problem when you're not really happy and you actually long for a deeper connection. "The actions of couples who are really in love with each other are drastically different from couples who are just together out of some form of convenience or need," author and life coach Jaya Jaya Myra tells Bustle. "It's a night and day difference that you can see, if you know how to look."
Sometimes you'll enter into a relationship really excited about your partner to find months (or even years) down the line that you're not as excited about them anymore. You may even question whether you're still in love with them at all. But as Myra says, it's a night and day difference. So here are some things couples who are actually in love do differently than couples who are together for convenience, according to experts.