Another 'Bachelor In Paradise' Couple Has Bitten The Dust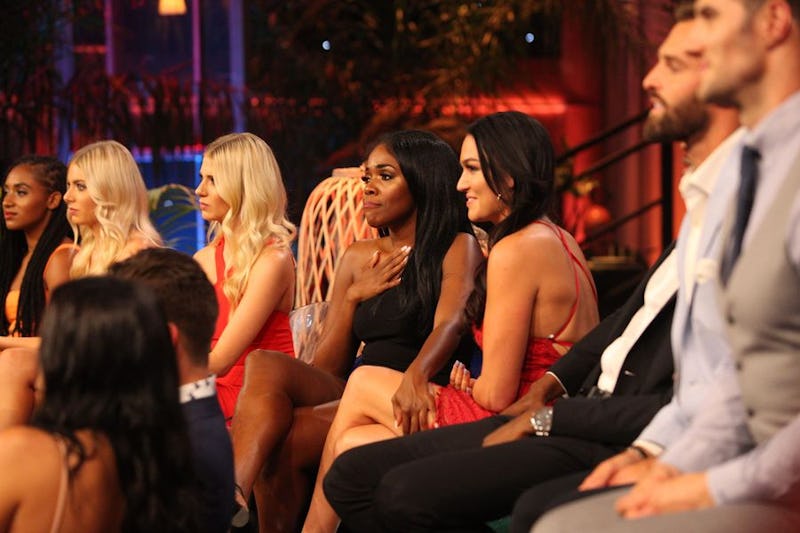 ABC/Paul Hebert
The season finale of Bachelor in Paradise doesn't air until Monday, Sept. 11, but one of the couples from this season has already called it quits. Amanda Stanton and Robby Hayes have broken up, Us Weekly reports. Amanda confirmed the news at the End-of-Summer Bachelor Party, saying, "Robby and I are not together." As we all know, not many of the couples of BiP survive for long after the cameras stop rolling, but a lot of fans had suspected that Amanda and Robby might actually make for a good couple. You know, in real life.
It was only a month or so ago when photos of Amanda and Robby holding hands first emerged, and instantly it was clear that they had made a connection on Paradise. Since then, fans have actually been able to witness their flirting on on BiP, and although Amanda might have been hesitant at first about dating Robby, he eventually won her over. Heck, he even referred to her as one of his "favorite things" in an Instagram caption. Technically, there were a number of people in the photo with said caption, but didn't we all just assume that he was professing his love for Amanda when we saw the Insta?
"I wasn't interested in him at all," Amanda explained to Us Weekly of the start of their relationship. "I was off limits to him because he's friends with Josh." Remember, Josh Murray and Amanda were once engaged.
"We just kind of talked a little bit during the break and we just kind of enjoyed talking to each other I think," she continued. "And then we just started hanging out more and more and then it just started turning into something."
But that was then, this is now, and Amanda and Robby are no longer an item. However, Amanda does seem cordial about everything. "I'm totally open to being friends with him," Amanda told E! News. "I don't have any hard feelings towards him."
Well, hey, if they aren't right for each other romantically speaking, at least they're still friendly. Perhaps we'll see these two together again in a future season of BiP.