Angela Lansbury's Sexual Harassment Comments Are So, So Wrong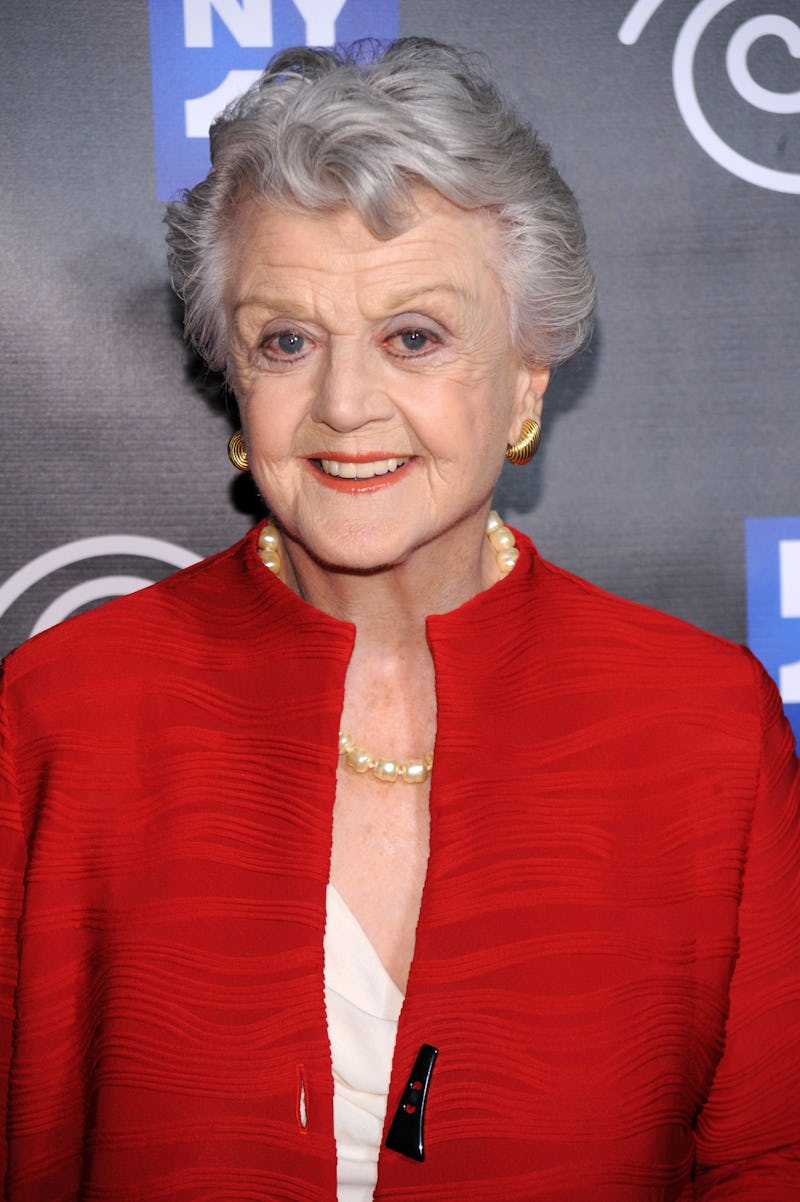 Bryan Bedder/Getty Images Entertainment/Getty Images
Another idolized entertainer is facing scrutiny for her statements about the many sexual harassment and assault allegations that continue to be made against power players in Hollywood. Angela Lansbury's sexual harassment comments made in this week's issue of the Radio Times are disconcerting, to say the least. However, some people who read her comments are wondering if her response is due to Lansbury coming from an older generation and what she was taught about sexual misconduct during her lifetime.
UPDATE: Lansbury gave the following statement Wednesday (via BBC News) in response to the backlash, "There is no excuse whatsoever for men to harass women in an abusive sexual manner. I am devastated that anyone should deem me capable of thinking otherwise. Those who have known the quality of my work and the many public statements I have made over the course of my life, must know, that I am a strong supporter of women's rights. Lastly, I would like to add that I am troubled by how quickly and brutishly some have taken my comments out of context and attempted to blame my generation, my age, or my mindset, without having read the entirety of what I said.
EARLIER: Not only did the 92-year-old say, "There are two sides to this coin. We have to own up to the fact that women, since time immemorial, have gone out of their way to make themselves attractive. And unfortunately it has backfired on us — and this is where we are today," but she also went down the unfortunate route of victim blaming.
She said,
"We must sometimes take blame, women. I really do think that. Although it's awful to say we can't make ourselves look as attractive as possible without being knocked down and raped."
The actor and singer (who made it clear to Radio Times that she was never sexually harassed as a young actor) also seemed to backtrack a little by adding, "Should women be prepared for this? No, they shouldn't have to be. There's no excuse for that. And I think it will stop now — it will have to. I think a lot of men must be very worried at this point."
Bustle has reached out to Lansbury's manager for comment regarding the controversy surrounding her statements, but did not receive a response at the time of publication.
To say a woman needs to dress a certain way to avoid being harassed and/or assaulted is wrong. It's basically saying that women are part of the blame for any sexual misconduct they may face purely based on how they looked or what they were wearing at the time. Furthermore, Lansbury's comments suggest that women are at least partially responsible for preventing sexual harassment and assault — and the way they can do that is by choosing their attire wisely.
The question "what were you wearing?" is one many assault and harassment victims are far too often asked. In September, the University of Kansas even put on an art exhibit titled What Were You Wearing? featuring 18 stories of sexual violence and displaying the pieces of clothing the victims were wearing at the time of their assaults. Some of the clothing included, according to the Huffington Post, a bikini, a red dress, and a T-shirt and jeans.
KU's Sexual Assault Prevention and Education Center director Jen Brockman, who co-created the exhibit in 2013, told the Huffington Post of the point of the project: "By doing this we could hopefully reveal the myth that if we just avoid that outfit then we'll never be harmed or that somehow we can eliminate sexual violence by simply changing our clothes."
The Rape Crisis England & Wales also released a statement to The Telegraph in response to Lansbury's comments and expressed exactly why there is so much error in what she said. "Rape is an act of sexual violence, power and control that has little to nothing to do with sexual desire." Part of the statement continued, "It is as insulting to men as it is to anyone to suggest they're unable to take responsibility for their own behaviors and that the way a woman presents herself can cause them to lose control or force them to sexually harass or assault her."
As you can imagine, there are many Twitter users reacting strongly to what Lansbury has said. There is even a discussion about how and when she grew up could play a part in her way of thinking. As one person tweeted, "Angela Lansbury is 92. Her age of course shouldn't excuse her of everything, but when my Grandparents make outdated comments or observations, I gently point out to them that this view is no longer appropriate and I explain why. Let's cut her a little slack."
This is how many are responding to Lansbury's comments. They also suggest younger generations should try and educate her and older generations in a positive way of how not to victim blame. It's all about using your own voice to help others change and grow. Here are a few more similar tweets:
Her age or the era she grew up in certainly isn't an excuse, but educating people (no matter their age) about rape culture in order to see change is an idea everyone should embrace.
And with that, here's what others are tweeting in response to Lansbury.
This Is Far From OK
Some people just aren't having it.
There Are, Of Course, Murder, She Wrote Jokes
That second tweet obviously refers to Christopher Plummer replacing Kevin Spacey in All the Money in the World.
Why's "Angela Lansbury" Trending?
There were people who saw Lansbury's name trending and got very concerned, until they realized what was really happening.
Remember Her 1944 Film Gaslight?
Gaslight was her first film ever, which also earned her an Oscar nomination, and shed an important light on just how harmful gaslighting is.
Her comments are definitely maddening, but they also just might educate others on how to stop perpetuating rape culture. As the one Twitter user above suggested, it's time to "use our young voices to champion change" — and that is far from a bad idea.
If you or someone you know has been sexually assaulted, call the National Sexual Assault Telephone Hotline at 800-656-HOPE (4673) or visit online.rainn.org.