Ann Brashares Opens Up About Her Latest YA Novel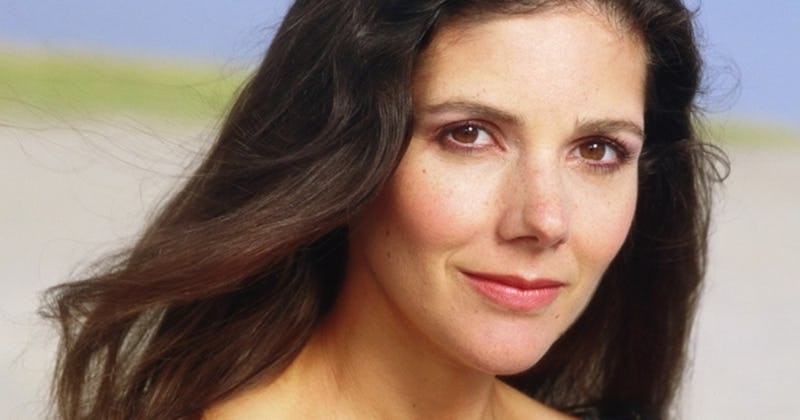 Ann Brashares/Sigrid Astrada
If you were a teenager in the early 2000s there is an almost 100% chance that you were reading Ann Brashares. Her beloved The Sisterhood of the Traveling Pants books made her a household name for all lovers of young adult lit. Hers were the books my friends and I always added to our summer reading piles, full as they were of seasonal scenery, and the magical and meaningful things that can happen to you during the summers of your teenage years.
"Summer is the time of freedom when you are a teenager," Ann Brashares tells Bustle. "It's completely unlike the rest of the year when you are taken up with the routine of school. You can reimagine yourself from the ground up if you want. Freedom makes a good start for a story."
And she has only continued to write books about life-changing summers in the lives of teens and their friends and families, finding new readers to call devoted fans. Her newest release, The Whole Thing Together, follows one very unconventional family during a summer at their beach house; a summer that, naturally, changes everything. Summer for Sasha and Ray means the sprawling old house on Long Island. Since they were children, they've shared almost everything—reading the same books, running down the same sandy footpaths to the beach, eating peaches from the same market, laughing around the same sun-soaked dining table. Even sleeping in the same bed, on the very same worn cotton sheets. But they've never met.
Sasha's dad was once married to Ray's mom, and together they had three daughters: Emma, Mattie and Quinn. But the marriage crumbled and the bitterness lingered. Now there are two new families—and neither one will give up the beach house that holds the memories — happy and sad — of summers past.
While Brashares is known for her ruminations on friendship, she says she doesn't see a real difference between writing about families verses friends, finding both "intimate, fascinating and fraught." But how did she get the inspiration to write about a family quite like this, one so interconnected and complicated that it required a family tree at the beginning of the book?
"I started with a story about three sisters and their divorced parents. I seem to have a penchant for sisterhoods as well as summer," she says. "Pretty quickly I decided both parents had remarried and soon after I wound back the clock to give each of these remarried couples a child. And then suddenly I thought: what relationship would these two children have to the rest of the family and to each other? That was the beginning of Sasha and Ray."
But it's not only the family dynamics in The Whole Thing Together that make it a unique YA read. While many books in young adult fall into the trap of ignoring any one over the age of 17, Brashares' newest focuses on multiple characters, including three 20-something sisters, and two (or, depending how you look at it, three) sets of parents. With more adults reading YA than ever, this can only be an inspired move; and it's one that her son actually prompted her to make.
"When my oldest son went to college, he said he felt like he was living in an adolescent echo chamber. I didn't want this book to feel like that," Brashares says. "It's kind of a myth that teenagers only care about themselves and their friends. Most of the young adults I know are deeply connected to their families as well, and I wanted to represent that."
And as for the adults reading Ann Brashares books, the Sisterhood fandom is still as active and passionate as ever, if their outspoken desire for a new film is any indication. And although she can't say much about the possibility of that happening beyond "Wouldn't it be great? I really hope it happens. I know the four Sisterhood actors are pushing for it and there's a good script. But I can't say anything else for sure," Brashares does have thoughts about how readers' love for her first books has stayed with her throughout her career.
"I am grateful for all love and fandom surrounding the Sisterhood," she says. "I feel enduringly connected to those characters too. And I also want to branch out and write new and different characters just as readers will naturally branch out in their reading. I always want to challenge and improve myself as a writer. That said, I admit I am basically the same kind of storyteller now as I was then."
Brashares is making good on her intentions to branch out by trying her hand at a love story set in 16th century France. She is currently working on the project, which is obviously a huge departure from her beloved summer stories. Though she says, "I'm not yet sure if it will deserve to end up in the bookstores or in my dresser drawer," we can't imagine ever not being excited about a new Ann Brashares book hitting the shelves.