People Are Buying More Books About Anxiety & It's Definitely Not Surprising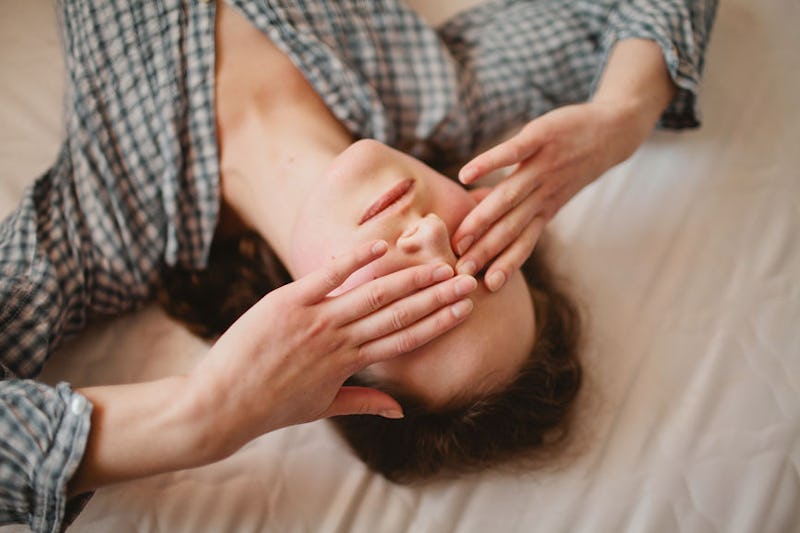 Sergey Filimonov/Stocksy
Barnes & Noble's latest sales analysis shows that "anxiety" books are on the rise in the U.S., and it's really no surprise. Between headline stress and Trump anxiety, the country is more stressed out than ever, with 59 percent of Americans admitting that we are at "the lowest point in U.S. history that they can remember." According to a press release from Barnes & Noble, "sales for books in [the retailer's] Anxiety category rose 26% year-over-year through June." Another, related category on the rise is Finding Happiness, the sales of which "grew [by] 83% in the year."
California, Michigan, and Massachusetts had the biggest increases in Anxiety sales, with Texas, North Carolina, and Florida showing decreased interest in the category. Books about "Finding Happiness" had their biggest booms in Tennessee, California, and Minnesota, with their steepest drop-offs in sales coming from Texas, New Jersey, and Pennsylvania.
With anxiety and uncertainty on the rise, Barnes & Noble's press release offered a short list of their top-selling "anxiety" books for people who need them. They are:
The retailer also drew attention to the following bestselling books about Finding Happiness:
Liz Harwell, Barnes & Noble's Senior Director of Merchandising, said in the press release that "The Anxiety category has really popped in the last year as book buyers look for practical guides and strategies on how to manage anxiety . . . According to this sales data, we may be living in an anxious nation, but the good news is that book buyers across the country are also looking for solutions to their stress."
According to data from the Anxiety and Depression Association of America, about 18 percent of Americans have an anxiety disorder, or 40 million people. Anxiety disorders are treatable, though fewer than 40 percent of those suffering receive treatment. Books can often be a temporary relief or provide guidance on steps for treatment. If you are looking for suggestions, in the past, Bustle writer Alex Weiss recommended books to read if you deal with anxiety, and I recommended poems to help calm your anxiety.