A Blake & Gwen Relationship Status Update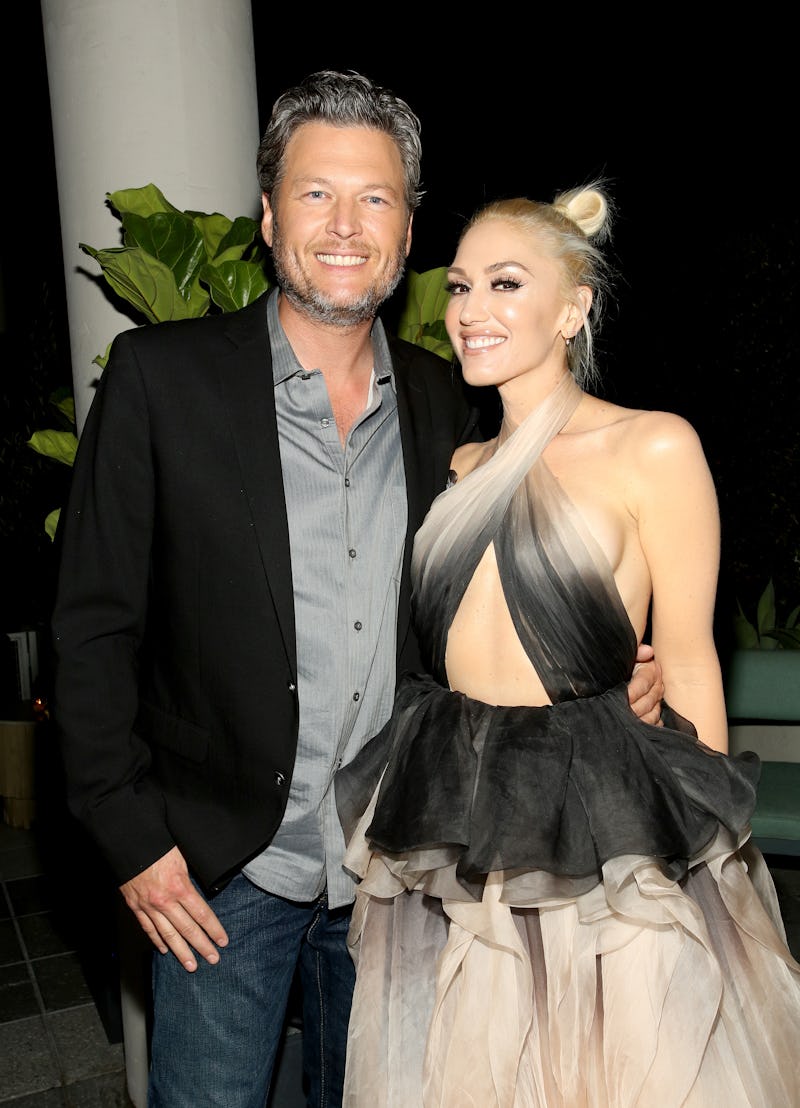 Rachel Murray/Getty Images Entertainment/Getty Images
Remember when it was officially confirmed in November 2015 that Blake Shelton and Gwen Stefani were dating? It was big celebrity dating news of the time, but compared to back then, it seems like more recently they've done a good job at staying out of the limelight and even keeping their relationship somewhat on the down low. Or, you know, not as many people care as much anymore. Whatever the case, some fans may be wondering, "Are Blake Shelton and Gwen Stefani still together?"
To be blunt, yes, they are still very much together and seem as much in love as they were when they first started dating. Not only are the following social media posts from both Stefani and Shelton proof that they remain a couple, but so is what the country singer had to say about his love with CMT Hot 20 Countdown in January.
With the former No Doubt singer returning to The Voice for Season 12, Shelton said, "What I'm most excited about is Gwen Stefani is going to be back this season." He added, "Just when you think, you know, 12 seasons in it kind of is what it is, you know, it's not anymore." The "A Guy With a Girl" artist also gushed, "With her and I, we're in this relationship, and it's so exciting. It truly is."
See? They still can't get enough of one another. And here is even more proof of just that.
They're Basically Still On Fire
Hot, hot, hot.
Gwen Is All About Supporting Blake
Stefani couldn't be more excited for Shelton opening up clubs in Nashville and Oklahoma.
This Heart Says It All
This is what happens when a woman from California and a man from Oklahoma fall in love.
Their New Year's Was Rockin'
So chill.
Here They Are Over Thanksgiving
Don't ask me whose finger that is.
More Kisses At Thanksgiving
Love was totally in the air.
Take Note Of Their Twitter Profile Pics
This is how you know love is legit.
There's This Tweet From Gwen
She's only a little bit proud of him.
Yeah, they are still as in love as ever.