Chelsea May Come Between Shep & Austen On 'Southern Charm'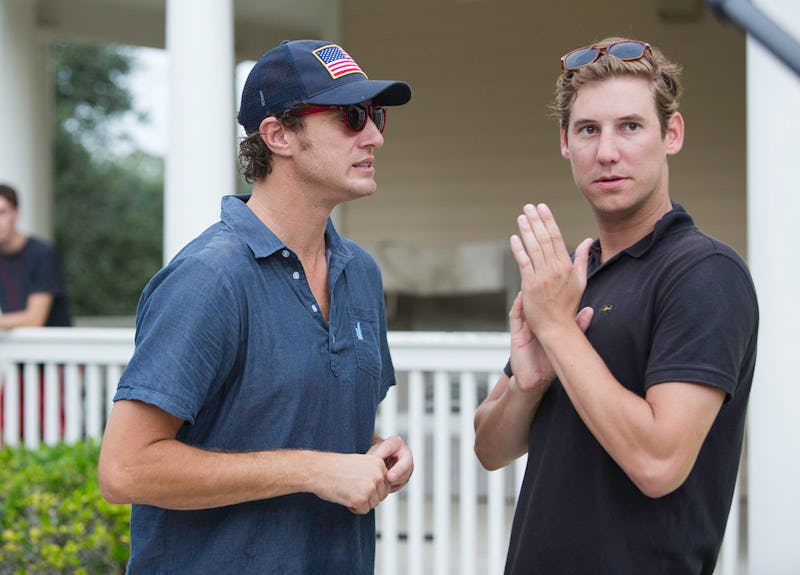 Brianna Stello/Bravo
Southern Charm is giving us Shep 2.0 this season with new cast member, Austen Kroll. Austen is basically a younger Shep and weirdly enough, the two of them are close friends, who frequently prowl for ladies together. This season, much has been said by Cameran about her friend Chelsea being the perfect woman to finally lock Shep down and make him change his ways. They have flirted and such but have yet to start actually dating. And, since if you snooze you lose, Austen made the move before Shep did and asked her out on an official date. So, are Austen and Chelsea from Southern Charm dating?
Well, all signs point to... I am not sure. You see, obviously if they are indeed dating, then they would likely be told to keep it under wraps until the storyline has completed. So, even if they are blissfully dating at the moment, we probably won't be privy to it just yet. A look at both of their Instagram accounts offers nothing. There aren't any recent photos of the two of them together at all. This is not really great evidence either way because if they aren't dating then it makes sense that they wouldn't have a ton of photos together but if they are dating, then they may be overcompensating by purposely not posting photos together at all, even if they are super innocent looking photos.
Next week, it look like Chelsea and Austen will be having their first date and the previews show Cameran revealing to Shep that they made out. Shep doesn't seem psyched about it, since he has expressed a lot of serious interest in Chelsea since the beginning of this season. There is even a moment where Chelsea tells Austen that she really likes him, despite the problem that it could cause between him and Shep.
I suppose we will have to wait and see if this couple makes it past their first date next week. It would certainly make things a bit awkward for Austen and Shep. Although, they do make an adorable couple, so I think I have to jump on Team Chelsten. Sorry, Shep.