Why Grocery Joe & Kendall Might Not Be Endgame On 'BiP'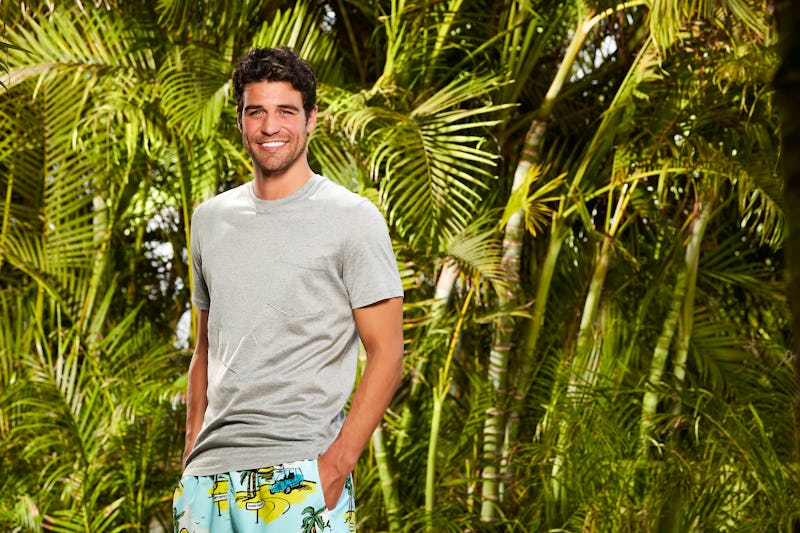 ABC/Craig Sjodin
Bachelor In Paradise has already gotten really dramatic really fast, and to be honest, I'm ready to focus on anything that isn't the Chris, Colton and Tia mayhem. There are many other eligible reality stars roaming the beaches of Mexico, and people have questions about another possible love triangle that's brewing. So are Grocery Joe and Kendall dating after Bachelor In Paradise?
They totally hit it off at the beginning of the season, spending lots of time together on the first night. They seem to some like the potential unproblematic faves that fans deserve, especially amidst the tiresome, gaslighting dudes and awkward, endless back-and-forth between Colton and Tia. Kendall gave Joe her rose during the first elimination ceremony, and a preview on ABC's press site shows them having a totally sweet conversation about how they want to continue learning more about each other.
People are loving them on the show, even after seeing once and for all how they'd handle Paradise. "I love [Joe] now more than ever," Reddit user soccer_elephant wrote. "He cracks me up. He's so chill and just rolling with everything. I also love Kendall so I love them together."
Joe even says in the video linked above that he is actually falling in love with Kendall, and it's so clear how much the two vibe together. But there's still a lot of Paradise left, and there are even more people coming down the pike who have yet to arrive, and there's absolutely the possibility that some of them could shake things up.
One of those people is Leo, from the most recent season of The Bachelorette. He was sent home by Becca Kufrin, but he's back in action, and promos for later in the season very much show he and Kendall smooching in the surf. He arrives in the second half of Week 3, a.k.a. this Tuesday night, so people better prepare themselves for the possibility that Joe and Kendall aren't endgame. Only time will tell how the events of Paradise will play out, but fans are already skeptical, to say the least, of a Joe/Kendall/Leo love triangle, and given the recent accusations that have been hurled against Leo, that's understandable.
As far as everyone's post-show statuses go, the cast is obviously sworn to secrecy about who the last couples standing are after Paradise ends, so their social media accounts don't really hint at any possible relationship. Joe's been hanging out with people from the show, though — he and Jordan were shown on Joe's Instagram, palling around as two halves of an unlikely and adorable friendship. Kendall has been strutting the red carpet with former co-stars, none of which she's actually rumored to be dating, though, so there's no new info there. And Leo hasn't been sharing much on Instagram other than modeling shots and throwbacks to his time on The Bachelorette.
So, any relationships that may have come out of this thing on the other end are being kept strictly under wraps. Joe and Kendall definitely seem like they have been on the same wavelength for the entirety of the show, though, so it'll take a lot to completely divert her interests away to Leo. Joe has never seemed like the dramatic type, or someone who's going to play things up for the cameras, but he still shouldn't let her go without a fight.