This Contestant From Arie's Season Is Ready For Real Love On 'BiP'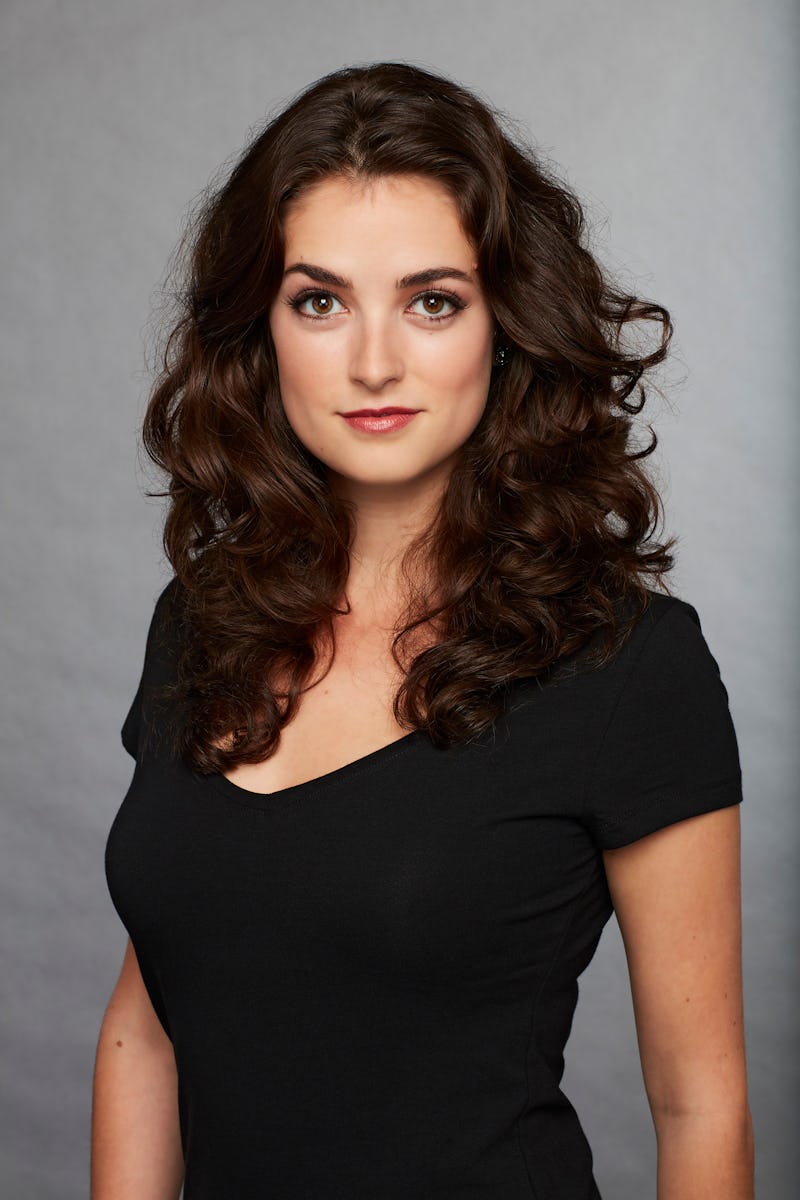 Craig Sjodin/ABC
The arrival of new faces on Bachelor In Paradise usually means the arrival of new drama on the house. While anyone who saw Becca's season could've guessed that people like Colton and Chris R. would be driving the narrative here, some of this season's most dramatic personalities have been those who didn't make a huge splash on their own respective season. For example, some fans may be wondering what happened to Jacqueline On Arie's season of The Bachelor in an attempt to guess whether or not she's going to shake things up.
Bachelor In Paradise is, for the most part, a collection of the broken-hearted — those whose shot at love on The Bachelor or The Bachelorette didn't quite pan out how they'd hoped. However, Jacqueline of Arie's Season probably isn't mourning the loss of Arie much, as she skipped over the heartbreak that most rejected Bachelor contestants go through. While none of the losers from that season of Bachelor are likely disappointed that they missed out on the opportunity to have Arie retract his proposal to them on national television, other Paradise contestants like Kendall and Chelsea still had to be rejected by someone they were getting close to, even if he did turn out to not be great at making decisions. However, Jacqueline proved to be a rare instance of someone deciding that they weren't interested in moving things forward in any case, leaving The Bachelor of her own accord.
Jacqueline and Arie's relationship on The Bachelor may not have been as strong as his relationship with some of the other women on that season, but Arie did keep her around for six whole rose ceremonies all the same. However, with hometown-visits on the horizon, Jacqueline did some soul-searching and realized that she wasn't ready to introduce a man who at one point stated that her ambitions of being a Ph.D. in clinical psychology was as "an obstacle" to her family. Yea, remember that?
Jacqueline eventually volunteered to leave, telling Arie "I had this moment of doubt on our [one-on-one] date and I wasn't really willing to listen to it at that time ... I'm worried I'm going to end up in Scottsdale, with you, married, and wonder, how did I get here? We didn't have the base or foundation." While she may not have been ready for a relationship with Arie, it looks like Jacqueline is hopeful that she could find an equal partner on Paradise, or at least someone she's able to take her time with and not feel that they're literally competing with over two-dozen other women for the same romantic partner.
Jacqueline may have been level-headed during her time on The Bachelor, but that doesn't mean she won't stir up some drama in Paradise. Previews for her debut episode show her going on a date with Colton, leaving Tia in tears. Um, why is Chris Harrison not warning newcomers about this whole situation?
Jacqueline doesn't seem like the kind of person to go looking for trouble, but it might find her anyway. Hopefully some of the guys in Paradise won't be too intimidated by her accomplishments to get serious with her.