Jack Whitehall & Kate Beckinsale's Rumoured Date Venue Is Such Goals & Yes, I'm Jel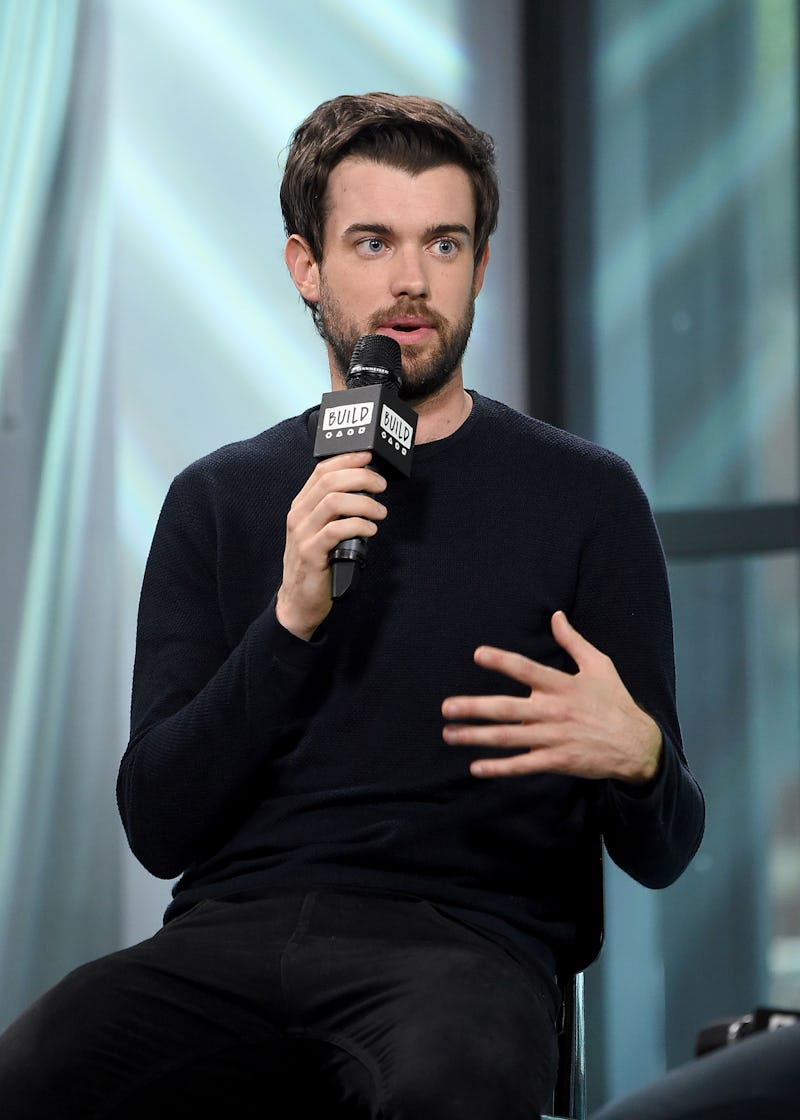 Jamie McCarthy/Getty Images Entertainment/Getty Images
On paper, comedian Jack Whitehall and actress Kate Beckinsale maybe aren't the most obvious couple — I'm a bit confused as to how they know each other to be totally honest. However, according to some reports, the pair have been spending a lot of time together recently. But are Kate Beckinsale and Jack Whitehall dating?
I've reached out to both parties for comment on the speculation, and will update you with any information when it becomes available. Even though nothing has been confirmed by either Whitehall or Beckinsale, some recent sightings certainly suggest something is going on between the comedian and actress.
According to The Sun, the pair were spotted last week enjoying an evening at the Blind Dragon karaoke lounge in Los Angeles, where the rumoured couple stayed until around 3 a.m. before returning to the London Hotel in West Hollywood which the publication reports typically charges around £2,000 per night. Earlier in the evening the pair were snapped enjoyed a meal at local restaurant Craig's, a popular celebrity hangout in the area. In an attempt to avoid the onlooking paparazzi, Whitehall left the restaurant first and was later picked up by the 45 year-old actress down the street, which only fuelled the dating rumours.
As reported by The Sun, one onlooker who noticed the unlikely pairing said "No one would expect someone like Jack to bag one of Hollywood's hottest actresses. You couldn't get a more unlikely romance. They were like a pair of loved-up teenagers and weren't trying to hide their feelings". The source then went on to describe the public displays of affection between the British actress and comedian, commenting: "They were practically sitting on top of each other in the booth of the nightclub and were laughing with each other. Kate rested her hand on Jack's shoulder and she kept laughing and smiling at his jokes."
And as the evening progressed it seemed Whitehall grew increasingly comfortable around the actress, who back in 2009 was voted Esquire magazine's Sexiest Woman Alive. The onlooker went on to say "He seemed to be growing in confidence and put his arm around her and gave her a hug. Then he decided to put his hand around the back of Kate's neck and pulled her across him, where they started to passionately kiss", and continued "Kate then half-laid across him as they whispered to each other. Then they decided to make a quick exit."
The potential new romance comes after Whitehall's split with long-term girlfriend, Gemma Chan, who has appeared in films like Fantastic Beasts & Where To Find Them and Crazy Rich Asians. The 30 year-old comedian and actor parted ways with Chan after six years together, and according to The Sun, the break up hit Whitehall hard. A source close to Whitehall reportedly told the publication: "He was really wounded when Gemma went off with Dominic (Cooper). They were in the same circle of friends and it was all very upsetting", and continued "He will be absolutely delighted that he's in a new romance with such a beautiful woman". Beckinsale divorced American film director Len Wisemen back in 2016, and reportedly recently split from rumoured boyfriend Matt Rife.
So it appears the pair are both currently looking for love, and if the rumours are to be believed, let's hope this love story has a fairytale ending. I'm rooting for the both of them.