Here's The Scoop On Lacey & Daniel's Relationship After 'Bachelor In Paradise'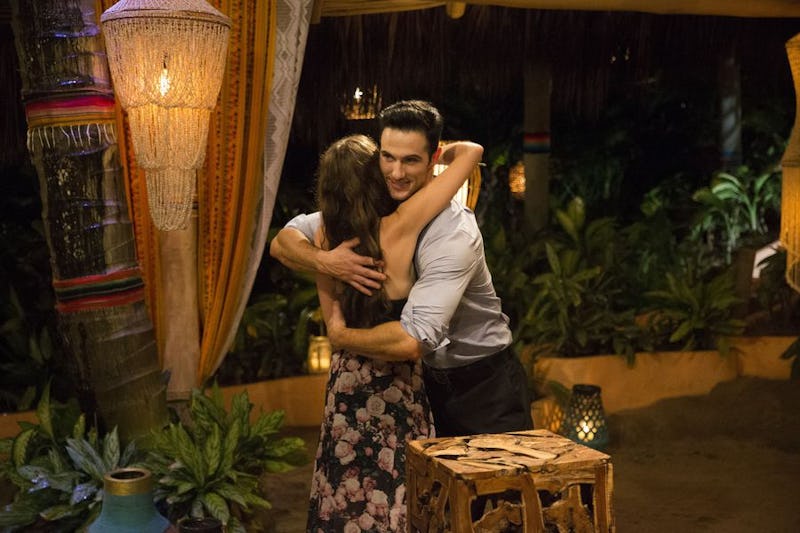 ABC/Paul Hebert
Bachelor in Paradise relationships are pretty intense, and while flings can be cherished and remembered fondly, most Paradise couples don't necessarily work out. Still, one of the best things about the Bachelor franchise is that those involved often bond on the show and take that BFF-ship into the real world long after the cameras stop filming. Unless Lacey and Daniel are very good at hiding things, it doesn't appear that they are still dating now, but are Lacey and Daniel friends after Bachelor in Paradise?
Sure, this week Daniel returned to Bachelor in Paradise and (sort-of) immediately hit it off with Lacey, seemingly making her dreams come true. However, if social media is any sign, these two likely aren't still together or seeing each other at all. While both of them have hung out with other members of Bachelor Nation during the off-season, none of their photos are post feature each other. As much as Lacey wanted it, maybe this relationship was not meant to be.
That said, they aren't totally alienated from one another. Lacey does follow Daniel on Twitter, and Daniel follows Lacey on Instagram. If you do a deep dive, you'll notice that Lacey liked pretty much all of Daniel's Instagram posts until the middle of August, and Daniel still tosses her a double tap every now and then. So they're probably still friendly, to say the least, if not friends who talk and hang out (without posting about it) from time to time. Social media friends are still friends.
Then again, Daniel retweeted this after a recent episode, which sends kind of an odd/mixed message:
Maybe it's not a burn on this relationship — maybe he's just trying to act like he's aware of the shade. Lean into the idea of him as a dog, or a wolf at best? Who knows?
If you were rooting for this relationship, and bless you for that, don't give up hope completely. It's possible that they're just being very coy about their current status so as not to spoil fans. Lacey and Daniel may or may not still be dating after Bachelor in Paradise, but they are in one another's lives at the moment — if only via social media.