This Makeup Remover Towel Could Change Your Night Routine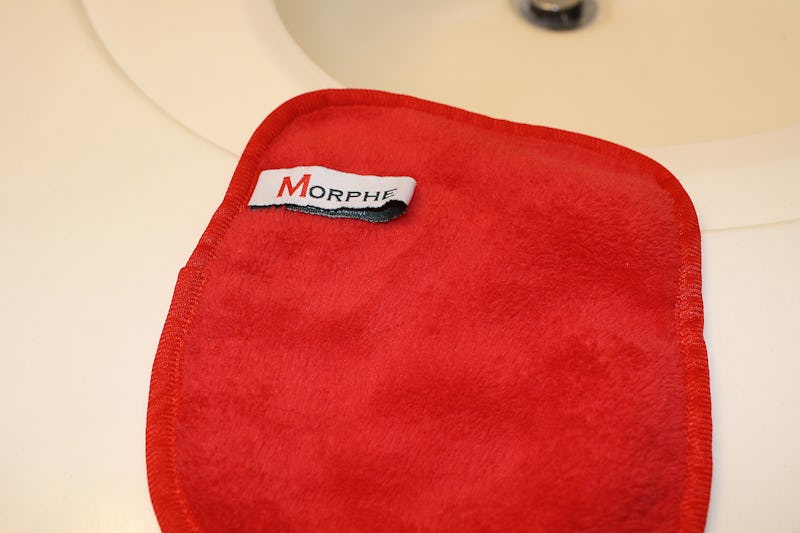 Kali Borovic
When you think about makeup removers, you probably picture the usual suspects: micellar waters, face wipes, cleansers and oils. But what if I told you that there's a way to save product, money, and help the environment all at the same time? Makeup remover towels supposedly help you do just that, but do they actually work? I tried out the Morphe Towel Bestie and I honestly couldn't believe the results.
The product is exactly what it sounds like — a reusable, washcloth-style rag that wipes away makeup. Whether you're looking to help the environment by cutting down on waste or just save some extra money, makeup removing towels are something to look into. When I first saw Morphe's Towel Bestie, I couldn't help but be a bit curious. For $6.99, which is less than some packs of makeup wipes, you can get a makeup removing towel that will last you for quite awhile. It sounds too good to be true, right?
Morphe Towel Bestie, $7, Morphe
Well, this towel is honestly just as great as it sounds. All you have to do is run it under water and rub your face in tiny circles to remove all of the makeup, no additional product necessary. The towel even worked on my waterproof mascara and the most stay-proof liquid lipsticks in my collection — all without having to use any cleansers or soaps.
Morphe Towel Bestie, $7, Morphe
According to the Morphe website, the Towel Bestie consists of micro-fibers, which are made from materials like polyester and polamide. I don't know much about the science behind the material, but I can say that that it is extremely soft. Even after multiple washes, the towel felt just as nice on my skin as it did the first time I used it. Here's the before and after.
I was also pleasantly surprised by how quickly it took my makeup off. When I use makeup remover wipes or micellar water, I often find that I have to tug at my eyes to make sure I get off all of the makeup. The Towel Bestie doesn't irritate my skin or make my eyes sore. It's the easiest and quickest way to remove makeup that I've found so far.
Morphe Towel Bestie, $7, Morphe
As awesome as this makeup remover is, I would still suggest washing your face with a cleanser every night. The towel takes off makeup really well, but it won't actually clean out your pores. That's the one and only downfall, if you can even call it that. All in all, I'd say it's a pretty darn good investment.