Miley Cyrus & Ariana Grande Have Each Other's Backs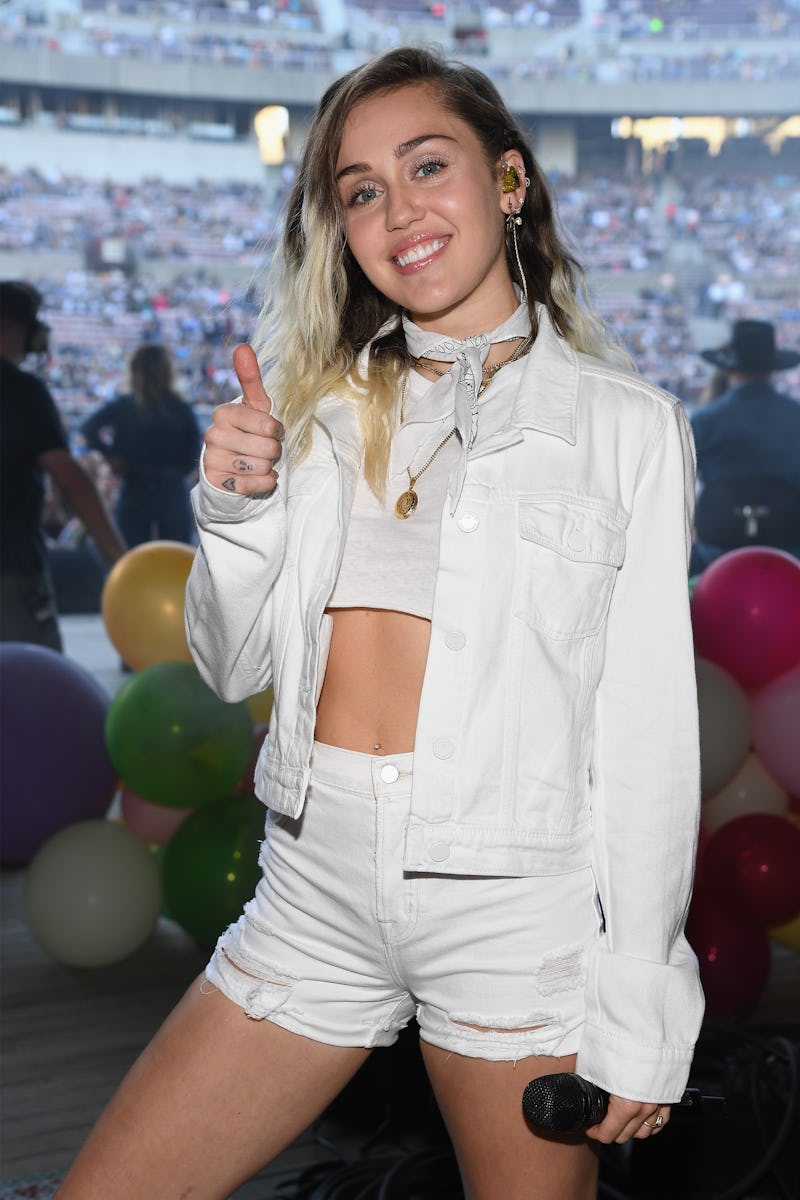 Dave Kotinsky/Getty Images Entertainment/Getty Images
Ariana Grande's One Love Manchester benefit concert is in full swing, and the lineup is proving to be incredible. Miley Cyrus was one of the earliest acts, and the singer had nothing but kind words for the "Be Alright" singer. If you're wondering if Grande and Cyrus are friends, then the answer is a big yes. These two pop queens have each other's backs, as Cyrus said at the concert.
Grande has been a passionate supporter of the "Wrecking Ball" singer's charity Happy Hippie Foundation, dedicated to helping homeless and at-risk youth. The two artists' friendship goes beyond supporting each other's causes, though. They memorably donned animal onesies for the Happy Hippie backyard sessions where they sang "Don't Dream It's Over" together. While they didn't have any onesies on Sunday, they once again sang the together, this time in Manchester.
"You've always been there for me, and I want to be there for you and all of you guys," Cyrus said before they launched into their duet. Shortly after the attack, Cyrus dedicated her performance of "Malibu" on The Voice to her dear friend, so it only makes sense that The Voice judge would make her way to Manchester to support Grande in person.
Seeing these two amazing women share the stage is a reminder of how important friendship is, especially when times are tough. They've both been there for each other through good times and bad, and this Sunday is no different. When Grande's career was just starting out, she had to deal with negative comments on the internet for the first time, and Cyrus was there for her even way back then.
They may not be seen arm-in-arm constantly, but make no mistake, these two singers have a friendship that has stood the test of time.