Streaming One Love Manchester Just Got Even Easier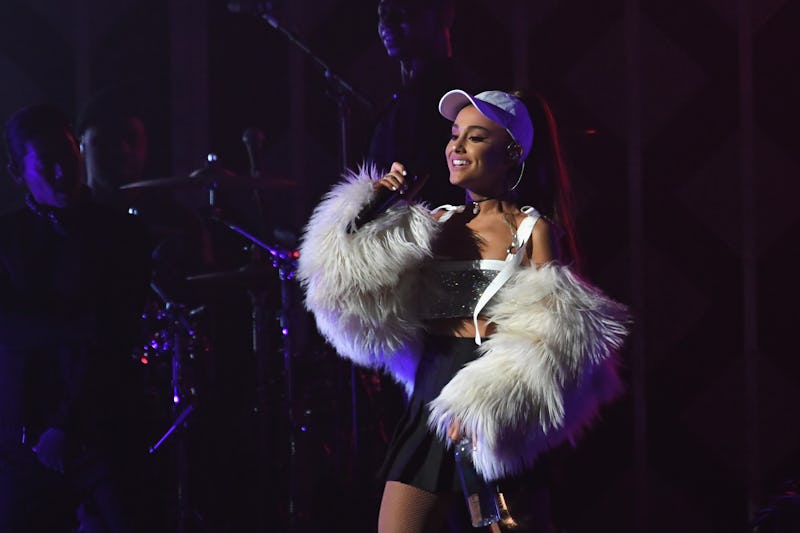 Daniel Boczarski/Getty Images Entertainment/Getty Images
Ariana Grande is currently in Manchester gearing up for a benefit concert aimed at helping the victims and families of the bombing that occurred at the pop star's May 22 concert. Grande will be headlining the star-studded One Love Manchester concert on Sunday, June 4. In case you're one of many people who won't be able to attend in person but would still like to tune in, here's how you can stream the concert from the comfort of your own home.
One Love Manchester is set to take place in Manchester at the sold-out Emirates Old Trafford Cricket Ground. The show begins at 2 p.m. EST and will be broadcast live via multiple outlets, including BBC, Twitter, Ariana Grande's Facebook page, MTV, iHeartRADIO, TMC, and YouTube. In addition, Freeform, Disney's young adult cable network, will broadcast the show live at 2 p.m. EST, and ABC will air a one-hour long highlight special following Game 2 of the NBA finals.
Just under two weeks ago, a terrorist attack killed 22 people at Grande's concert and injured more than 100. Shortly after the incident, the 23-year-old singer suspended her Dangerous Woman tour temporarily. In the week following the attack, Grande announced her plans to return to Manchester to headline a benefit concert in a heartfelt letter that she released via social media. She wrote,
"Our response to this violence must be to come closer together, to help each other, to love more, to sing louder and to live more kindly and generously than we did before. I'll be returning to the incredibly brave city of Manchester to spend some time with my fans and to have a benefit concert in honor of and to raise money for the victims and their families."
One Love Manchester touts an impressive lineup that includes performances by Justin Bieber, Katy Perry, Coldplay, Miley Cyrus, the Black Eyed Peas, and more big names. Tickets for the concert are currently sold out, and all of the show's proceeds will go to the Manchester Emergency Fund, which was set up by the city of Manchester in partnership with the British Red Cross. More information about donating to the fund can be found at OneLoveManchester.com.