Princess Eugenie's Wedding Guests Will Have To Follow SO Many Rules On The Big Day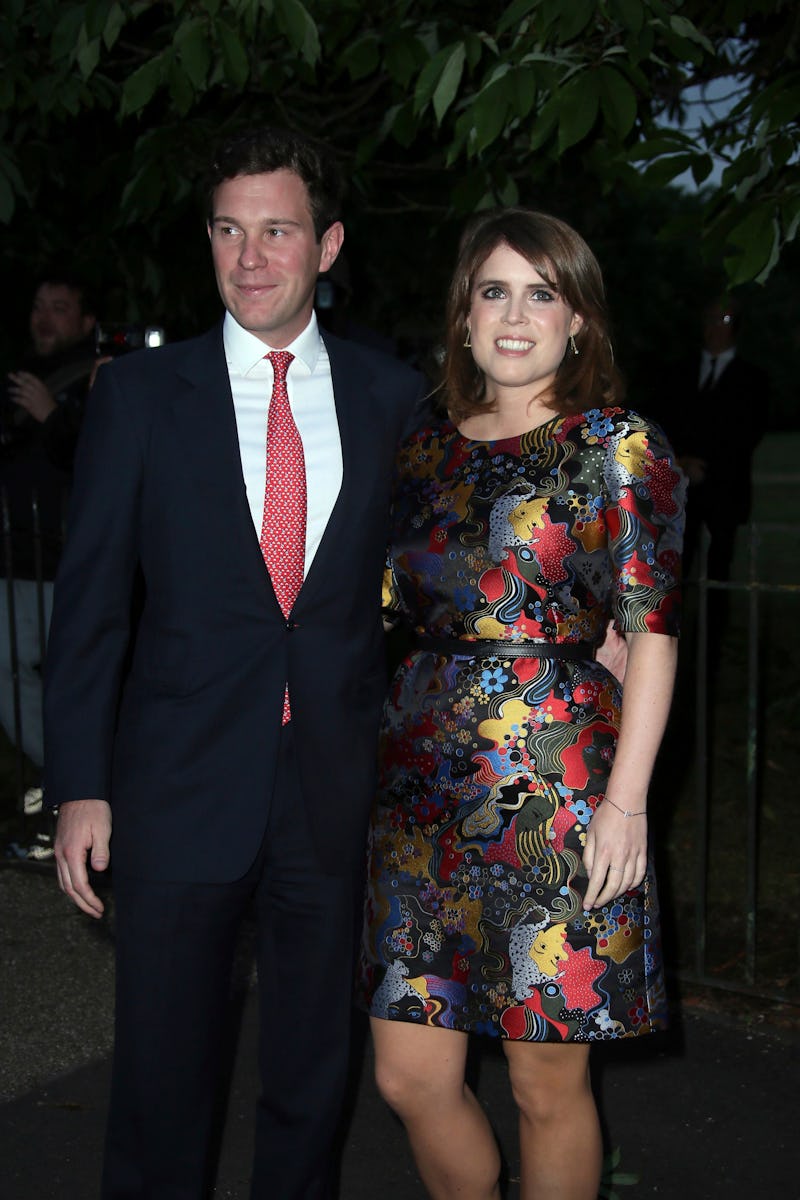 Invision/AP/Shutterstock
If there's one thing to tick off the bucket list with pride, it's an invitation to a royal wedding. It's a pretty prestigious event, so it's unsurprising that there are regal rules to abide by. And it'll be no different for Princess Eugenie and Jack Brooksbank's wedding this Friday. From loo breaks to the use of electronic devices, it all comes down to making the royal couple's big day as smooth and as stress-free as possible. With that in mind, will mobile phones be allowed at Princess Eugenie's wedding?
Well, here's the down low. Vanity Fair reports that while the ceremony and reception will have different rules to follow, a no photography policy is in place for both events. According to the magazine, guests have been given "information packets with all the dos and don'ts" in prep for Oct. 12. While it's not clear exactly when they received the packs, at least they can sleep soundly on Thursday night knowing they'll be prepared for the big day.
For the ceremony itself, it looks like guests can bring their phones, but they have been asked not to bring hand luggage or cameras, as "photography is not allowed in St. George's Chapel or Windsor Castle." Fair dos. Guests have also been asked to not bring wedding presents with them either, instead they "should send gifts to the Duke of York's office at Buckingham Palace."
After the vows have been said and the rings exchanged, it will then be time to celebrate. The reception — which will take place at the Royal Lodge — is where guests will have to part ways with their phones, as they have been "formally advised" to "surrender mobile telephones, cameras, and any electronic devices used for image capture" at the door. Eugenie has also reportedly "asked guests not to tweet or post pictures on social media," Vanity Fair reports.
I mean, who wants to be distracted by social media and emails anyway? Personally, I don't think guests will have any trouble parting ways with their phones for an evening when they're going to be celebrating the love between Eugenie and Brooksbank.
And it won't just last for one evening, either. Eugenie and Brooksbank's reception will also continue into the weekend, where guests are invited to return to the Lodge on Saturday afternoon for a "festival and funfair", where there will be "dodgems and funfair rides, coconut shies, lots of food stalls, loads of cocktails, bloody Marys for the hangovers and a festival vibe," according to The Sunday Times.
Hopefully there will be some leftover cake too. Created by cake designer Sophie Cadot, the cake will consist of red velvet and chocolate, and is described as a "traditional cake, with a modern feel" and will "incorporate the rich colours of autumn [...] and will be covered with detailed sugar work including ivy."
While the public won't be able to experience the celebratory shenanigans that are bound to take place during the two-day reception, you only have to use your mind — and a pinch of envy — to imagine how wonderful this weekend is going to be for Eugenie and Brooksbank. Phone or no phone.