Here's The Truth About Adam & Scheana On 'Vanderpump Rules'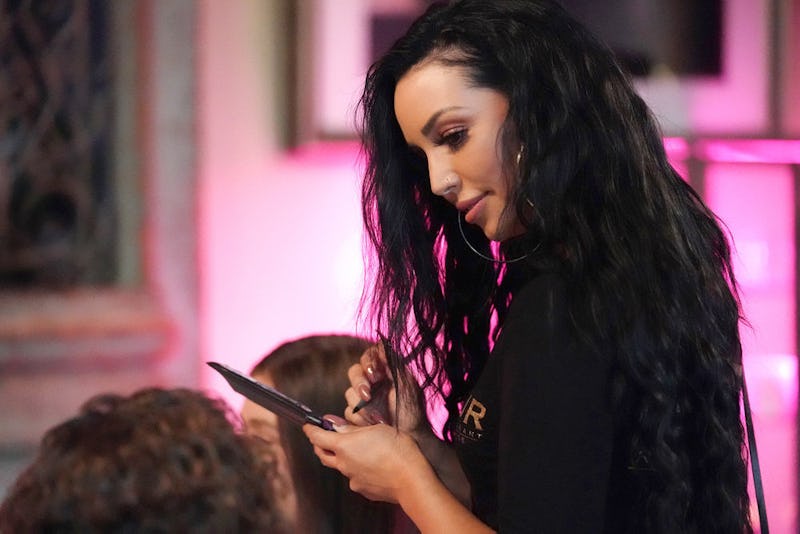 Nicole Weingart/Bravo
The first words of every serial monogamist's mouth when he or she goes through a breakup is "I'm staying single for a while, guys," but, as experience dictates, no one should actually believe these people. No judgment! It's just how it is! Another relationship is usually around the corner, and these people, much like Scheana on Vanderpump Rules, will be happily nesting with a new partner soon after. Like, for instance, with new SUR employee Adam Spott? Are Scheana and Adam dating on Vanderpump Rules? Methinks the lady doth protests too much.
Scheana got married on television, and then she got divorced on television, and it was hard to watch. Obviously, Scheana never thought she and her now-ex-husband Mike Shay would split, and during the Season 5 reunion, the tension between the two was palpable. On Vanderpump Rules, we're used to watching people scream at each other, but Scheana and Mike were really emotional, and it was really sad. A divorce like theirs, where both had their problems but neither truly meant to hurt the other person, is always difficult.
After her divorce, Scheana dated Rob Parks Valetta, who never seemed to be as into her as she was into him. He broke up with her after Season 6 wrapped filming, which was either incredibly gracious or incredibly self-serving, because it stops him from looking bad in dumping her. It's hard to say.
Luckily for Scheana, it seems like she's moved on to greener pastures. Fans will remember that Scheana tried to set up SUR busser Adam Spott with Brittany Cartwright back in Season 6 in order to get back at Jax Taylor for... talking to Rob about their relationship? But now that Brittany and Jax are engaged, Scheana and Adam have been spending a lot of time together. All romantic-like, it seems. In September 2018, Scheana told Us Weekly that Adam was her favorite person to be with, all the while insisting that she was "still single." OK, fine. But then, both Scheana and Adam posted more pictures of themselves together and with each other's friend groups; Scheana went to Adam's hometown of Scranton, Pennsylvania, for a visit; and Scheana made a Thanksgiving Instagram post saying that she was especially thankful for Adam. If it walks like a duck and talks like a duck, the ducks are probably dating.
In another interview with Us Weekly, Scheana said that Vanderpump Rules audiences will see her dating up a storm in Season 7 (presumably before she and Adam decide to fall madly in love). "You'll see me single the entire summer. I go on quite a few dates. I will just say that I have my Bachelorette moment on the show this summer," she said. "It was a really good summer … There is obviously a lot of cat-fighting as well, but that's obviously every summer for us."
For now, viewers will just have to wait and see how Adam and Scheana get together, but with so much evidence, it's hard to say that they're not together. Scheana and Adam probably don't want to reveal too much of their happiness before their relationship airs on television, and who could blame them? The fans will want to see it all unfold on-screen.