Why You Shouldn't Worry About Tinsley & Scott's Relationship Post-'RHONY'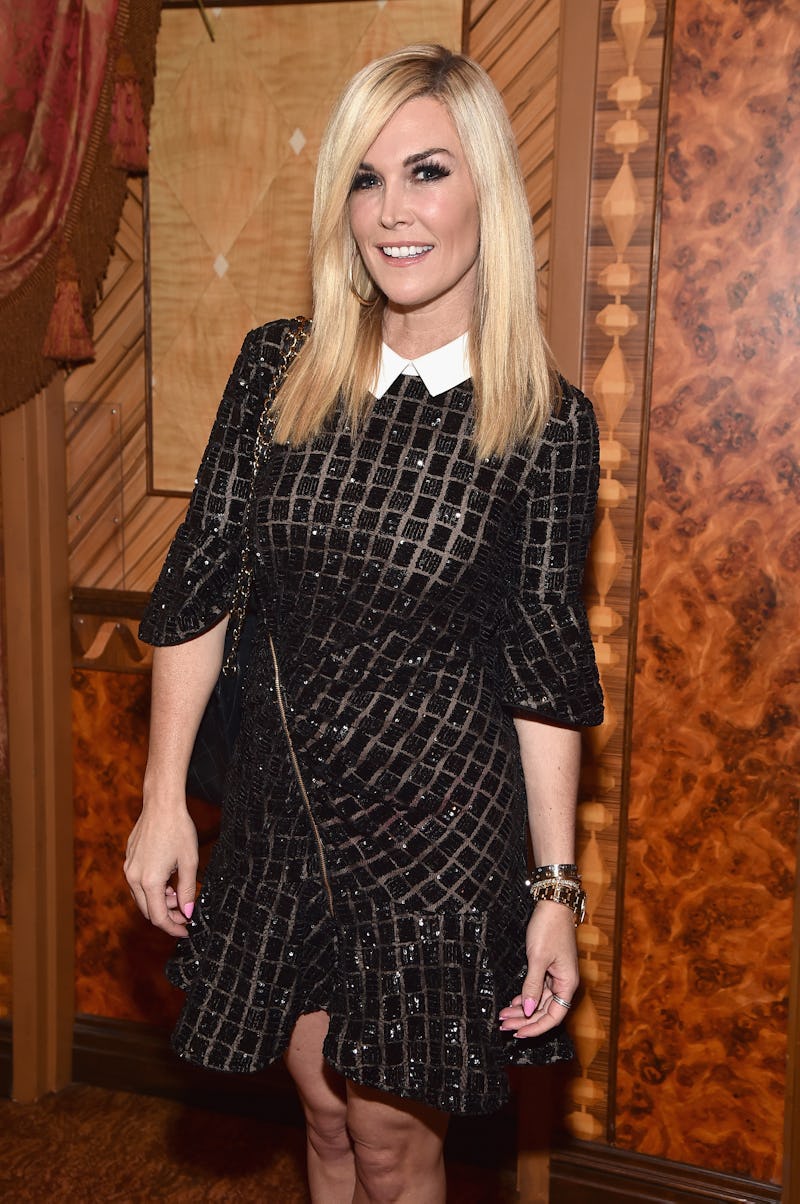 Theo Wargo/Getty Images Entertainment/Getty Images
Tinsley Mortimer jumped on the scene in Season 9 of Real Housewives Of New York, and since the then, she's been a vivacious, pigtail-wearing, hotel-living ball of fun. She's a great foil to the cynicism of some of the women on the show, and she has a great back story as a former "It Girl" socialite in the early aughts before going through a very public divorce and arrest in Palm Beach. Since joining the cast, she also has a new love interest, Scott Kluth, though it's been on and off throughout her two seasons. Now that Season 10 has come to a close, are Tinsley and Scott still together on Real Housewives Of New York?
According to The New York Times, Tinsley married Robert "Topper" Mortimer in 2002 — the two met in prep school and it was love at first sight. But sometimes these things don't work out, and they divorced in 2010. It wasn't until Season 9 of Real Housewives Of New York that Tinsley found a long-lasting love again in Scott, CEO of CouponCabin and friend of fellow Housewife Carole Radziwill. Isn't it just so much easier to meet people through your friends? Tinsley doesn't do Tinder.
Season 9 showed the two getting to know each other and going on dates, which was difficult because Scott is based in Chicago and Tinsley is obviously the Eloise of Real Housewives Of New York, living in a hotel on the Upper East Side. How could they make it work?
It wasn't simple. In October 2017, the pair split for the first time, citing the distance as the reason they were unable to maintain a relationship, per PEOPLE. But then, they got back together… and then they broke up again in June 2018. Tinsley explained the situation to Andy Cohen on Watch What Happens Live. "We are on a break right now. Look, it's so hard to be in a relationship, particularly when we don't live in the same town. He's in Chicago, so busy with CouponCabin," Tinsley said. "We're broken up right now. But I'll tell you this; we break up all the time. The media doesn't get a hold of it the way they did this time."
But wait, there's more! Tinsley and Scott were recently spotted in Las Vegas for her 43rd birthday, and according to the caption of an Instagram post, it seems like Scott was the one who put her birthday weekend together. Do people make big birthday plans for people who are not their significant others? I don't think so. Tinsley told Bravo's The Daily Dish that she and Scott were best friends, so whether or not these two are together is probably a big, looming: Maybe. She posted a very nice message to Scott on his own birthday, and said, "I love you." It's obviously complicated.
That said, Tinsley takes the public attention in stride because she knows that fans just want what's best for her. "It is always interesting when you're on a show like this, even when you see people they are very invested in your lives. They are very invested in your relationship," she told The Daily Dish. "And I think it's so sweet and I'm super flattered by the support of us and of him. He just thought he was going to come on [as my] date ... it's just very sweet that people are very, very supportive of us."
But are they together or what? It looks like they don't even know what their relationship status is these days. But if they're happy, what does it matter?