Ariana Grande Opened Up About Her Anxiety & Her Honesty Is Really Relatable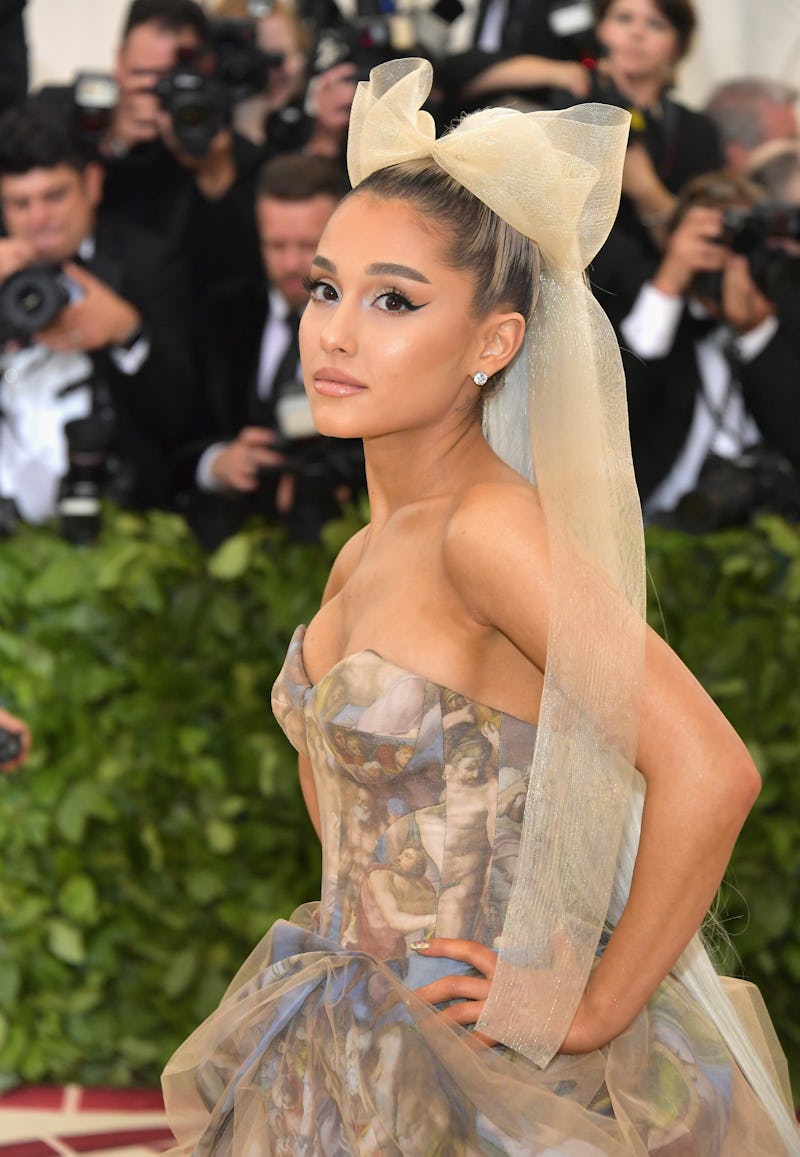 Neilson Barnard/Getty Images Entertainment/Getty Images
Ariana Grande has always been about keeping it real with her fans, but over the past year, she's spoken up more and more about mental health, including in her latest interview. During her special Ariana Grande at the BBC, which airs on Nov. 1, Grande opened up about her anxiety, and her honesty will be relatable to anyone who's had to struggle with the same thing.
According to People, on the special, Grande said that if she's having a high anxiety day — which she said can be "unpredictable" — she chooses to stay home instead of go out, where she might have to deal with paparazzi and getting a lot of attention. So how does she cope?
"It takes hard work and practice and therapy and self-care. And so much love," Grande said. "It's just in your head and it's just so crazy how powerful it is."
Grande is right — if you've struggled with anxiety before, you can probably attest to how powerful it is for something that's "just in your head." And although what works for Grande won't necessarily work for everyone, having love and patience for yourself while you're going through a tough time can always help.
Grande has opened up about struggling with anxiety before — in fact, she said that her song "Get Well Soon" is about her anxiety in an interview with Troye Sivan for PAPER Magazine earlier this year, admitting that it was written while she was in a bad place mentally after producer Pharrell Williams encouraged her to let her music heal her.
"It became physical and I was not going out at all, and I felt like I was outside my body," Grande said at the time. "I'd have these spells every now and then where I felt like I was having déjà vu, but like 24/7 for three months at a time. It was really weird, and all that was on my mind."
Grande has said similar things about the song to her followers on Twitter, opening up about how she hopes it can comfort her fans who might feel the same.
In the BBC interview, Grande also said that it's important to her to be a good role model, and that's why she's so honest about topics that are hard to talk about, like mental health.
"If I'm going to be a role model, the last thing I should be is perfect because that's not realistic," Grande said. "As long as I'm honest and genuine and I share with my fans my truest self, that's the best that I can do because that's allowing them to do the same thing."
And despite her personal struggles, Grande still considers herself so lucky for the life she's living. She said:
"I've had a really fun time, you know. My mom and I talk about that sometimes. Like, I haven't really had a chance, at all, to kind of reflect on everything that's happened. I really haven't had a moment to just be still and really think about it. But I'm so lucky."
It's good to hear that Grande has found ways to cope with her anxiety, and her honesty will undoubtedly help fans that have felt the same way.