Ariana Grande's Manchester Charity Concert Sold Out In Minutes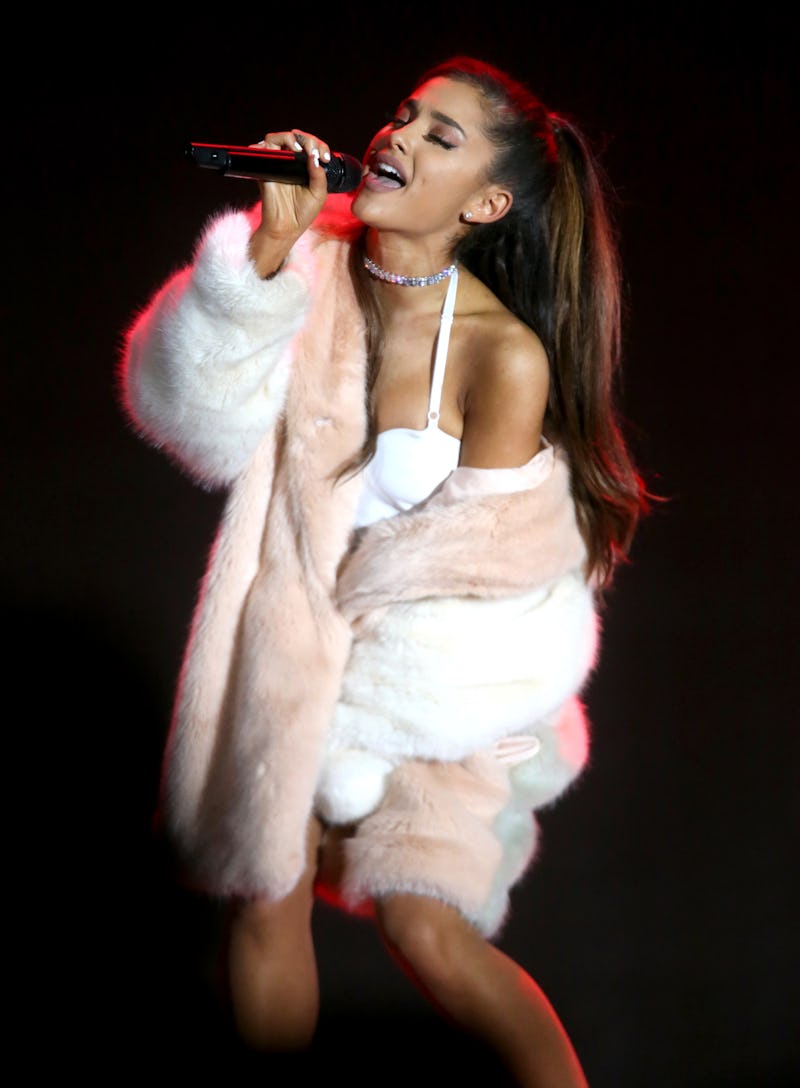 Frederick M. Brown/Getty Images Entertainment/Getty Images
It's been only a few weeks since the horrific attack outside of Ariana Grande's concert at the Manchester Arena, but the people of the U.K. have shown that they aren't going to let fear stop them from living. According to the show's official Twitter account, tickets to Grande's One Love Manchester concert benefiting the families and loved ones of the victims of the suicide bombing sold out in less than six minutes.
The concert is scheduled for this Sunday, June 4, and will take place at at the Emirates Old Trafford cricket ground, according to the Red Cross. Grande will be joined by several other artists including Usher, Justin Bieber, Katy Perry, Take That, Coldplay, Miley Cyrus, Pharrell, and Niall Horan. Tickets to the event sold for $52, with all proceeds benefitting the We Love Manchester emergency fund.
An estimated 45,000 tickets were available, and all attendees of Grande's Manchester show were offered complimentary tickets. According to Ticketmaster, there was "remarkable demand" for tickets to the One Love Manchester concert. Ticketmaster noted that "140,000 fans were on the website and our call centre was buzzing. With over 450,000 searches on our site for 'One Love Manchester' over the last 24 hours, demand was always going to be extremely high." With such high demand, it's no surprise that tickets sold out in a matter of minutes.
The concert will start at at 7:15 PM BST — or 2:15 PM ET, 1:15 CT, 11:15 AM PT — and will air live on BBC TV, BBC Radio, and Capital Radio Networks. According to Billboard, a streaming partner is expected to be announced, as well. So even if you aren't able to attend the show it's likely that you'll be able to watch it online.
I really do think it's great that the demand for the show was so high, despite taking place just a few weeks after the attack at Grande's Manchester show. It sends a strong message that the people of the U.K. won't let the terrorist win and that fear won't stop them.