A Few Of Ariana Grande's Exes Actually Heard "Thank U, Next" Beforehand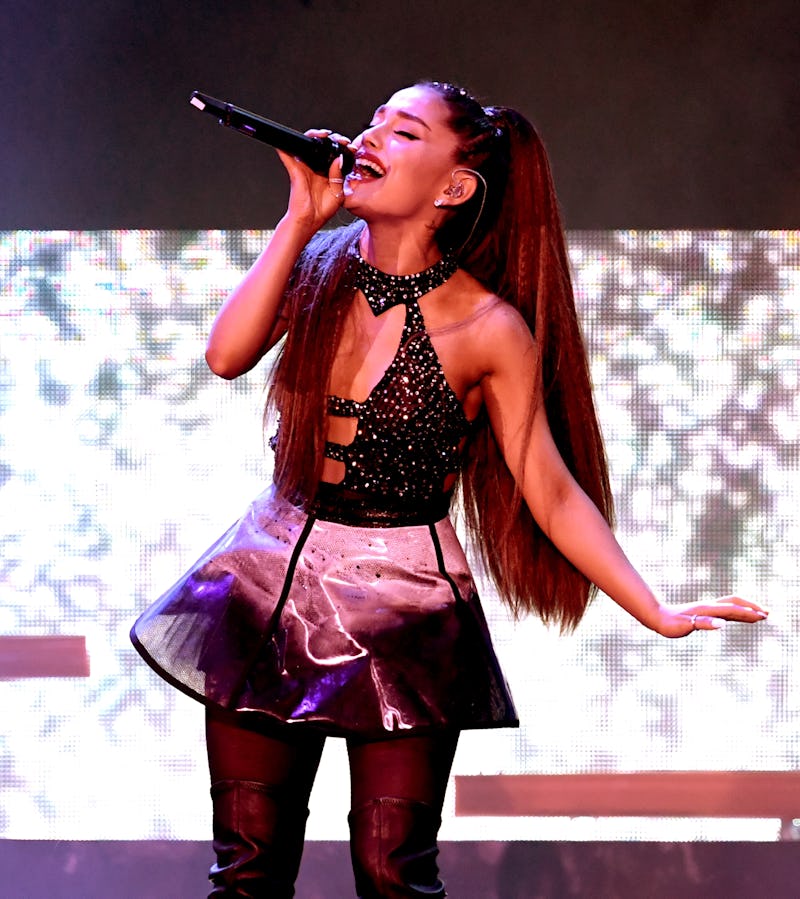 Kevin Winter/Getty Images Entertainment/Getty Images
If you have spent any time on the internet at all since Saturday night, chances are you've heard Ariana Grande's new surprise single, "Thank U, Next" — or, at the very least, you've heard about it. And although she mentioned a few of her exes by name in the song, they weren't totally blindsided by it. According to a tweet from the singer herself, some of Grande's exes heard "Thank U, Next" before it came out, which just goes to show exactly how committed she is to staying positive even in the face of her relationships that didn't work out.
Over the last few weeks, Grande has been very candid with her followers, tweeting with them about the music she's been working on and the emotions she's been going through after her breakup with Pete Davidson (even if she does end up later deleting many of the tweets). Because of that, it wasn't totally shocking that she dropped a new song just over two months from when she released her last album, Sweetener, but the contents of the song left a lot of fans thinking, "she really just did that."
And when one fan tweeted her with a GIF that could represent Grande's exes Big Sean and Ricky Alvarez's reactions after hearing their names in the song, Grande set the record straight: They'd already heard it.
Considering the fact that Grande mentioned Alvarez, Sean, Mac Miller, and Davidson, some people might think it's meant to diss her exes, but it doesn't seem to be — at its core, "Thank U Next" is all about Grande finding the love and strength she needed in herself, instead of in another person, partially because of what she was able to learn from those failed relationships. So Alvarez and Sean hearing the song might not have been awkward; it may have been a sweet way to acknowledge the time they spent together.
Besides, Grande herself tweeted that the song wasn't about putting her exes down — instead, she said it was about "love, gratitude, acceptance, honesty, forgiveness... and growth."
Grande also shared an Instagram post about "Thank U, Next," opening up about how she grateful she was to hear from fans who felt the same way that Grande did when she wrote the song — and being that the idea of moving on after a relationship is something that almost anyone can identify with, it makes sense that she's getting so much support.
She wrote:
"thank u for hearing me and for making me feel so not alone. i truly am grateful. no matter how painful! i'm thankful and i love u. breathin video this week too! thank u, next."
Unfortunately, Grande's exes haven't come forward to share their feelings on the song, but what matters most is how much positivity Grande seems to be getting from it. Passing on the message of self love is always a good idea — and so is listening to "Thank U Next" on repeat for the next week.