Ariana Grande's Heartfelt Message About The End Of Her European Tour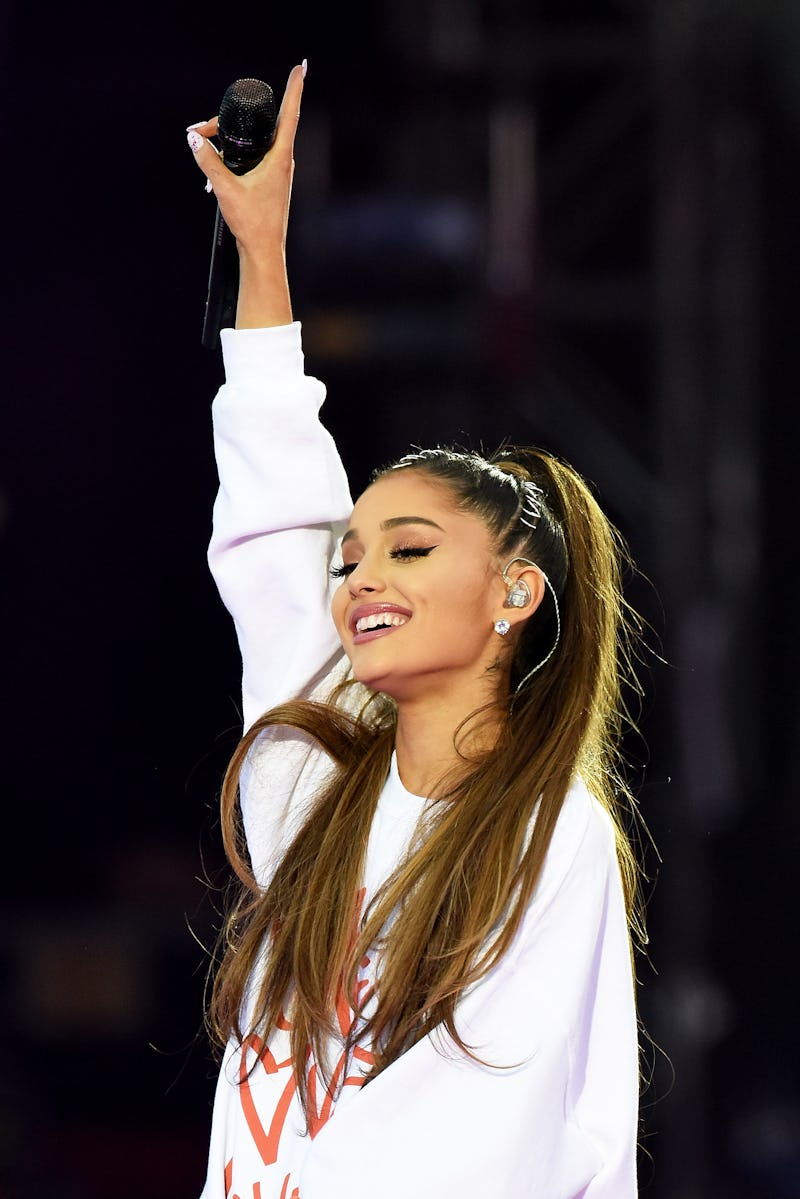 Getty Images/Getty Images Entertainment/Getty Images
After her last performance on the European leg of her Dangerous Woman tour, Ariana Grande took to Instagram to share a note letting her fans know how grateful she is for their support. Remember, it's only been about a month since the horrendous attack outside of Grande's Manchester concert in May that killed 22 people and left many more injured. Just two weeks ago, Grande paid tribute to the victims of the tragic attack during her One Love Manchester benefit concert, which included numerous emotional moments including Grande's cover of "Somewhere Over the Rainbow" that ended the show.
On Saturday, June 17, Grande performed in Turin, Italy, which was her final concert in Europe before she heads to Latin America then Asia. The show undoubtedly meant a lot to Grande, who posted a video from the concert to Instagram with a caption explaining how much the support of her fans means to her. Grande wrote,
"At the close of this European leg of my Dangerous Woman tour, I just wanted to thank you properly for the overwhelming love and support you've shown me, my crew, and each other during this challenging time. Spending this time with you this month has been so very healing and special! Thank you for being here. Thank you from the bottom of my heart for your generosity in supporting One Love Manchester and for helping the families as much as you possibly could. Thank you for bringing your absolute brightest, most passionate, contagious energy to these shows and for wiping my tears away. I'm immensely grateful!"
She certainly seems humble and appreciative, not only of the support she's received from fans, but for all of the money that the One Love Manchester benefit raised for the families of the victims of the attack.
"I hope you can feel my love," she continued in her Instagram caption, "wherever you are because I'm sending you all that I've got. See you so soon."
In a follow up post Grande also thanked her crew for their support. "Grateful to perform beside this incredible group of human beings / artists every night," she said.
I find it inspiring how Grande has handled herself after the terror attack, and the genuine appreciation she has for fans really is quite touching. She has helped her fans stand strong and not be afraid with her actions and words, and they've clearly done the same for her.