'Bachelor' Alums Ashley I. & Jared Are Making Their Wedding Personal In This Sweet Way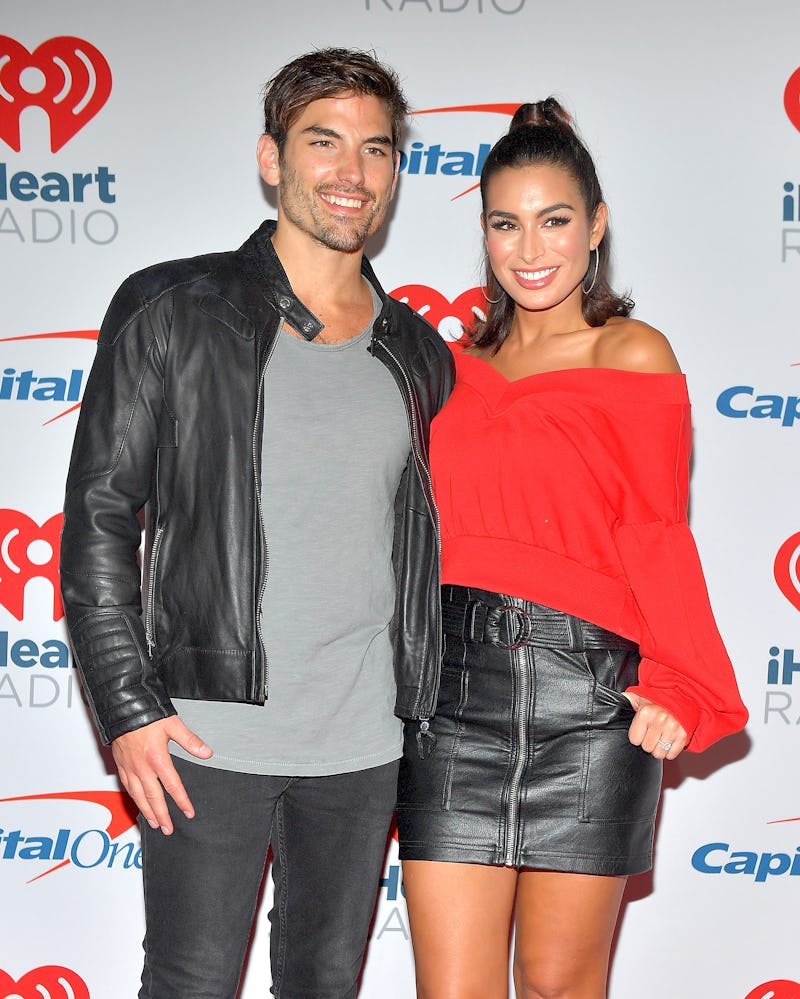 Sam Wasson/Getty Images Entertainment/Getty Images
Ready for the Bachelor Nation wedding of the century? Ashley Iaconetti and Jared Haibon's big day is still months away, but now, the bride-to-be is sharing more details to help tide fans over. In a new interview with People, Ashley revealed that she and Jared are writing their own vows. And being that Ashley has been known to shed a tear or two after her seasons of The Bachelor and Bachelor in Paradise, it goes without saying that it's going to be a very emotional moment for them both.
According to Ashley herself, it sounds like she and Jared are still trying to hammer down the finer points of their ceremony, but as of now, they're planning to keep their vows personal. She said:
"I definitely will be crying through my vows whether I write them or not, but I think the plan right now is that we're going to write them. I have to read from the paper. Who can memorize their own vows and then be up and there and be emotional? I can't imagine myself being dry-eyed while reading my own vows."
She's right — it would be hard for anyone to keep their composure when they're telling their new spouse how much they mean to them. And since Ashley has never been one to hide her emotions, it sounds like the tears are going to be flowing at the Iaconetti/Haibon wedding.
But as precious as that moment will be for the happy couple, it doesn't sound like fans are going to be able to witness it — at least, not on TV, anyway. Ashley also said that they're not really considering a BiP wedding, if only for the fact that they don't want to relinquish any of the control over their big day to ABC.
She said:
"Bachelor never formally asked us if we wanted to get married on the show, but Paradise was probably our only option if we decided to get married on screen. We decided not to do that just because we wanted to have a bigger wedding. When the show is in charge of it they have a lot of guest requests and you have to also narrow your list down."
That makes sense — after all, they're trying to make good TV, and what makes the perfect wedding for the people getting married isn't necessarily automatically good TV. But even though they're not getting married in a Bachelor special, it's likely that she and Jared will still share plenty of photos and details with their fans.
Besides, if you follow Ashley on Instagram, you already know that she's been sharing photos of wedding dresses from her search for exactly the right one, so it's already obvious she's going to be a gorgeous bride — and that the dress she did pick is going to be epic, if these are the ones she decided against.
Sometimes, it's hard to believe that after everything they went through, Ashley and Jared are finally getting their happily ever after, but it's great to see them both so happy. The countdown to their August 2019 wedding is officially on.