Ashley I. Spilled On How She Envisions Her Bachelorette Party & It's So Low-Key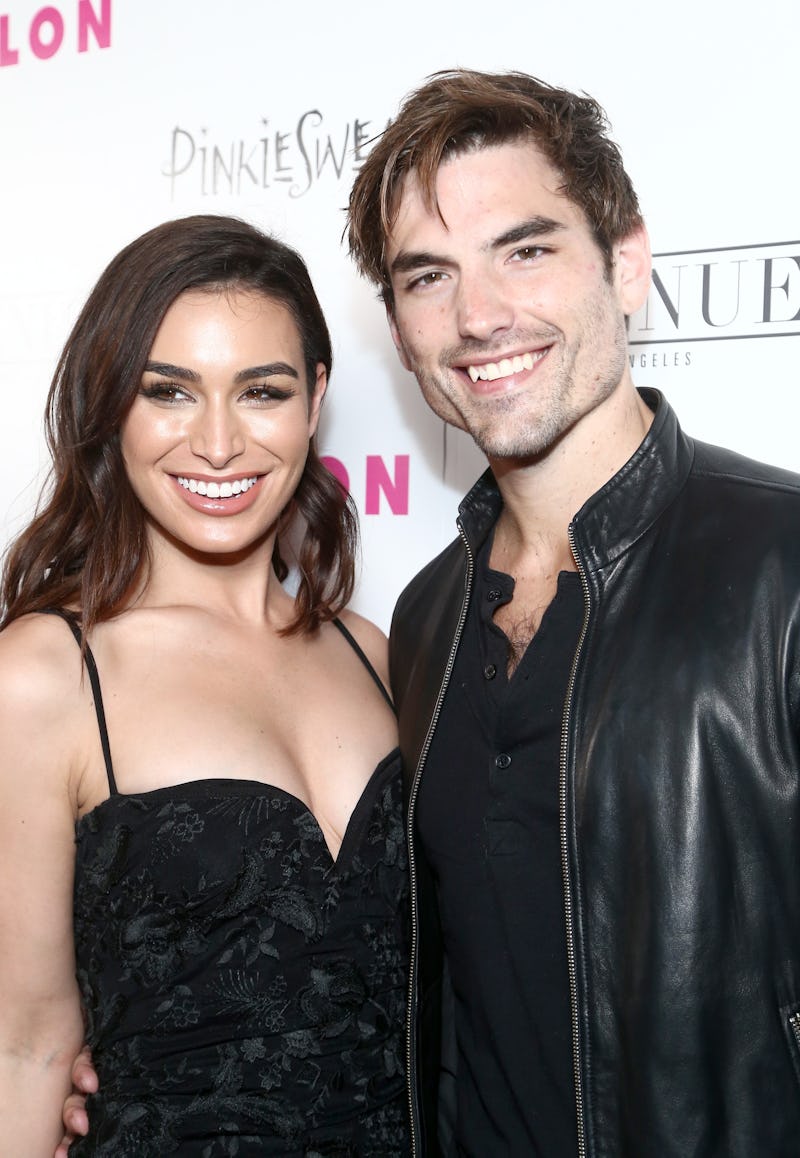 Tommaso Boddi/Getty Images Entertainment/Getty Images
After years of ups and downs, every fan in Bachelor nation is beyond invested in Ashley Iaconetti and Jared Haibon's relationship and their upcoming wedding. In a recent interview with E! News, Ashley I. dished on her bachelorette party plans, and they are super low-key.
As fans likely remember, Ashley I. met her future husband on Bachelor in Paradise Season 2. They even filmed their engagement for Bachelor in Paradise Season 5. They've made so many aspects of their relationship public, allowing their loyal fans to be there (or at least feel like they are there) for every step of the way. That's why fans may be a bit surprised that Ashley I. wants a more laidback celebration for her bachelorette party.
Ashley revealed to E! News, "I'm gonna go really, really small." Hopefully the "really, really small" bachelorette party will end up getting filmed for a future wedding special. Or at the very least, let's just hope she documents the events for her fans on social media.
She continued "We're gonna get a beach house. We're gonna sit and have sangria on a big porch. That's it." Planning a wedding seems stressful enough, having a more chill bachelorette party seems like a good route to take in order to compensate for any stress that comes with planning such a major event.
Plus, Ashley I. is undeniably one of the most popular people in Bachelor Nation. This woman has a lot of friends in the franchise. Anything bigger than a "really, really small" party could get out of hand very easily, considering how many buddies she has among the Bachelor alumni — let alone in general.
During that same interview with E! News, Ashley predicted that Jared would also opt for a low-key celebration. She said, "Jared is probably gonna be really casual, too. I don't see him going to Vegas and having a big bachelor party, but he can do whatever he wants."
But again, let's just hope whatever Ashley and Jared end up doing before the big day ends up getting filmed so all of Ashley and Jared's fans can feel like they're part of the party. Even if the bachelor/bachelorette parties aren't filmed for a Bachelor in Paradise special, there's a good chance that the wedding itself will be televised.
The future Mrs. Haibon admitted to E! News, "We would love the wedding to be televised, but we have such a big guest list that we don't want to narrow that down, so that's the one thing where I just don't know if it would work out."
Longtime viewers of the franchise would love to see all of the fan-favorites back on TV again, including the other cast members who will likely attend as guests. So let's hope that whoever is in charge of this wedding special realizes that this is what's best for the fans... and for Ashley and Jared, of course.
Ashley echoed those same sentiments during the June 26 episode of The Ben & Ashley I. Almost Famous Podcast that she hosts with former Bachelor lead Ben Higgins. She said, "I think we're both down for it, but our caveat is that we want as many guests as we want and we don't want to have to be limited to that. So if we couldn't have it the way we imagined, that's the only reason we wouldn't do it."
Again, considering that they have so many friends in the franchise, televising this wedding seems like a perfect move, since it would double as a reunion of sorts.
During that same podcast episode, Ashley had no problem admitting, "We want it, we want it!" And so do the viewers. Someone needs to make it happen — along with filming highlights of the bachelorette and bachelor parties, since the invite lists already sound so exclusive.