Ashley Tisdale Auditioned For These Classic DCOMs Before 'High School Musical' (Zenon?!)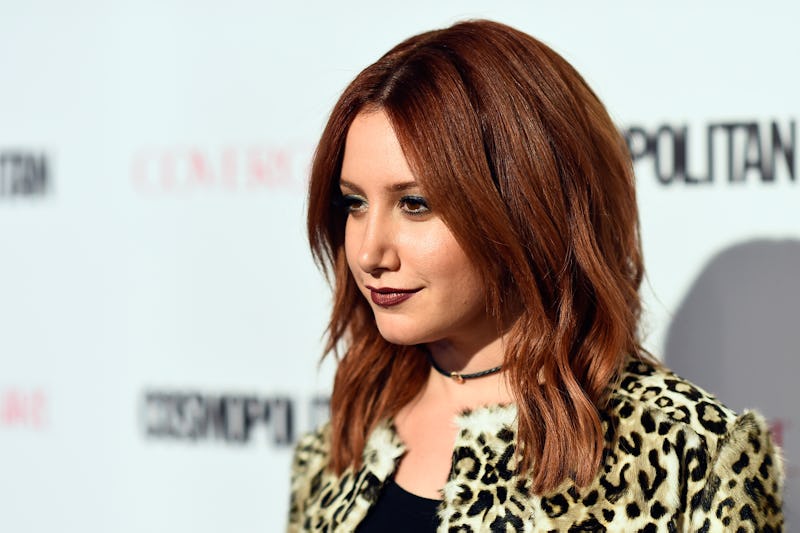 Frazer Harrison/Getty Images Entertainment/Getty Images
Zetus Sharpetus! Disney Channel icon Ashley Tisdale was almost in Zenon: Girl of the 21st Century. In a new interview with BuzzFeed, the actor opened up about auditioning for "a lot of Disney movies" before she nabbed the part of drama club queen Sharpay Evans in the High School Musical franchise. She told the site she would regularly make it to the final round of the auditions, but "would never get it."
Tisdale recalled,
"One of them was Zenon. One with Shia LaBeouf, I can't remember what it was called. It was a really serious one. I just would always be the last two and I would never get it, and I was so bummed out that I didn't get it that I didn't even audition for Disney for a long time. And then to get the High School Musical movie… I mean, out of all of them, I'm so glad I got that one. That was the best experience."
She did not book Zenon or Tru Confessions, but she did not give up. And that determination helped her bop bop bop straight to the top. Tisdale would go on to become a fixture of the Disney Channel, scoring roles on The Suite Life of Zack and Cody, Phineas and Ferb, and, of course, the High School Musical series.
Tisdale also said she still has all of her High School Musical costumes, much to Disney's chagrin. She told BuzzFeed,
"All of Sharpay's wardrobe from the first movie. Did I think I was going to wear them on the red carpet? Probably. At that time, I was like, 'Yeah.' A lot of our clothes are in hall of fames, and they didn't have Sharpay's stuff, and Disney tried so hard to get the clothes from me. And I was like, 'No, this is mine.' So yeah, they don't have any of the clothes from the first movie. I do."
This is not the first time Tisdale has admitted to swiping Sharpay's duds, but hey, it is always nice to hear what the clothes are up to. Tisdale revealed to PeopleStyle back in 2015 that she still has Sharpay's "whole first wardrobe from the first [High School Musical] movie." The Suite Life of Zack and Cody star also told PeopleStyle that she "invented some of [Sharpay's outfits] in the movies."
Tisdale went on, "I would take a skirt and wear it as a tube dress, and it became a staple outfit, which is so crazy. I created the character through her clothes. I wore the dress with pants underneath and a belt and it was this one specific moment in [High School Musical]. It's so funny how the stuff that you have so much fun with in a fitting actually happens and it becomes a part of a culture phenomenon; it's so weird."
Thank goodness the star didn't totally quit auditioning for DCOMs. For starters, who knows what Sharpay's wardrobe would've been without the actor's vision. Like Zeke's cookies, Tisadale's/Sharpay's fashion is genius.