Ashley Tisdale Is "So Proud" Of Her 'HSM' Costars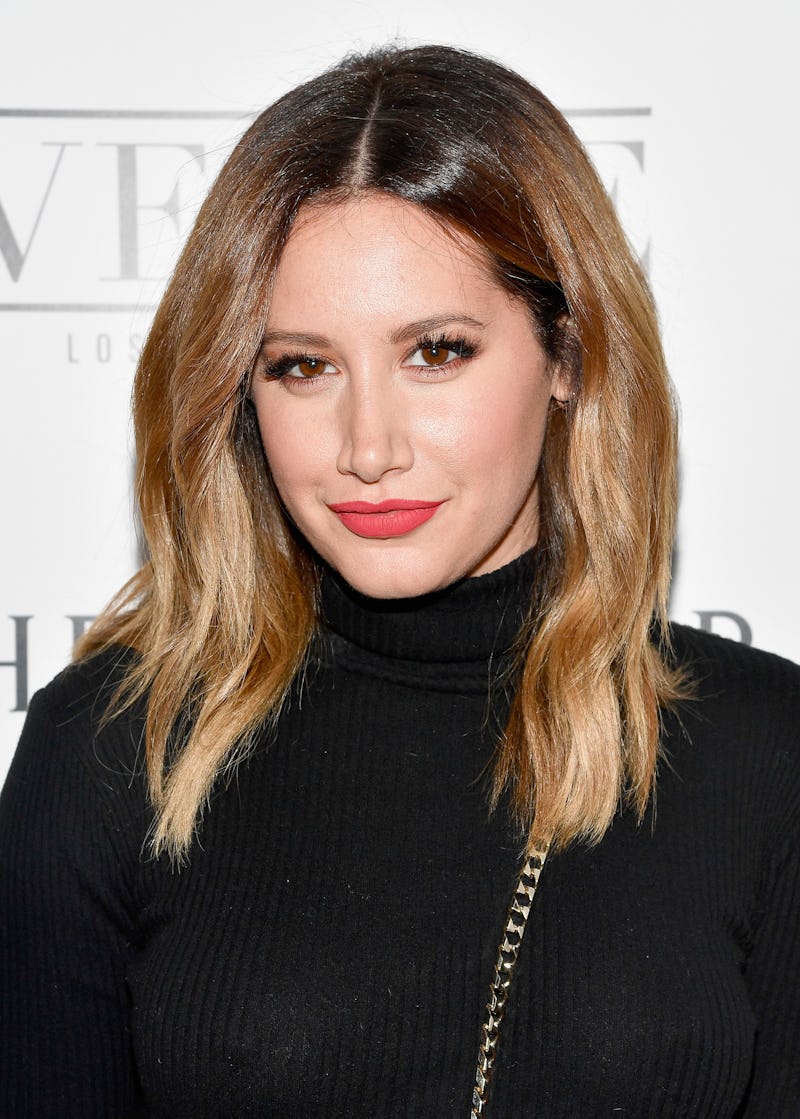 Frazer Harrison/Getty Images Entertainment/Getty Images
Once a Wildcat, always a Wildcat. While on the 2017 Billboard Music Awards red carpet, Ashley Tisdale gushed over her High School Musical costars and shared just how "proud" she is of them. Considering Vanessa Hudgens is co-hosting the event with Ludacris, it's no surprise that Tisdale's former movie pals came up in conversation.
When carpet host, Jason Kennedy, asked if she checked in with Hudgens before the show, Tisdale admitted, "I'm pretty sure she might be a little nervous, but she's going to have so much fun. I'm so proud of her."
And the compliments didn't stop there — she also praised Zac Efron, aka Troy Bolton. If you're wondering whether Tisdale will see Efron's upcoming Baywatch movie, she said, "Definitely, yeah, for sure." But when she was asked about whether she fusses over the shirtless scenes, Tisdale said, "He's like a brother. I still remember him with a space in his teeth. It's Zac, though, I'm so proud of him. I can't wait to see the movie, it's going to be really good."
You hear that? She is rooting for Hudgens and Efron in these next stages of their careers and "so proud" of both of them. So, if you thought she was like her mean girl HSM character Sharpay Evans IRL, think again. She couldn't be further from that persona.
It's definitely a relief to know that the High School Musical family hasn't grown apart over the years since the trilogy of Disney films premiered. I guess the movie's song holds true — they really are all in this together.
Now, excuse me. I'll be listening to the song on repeat for the rest of the day.