Ashley Tisdale's First Single In 9 Years Is FINALLY Here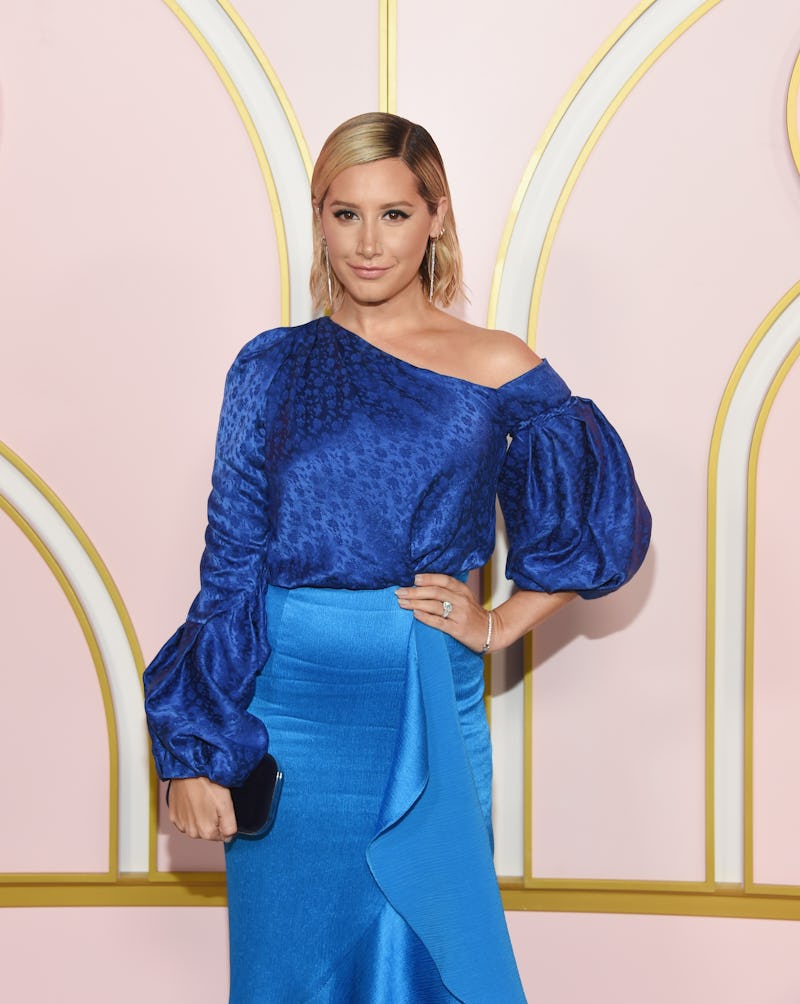 Amanda Edwards/Getty Images Entertainment/Getty Images
The year of 2009 saw the birth year of many pop songs. From "Party In The USA," to "Boom Boom Pow," there was a little something for everyone. It was also the year that Ashley Tisdale released her most recent album, Guilty Pleasure. Now, nine years later, she's finally coming back to release another album, Symptoms. This will be her third studio album, and leading up to its release, Ashley Tisdale released "Voices In My Head," her first single in nine years.
"Voices In My Head" dropped at midnight on Wednesday, Nov. 8, becoming Tisdale's first single since 2009's "Crank It Up." Back then, Tisdale was exploring a pop rock sound, but with "Voices In My Head," she's going back to her pure pop roots. The song is a light, fun bop, sure to be a hit among fans of the actor and singer. Back in August, Tisdale described the album as "upbeat, pop-electra." And fans can definitely hear that in this new single.
Tisdale has been hyping up this single for a little while, posting the release date back in October. She's shared videos and pictures from inside the studio as well, all leading up to the premiere of "Voices In My Head" and the release of Symptoms.
The song starts off talking about how Tisdale tries to have a positive outlook, but when she tries to quell those bad feelings or doubts, the voices in her head won't let her. "I got these feelings I try to bury down/But they keep screamin'/And I'm just tryin' to filter out somehow/But they don't wanna leave (leave, leave)." The "they" are those voices, but the overall moral of the song is that, despite having some loud doubts or negative thoughts, you can't let them take over, because you're better than those voices.
This is of course in tune with the theme of her new album, which she previously revealed was inspired specifically by her anxiety. "The inspiration behind it kind of was, I deal with anxiety and I've dealt with it probably my whole life but became super aware of it over the last two years," Tisdale revealed at the Create & Cultivate Chicago conference in August. "And so kind of through that and through kind of having some moments of depression, I was just like, you know what, we're in a state of anxiety I feel, and so I really wanted to do an album that made someone at home not feel so alone." This is a project, four years in the making, that she has said is "the most authentic thing I've ever done." At the event, the singer also said that she wanted to speak out more about depression and anxiety and "take the stigma out of that," and clearly her first single is a step towards that goal.
If you're a fan of Tisdale's music, then this new album is going to be a powerful one, one that seems to be very close to her heart. "Voices In My Head" is just the beginning.