This Audible Project Might Change The Way You Think About Theater Forever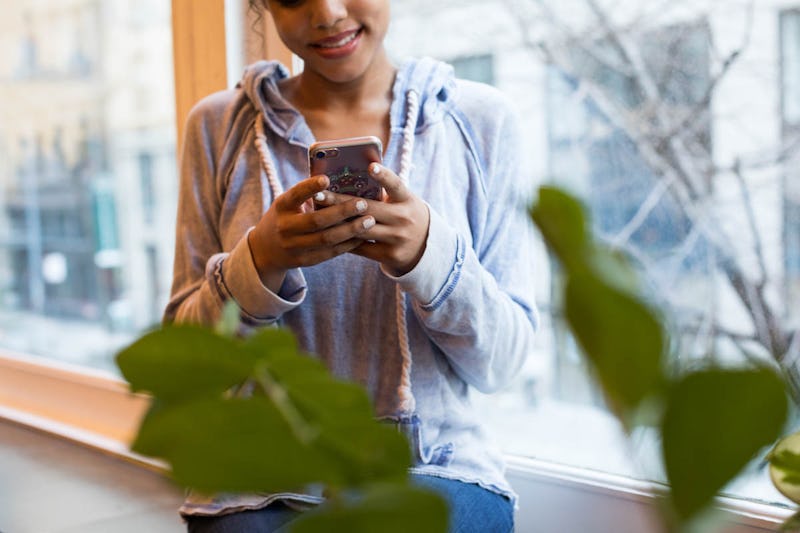 Ashley Batz/Bustle
If you have a favorite play you'd love to own as a portable recording, this audiobook platform might have you covered. Audible is now producing audio plays for listeners to enjoy, and the starting lineup looks downright inspirational. Here's what you can expect from this new endeavor.
Audible recently designated $5 million to bankroll the work of 15 up-and-coming playwrights, who will write audio plays with no more than two characters. This new format means that you can swap out your evening podcast for a full-length play you've purchased through the Audible platform. Although the inaugural class of artists was "chosen by an advisory board of judges," according to the Observer, The L.A. Times says that "[f]uture Audible commissions will be announced on a rolling basis . . . relying on an open-submission process in conjunction with input from an advisory board."
If you're a playwright looking to get your work out there, a deal with Audible could be pretty cushy. Neither Audible nor the first group of playwrights have revealed how much they will be paid for their work, but it seems like a sweet deal. Each of the chosen writers has the opportunity to work at the audiobook seller's Newark, N.J. campus, "have been given full creative control, and [a]re encouraged to stay involved when the plays are cast and recorded."
Speaking of casting, Audible's plays won't be available in audio versions only. The audiobook platform will also fund limited-run, live productions with big names on the playbill. Audible founder and CEO Don Katz tells The L.A. Times that this kind of project has never been attempted before, asking: "What if we could become the electronic analogue to theater in a way that provides more support for fundamental creativity?"
Seventy-three percent of the inaugural class of Audible playwrights are women and people of color. The 15 writers are:
In addition to original plays written by the emerging artists above, Audible will also revive Broadway plays for its new audio theater series. These include David Cale's "Harry Clarke," John Leguizamo's "Latin for Morons," and Neil LaBute's "All the Ways to Say I Love You."
What do you think of Audible's decision to make audio plays? Let's talk about it on Twitter!