Stephen King's Upcoming Book Has Already Been Optioned For TV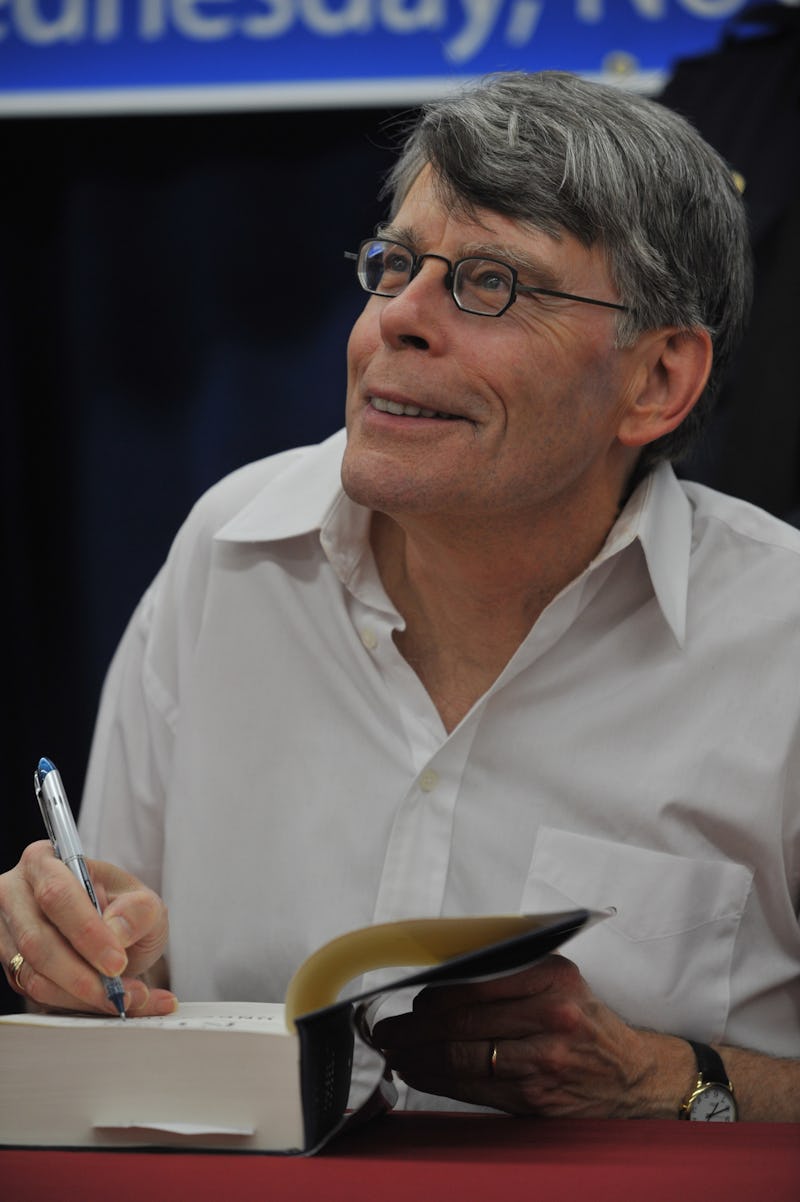 Larry French/Getty Images Entertainment/Getty Images
The It teaser trailer has barely had a week to terrorize the Internet, but there's already a new Stephen King book slated to hit the screen. The number of upcoming Stephen King adaptations now totals seven with Sleeping Beauties — King's forthcoming novel, co-written with son Owen King — optioned by Anonymous Content. Other King books getting the big- or small-screen treatment include Gerald's Game and The Dark Tower.
Set in an Appalachian town that plays home to a women's prison, Sleeping Beauties imagines a world in which women fall asleep and become cocooned in gauzy silk, their consciousnesses transported . . . somewhere else. When disturbed, the titular "Sleeping Beauties" awaken in an enraged state. Only one woman, Evie, is immune to the affects of this new phenomenon, but no one's really certain that's a good thing.
Sleeping Beauties won't appear in bookstores until September, but Anonymous Content has already swooped in to secure the rights to turn the novel into a potential television series. The entertainment company currently produces True Detective, Mr. Robot, and The OA, among other TV series. Anonymous Content struck Hollywood gold in 2015 with The Revenant, which won Leonardo DiCaprio his long-awaited Oscar.
Other recent TV adaptations of King novels include Under the Dome and 11/22/63. Both The Dark Tower and The Mist are set to hit the small screen by the end of 2018. In a Tuesday tweet, King called 2017 his "lucky year," listing all the upcoming adaptations of his work:
Pick up Sleeping Beauties on Sep. 26.