'Southern Charm' Star Austen Kroll Makes A Pretty Penny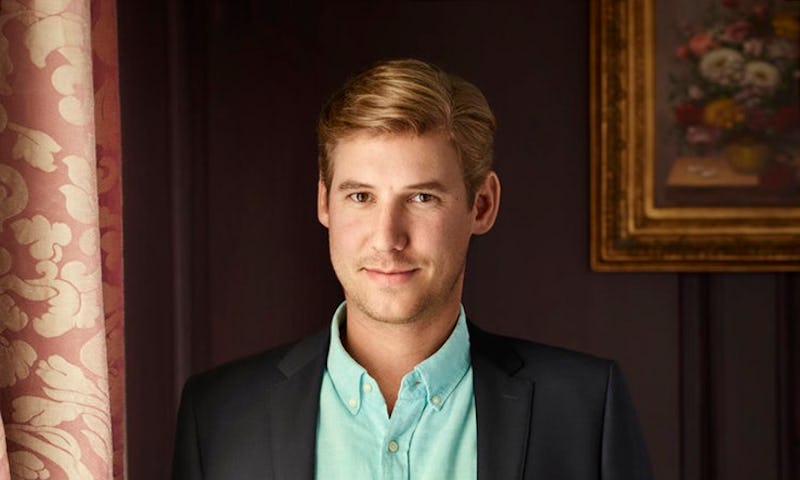 Rebecca Miller/Bravo
I know what you were just sitting there pondering about. You were thinking that Shep Rose needed an antagonist on Southern Charm. I couldn't agree with you more and luckily, Bravo has addressed this and is introducing a brand new cast member to steal his thunder and the hearts of the ladies of Charleston. Austen Kroll will be introduced during Southern Charm Season 4. Fans don't know a ton about this new fella quite yet, aside from his Shep-like behavior but we do know that he has been working his way up the craft beer merchandising ladder. So, what is Austen Kroll's net worth?
Running with the crew on Southern Charm requires one to be slightly flush with cash, or at least to be able to act like you have a bank account the size of Texas. If I had to venture a guess, I would say that Austen is hanging out on the latter side of that equation. You see, the Internet doesn't hold an exact net worth for him quite yet, but looking at his LinkedIn page gives us a lot of clues as to what he may be bringing home in his paycheck, and he likely isn't exactly Patricia Altschul-level rich.
At the moment, Austen is a Territory Sales Manager for Red Hare Brewing Company, which specializes in craft beers. He has been doing this job since May 2016 according to LinkedIn and before that he was listed as a Cellar Man for Palmetto Brewing Company in Charleston from June 2014 until April 2016. The national average salary for a Cellar Man is about $23,000 a year. Now that he has made his way up to a Sales Manager position, he is likely making somewhere around $64,000, which is the national average for a Regional Sales Manager for a brewing company.
While that is certainly not a bad salary for normal humans, this would put him far below his new pals. Shep has so much money that I don't even think numbers count that high and Whitney is living that Patricia Altschul high life. Even Cameron is entering into high society as a real estate agent for high end properties, and she also married a doctor.
Austen may not be a millionaire in his own right just yet but as long as you can fake it like the best of them, who really cares about the actual numbers in your bank account? After all, he can add a sweet reality television paycheck onto his earnings now, and that will definitely bring him up a few notches.