This Australian Natural Beauty Brand Just Convinced Me Organic Products Can Actually Be Cool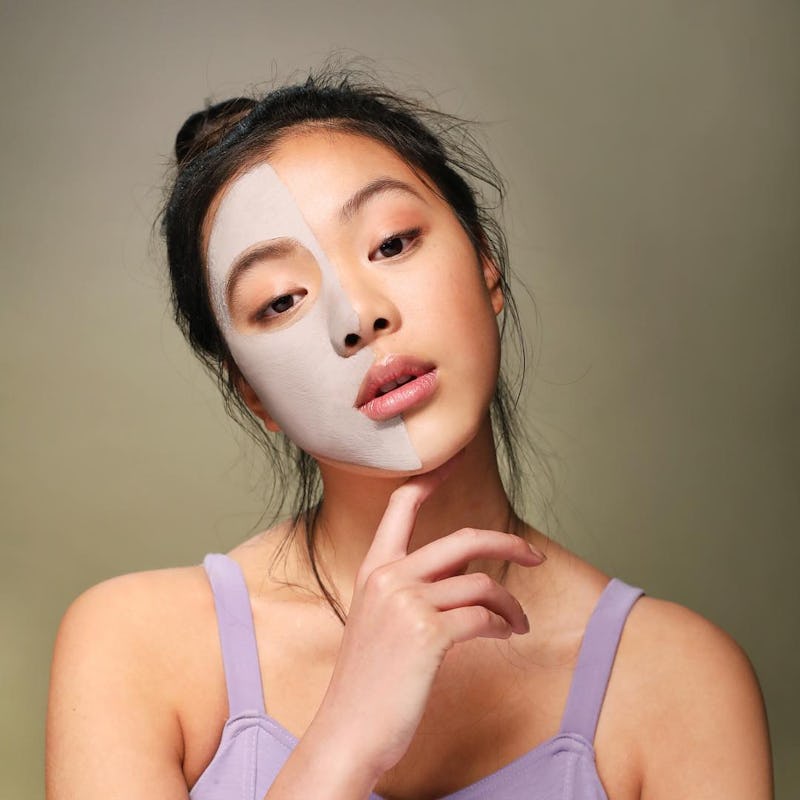 Crop Natural
In case you haven't already noticed, Australia is killing the beauty game. From newbies frank body and The Beauty Chef to the highly sought-after Aesop, it seems like our friends down under are the ones to watch when it comes to curating our skin care regimen. They've got yet another brand to put on your radar, especially if you're a natural beauty fan. Meet Crop Natural, an indie brand that's been making waves in the Australian organic beauty scene and is finally making its way to the United States on Monday, Nov. 20.
Crop Natural's focus is on transparency and sustainability, but also creating beautifully packaged (read: #Instagrammable) products made with the highest quality natural and organic ingredients and formulas that are dermatologically tested to work. In fact, Crop Natural's products are 100 percent organic and made with over 95 percent naturally-derived ingredients. There are also no parabens, sulfates, phtalates, petrochemicals, GMO, and PEG (aka Polyethylene Glycol) in their products. Instead, you'll find potent, but organic goodness like camellia, turmeric, aloe vera, charcoal, rosehip oil, and mulberry extract.
What's more, the line is way more affordable than you would expect an organic beauty brand from Australia to be. A major complaint from many beauty lovers looking to give their makeup and skin care routine a green makeover is that natural and organic beauty can be really, really expensive. The highest priced product in Crop Natural's skin care line is $30, which means even those who ball on a budget can get in on that natural skin care life.
I will be the first to admit that I'm no natural beauty expert. While I love the idea of incorporating products that are free from chemicals and harmful ingredients and are more sustainably-made than what I'm currently using, realistically, it's a difficult move for me to make. It's hard to navigate the natural and organic beauty scene, let alone find a beauty brand or product that I'm excited to use. In my experience, many organic products smell and feel, well, too earthy for me. I also find that they rarely deliver any results compared to my usual regimine.
I've been experimenting with the products over the last couple of weeks and the thing I love most about Crop Natural is that it doesn't really feel like I'm using organic beauty products at all. All of the products have little to no fragrance and the texture for all of their creams and masks are super smooth — not grainy or chunky like other natural products I've tried. I've also been impressed with the results I've noticed so far — after using a couple of their products, like the Turmeric Mask and the Antioxidant eye serum, I've noticed that my skin has felt softer and looked brighter.
Another reason to love Crop Natural? The brand's aesthetic is gorgeous. They have definitely honed in on the millennial-loved minimalist trend with its simple black and white text and hints of blush pink. Some of the products almost look like it could be from fellow Aussie brand Aesop's line even. It's neither feminine nor masculine — just clean and uncomplicated. In fact, Crop Natural considers themselves a gender-neutral brand and features both men and women in its campaigns.
All of Crop Natural's products, including their cosmetics line, are now available to shop on their website. Here are some of my favorite picks from the brand.
1. Turmeric Mask
Purifying Turmeric Mask, $30, cropnatural.com
In case you weren't aware, turmeric is not only a great ingredient to use in the kitchen, but it can also help reduce inflammation and redness when applied topically to your skin. Since this mask also has kaolin clay and green tea extract, it'll not only deeply cleanse your skin, but will also leave it looking bright and refreshed. Bonus: It comes with a handy spatula to help you evenly apply the mask on your face.
2. Antioxidant Serum
Antioxidant Eye Serum, $30, cropnatural.com
Crop Natural's Antioxidant Eye Serum is enriched with vitamin E and licorice root extract, both of which are natural antioxidants that can help brighten the skin and repair skin cells.
3. Brightening Sheet Mask
Brightening Sheet Mask, $7, cropnatural.com
While a majority of the products are made in Australia, this sheet mask is made in Korea with 100 percent biodegradable TENCIL botanical fibers which allows the serum to quickly absorb into your skin.
4. Intense Moisture Hand Cream
Intense Moisture Hand Cream, $10, cropnatural.com
This hydrating lotion, made with nourishing ingredients like avocado oil, sesame seed oil, and shea butter, will moisturize your hands without leaving it feeling greasy or wet.
5. Charcoal Facial Scrub
Charcoal Facial Scrub, $22, cropnatural.com
This detoxifying charcoal scrub might sound harsh, but it's made with macadamia oil, jojoba oil, and aloe vera to help reduce dark spots and help your skin feel softer.
To discover more natural and organic beauty products like Crop Natural, click here.