Arie Should Date One Of These 'Bachelor' Alums If His Season Doesn't Work Out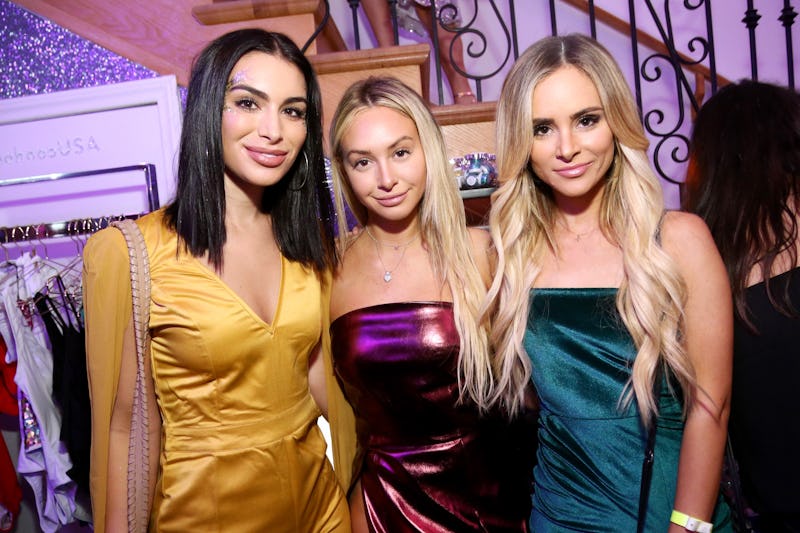 Tommaso Boddi/Getty Images Entertainment/Getty Images
Arie Luyendyk Jr. has fired up his engines and started his new role on The Bachelor. Arie is looking to find love in a sea of Laurens, Beccas/Bekahs, and Bachelor Nation lookalikes. Not to get too pessimistic but... there's no telling whether things will work out for Arie and any one of the multiple women. Just in case things unexpectedly go south, there are some other single Bachelor Nation alumni that the racer car driver could possibly connect with.
The Bachelor franchise may be all about finding lasting love, but the show doesn't have the best track record in terms of the final couples actually staying together. In 21 seasons of The Bachelor (not including Arie's current season), only one Bachelor and his final gal, Sean and Catherine Lowe, are married. The two are even set to welcome another bundle of joy in 2018 (the two are already parents to toddler Samuel). The Bachelorette's (associate producer: Megan Kropf) track record is a little better, with five couples out of 13 still together.
Yeah, these aren't the best odds for a lasting relationship. Sorry to burst your bubble, Arie. He may be looking for love and a wife (and may have totally found that on this season), but it's not that likely that things will work out. In case they don't, these Bachelor Nation alums may very well be the perfect match that he was looking for all along.