Balmyard Beauty's Body Oil Is The Answer To Dry Summer Skin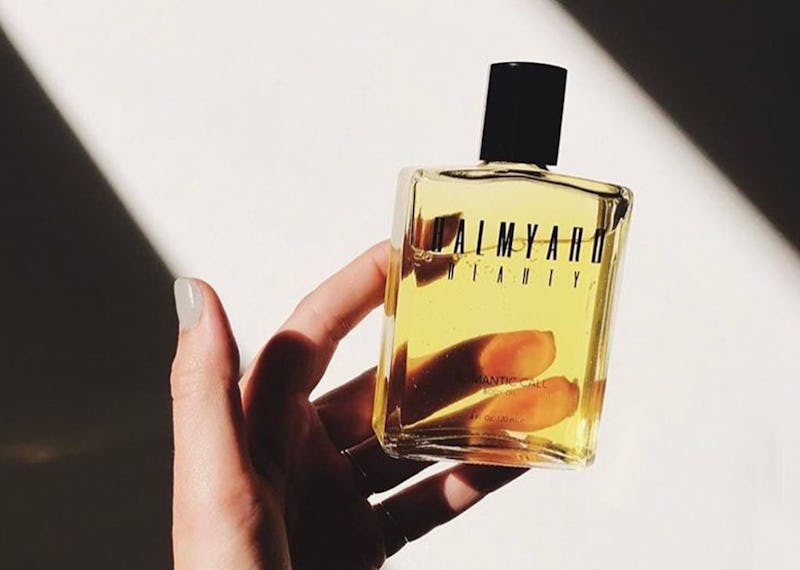 Instagram/@balmyardbeauty
If you've been looking for the perfect summer body oil, you need to put Balmyard Beauty on your radar. If you're not familiar with this new natural brand, don't worry because you'll soon see it all over Instagram.
Inspired by Caribbean island life, Balmyard strives to have the most natural products as possible, which is exactly why they source their ingredients straight from the Caribbean.
When creating a line of five products, the Balmyard brand ensured their products would be beautiful on both the inside and out, specifically focusing on using botanical and raw ingredients from small Jamaican businesses and farms, and then also giving a portion of their proceeds back to the same community.
While you can guarantee that Balmyard's facial oil or lip + cheek tint will be free of harmful chemicals, you'll also love the company's aesthetic — it's full of palm leaves and tropical flowers and will make you want to head to the beach, ASAP.
Currently Balmyard offers five products: a body oil, a facial oil, a lip + cheek tint, a beauty bath herb treatment, and a detox bath herb treatment. But if you were to choose one of their products to try first, I would say summer is the perfect time to try Balmyard's Romantic Call Body Oil.
Moonlight Lover Facial Oil, $95, Balmyard Beauty | Lip + Cheek Tint, $32, Balmyard Beauty | Beauty Bath Herb Treatment, $44, Goop | Detox Bath Herb Treatment, $44, Goop
The sun and pool chlorine are known to dry out skin during the summer, so this body oil can do wonders with rehydrating your skin.
The oil is infused with antioxidants and healing properties thanks to its coconut shea, sweet almond oil, and hibiscus seed oil. It also helps promote even skin tone as well as elasticity. It's basically like getting a beach-side massage every time you use it!
Romantic Call Body Oil, $82, Goop
Maximize the oil by applying and massaging all over your body immediately after showering.
To check out the rest of Balmyard Beauty's offerings, click here.