'Becoming' By Michelle Obama & 11 Nonfiction Books To Know This November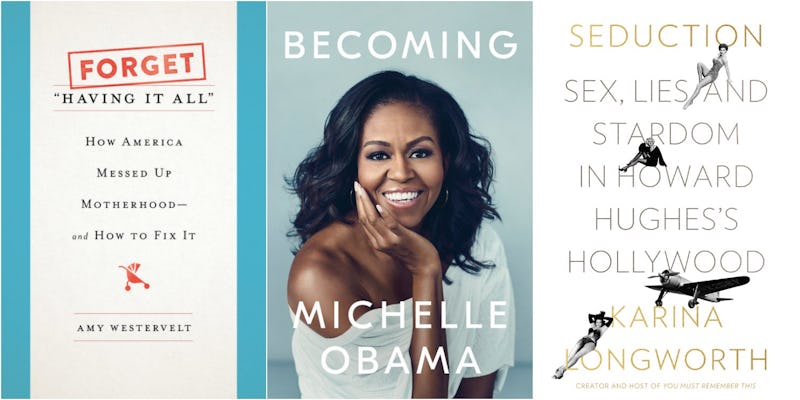 November is all about being thankful, and I know I'm grateful for all the nonfiction book releases of the past year. But there's more yet to come: November's nonfiction new releases are on their way, and they're a treat for book-lovers everywhere.
The bulk of the month's upcoming titles will come pre-Thanksgiving, but there are new releases debuting all month. Some have gotten a lot of press already, like former First Lady Michelle Obama's upcoming memoir, Becoming, while others haven't been as buzzed about but are just as worthy of a holiday read. There are memoirs, cultural explorations, works of satire, and more, all just waiting for you to dive in.
With the long holiday weekend this month, you'll hopefully be able to squeeze in some extra reading time. And thanks to all the great books coming out, you'll definitely have all the options you need to keep yourself occupied between meals, family gatherings, and any other reunions or obligations you may have lined up. Go ahead — sit back, relax, and read, whenever you get a chance.
Below, there are 15 nonfiction books coming out in November that are absolutely worth checking out.