Bekah M. Returned Clothes She Bought For The 'Bachelor' Because She Couldn't Afford Them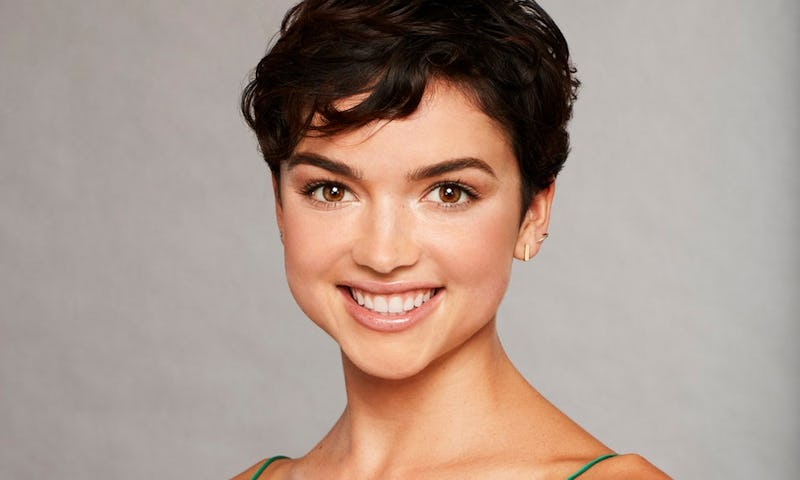 ABC/Craig Sjodin
Even if you're not a fan of The Bachelor franchise, it's hard to deny that the women on the show are well-dressed. From those who look straight out of a Free People to others who have a wardrobe full of J. Crew, there's good clothing. However, Bachelor contestant Bekah returned these clothes after use. Why? Because the contestants are required to furnish their entire series wardrobe themselves, and that can cost a pretty penny.
In an interview with Glamour, contestant on Arie Luyendk's (potentially most-hated Bachelor ever) season and fan favorite Bekah Martinez admitted that she spent $700-$800 on clothing for the show, but that was after pulling in favors from fashion industry friends. She explains that had she not been able to phone a friend for fashions, that she would have spent thousands of dollars. In fact, she states that some girls may have actually done so.
Martinez, however, did something a little sneaky but definitely smart. Any of her purchased items that still had tags on them were returned. Why? Because she admits that following six full weeks on the show, she was broke, and you know what? Who hasn't been there with Bekah? She's not the only person out there who's bought a little bit more than they should and returned their duds.
What's easy to forget in the glitz, glam, and romance of Bachelor Land, is that most of these women have jobs before appearing on the show, and that includes Martinez. At the time, she was working as a nanny and had her own apartment and bills to pay. She explains that the transition back into reality was jarring saying, "I had six weeks of not working, and then on top of that I didn't get paid at all for being on the show. Plus, I took out expenses in preparation and then had to pay rent and bills while I was gone. I was definitely pretty broke when I got home."
It was her lack of funds that resulting in her returning the clothes that she didn't simply borrow (though, she obviously had to return those as well).
Martinez doesn't regret being part of The Bachelor, though it did appear to be a financial strain at first. She explains that following her time on the show, like previous contestants, she's been able to garner a new cash flow thanks to things like appearances and sponsored Instagram posts.
She says, "Still, being on The Bachelor was 100 percent worth it. It gets you a lot of exposure, and it's no secret that a lot of the women are able to support themselves after the show through social media advertising...And The Bachelor was really just a wonderful experience overall, so I'd certainly do it all over again."
While Martinez isn't actually doing it all again, she is returning to the franchise. During the end of Luyendyk's season, it was announced that Bekah would be returning for Bachelor in Paradise, a series that takes former contestants and places them in a luxe Mexican resort in the hopes that they find love. Yes, it's just as compelling and drama-filled as you're thinking.
As it turns out, fans were stoked that Bekah thought her time on The Bachelor was worthwhile enough to return (even if she may have to shell out more cash for bikinis).
If you want to see what sartorial choices Martinez makes on Bachelor in Paradise, the show will be back this summer. Given her post-Bachelor popularity, though, it seems unlikely that she'll need to hit up samples or ask friends for beachwear this go-around.