'Sherlock' Fans Will Love Cumberbatch's New Role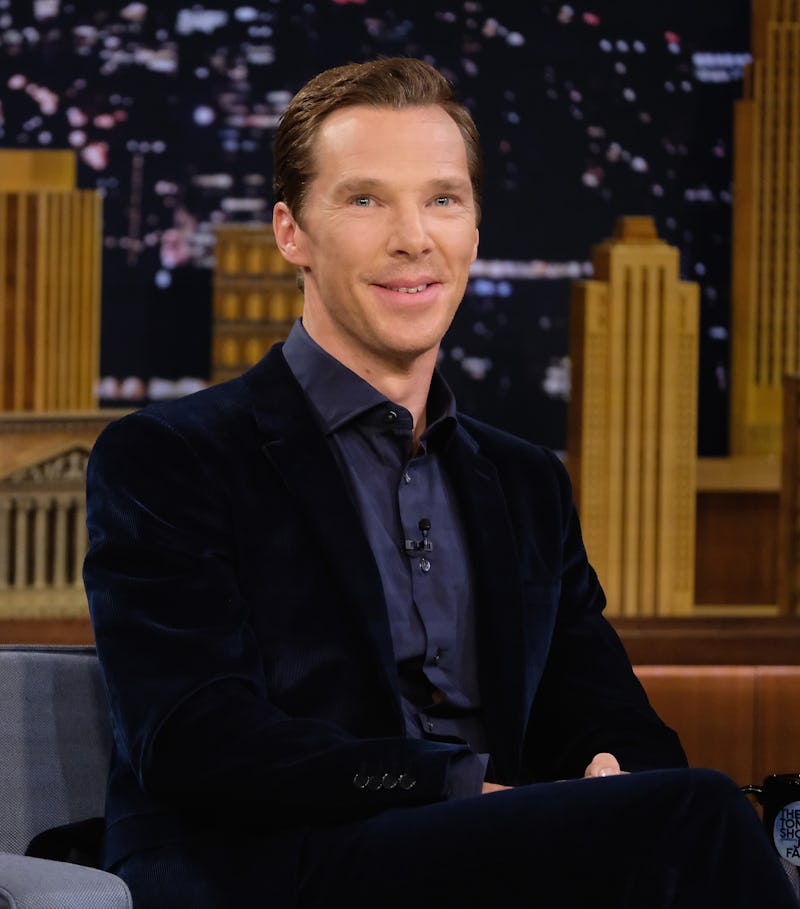 Theo Wargo/Getty Images Entertainment/Getty Images
Fans of Sherlock have been mourning the end of Season 4, and, despite hints that Season 5 could still happen, the show is on an indefinite hiatus. With his burgeoning Hollywood career, including his inception into the Marvel Cinematic Universe as Doctor Strange, it seemed likely that Sherlock's lead would pursue a movie career after the end of his detective series. But, according to TVLine, Benedict Cumberbatch will star in Melrose on Showtime, a limited series based on Edward St. Aubyn's novels. And his character, Patrick Melrose, sounds extremely familiar indeed.
His role as Patrick Melrose will see him play "'an aristocratic and outrageously funny playboy' who turns to substance abuse to erase bad childhood memories of his abusive father," per TVLine. A character who turns to substance abuse to deal with his traumatic family life? Sounds a lot like a certain English detective if you ask me. But, as far as I'm concerned, there's no one more qualified than Cumberbatch on the planet to play "an aristocratic and outrageously funny playboy," and I know Sherlock fans will agree.
Based upon the description, his new series appears to combine elements from the actor's previous roles. In particular, bringing together a problematic substance abuse and an aristocratic lifestyle, Cumberbatch's new character sounds like a cross between Stephen Strange and Sherlock Holmes.
Showtime appears to be creating a dream team to work on the show, including bringing popular writer David Nicholls on board to write the script. The novelist and screenwriter is responsible for tearjerker One Day, and the James McAvoy movie Starter For 10. The series will span several decades, moving from the '60s, right through to the '00s, so presumably we can expect to see Cumberbatch in some prosthetics or impressive make-up as his character ages. The series will also take place in several locations, including New York, the U.K., and France, taking the actor a lot further afield than Sherlock ever did.
As Doctor Strange, Cumberbatch has become recognizable worldwide, which is why it's exciting to find out he's booked another TV gig. The actor captivated audiences as Sherlock Holmes and knows how to bring a unique character to life in a way that connects with a mass audience. The intriguing nature of Melrose is sure to show us another side of him, and with a five episode order, we get to spend a substantial amount of time in the Brit's company.
However, it could be some time before Melrose reaches our screens, with TVLine reporting that the series won't start shooting until Aug. 2017. Thankfully, the limited series is bringing Cumberbatch back to TV where he belongs, so it'll definitely be worth the wait.