Bethenny Frankel Is More Connected To The Royal Family Than You Might've Realized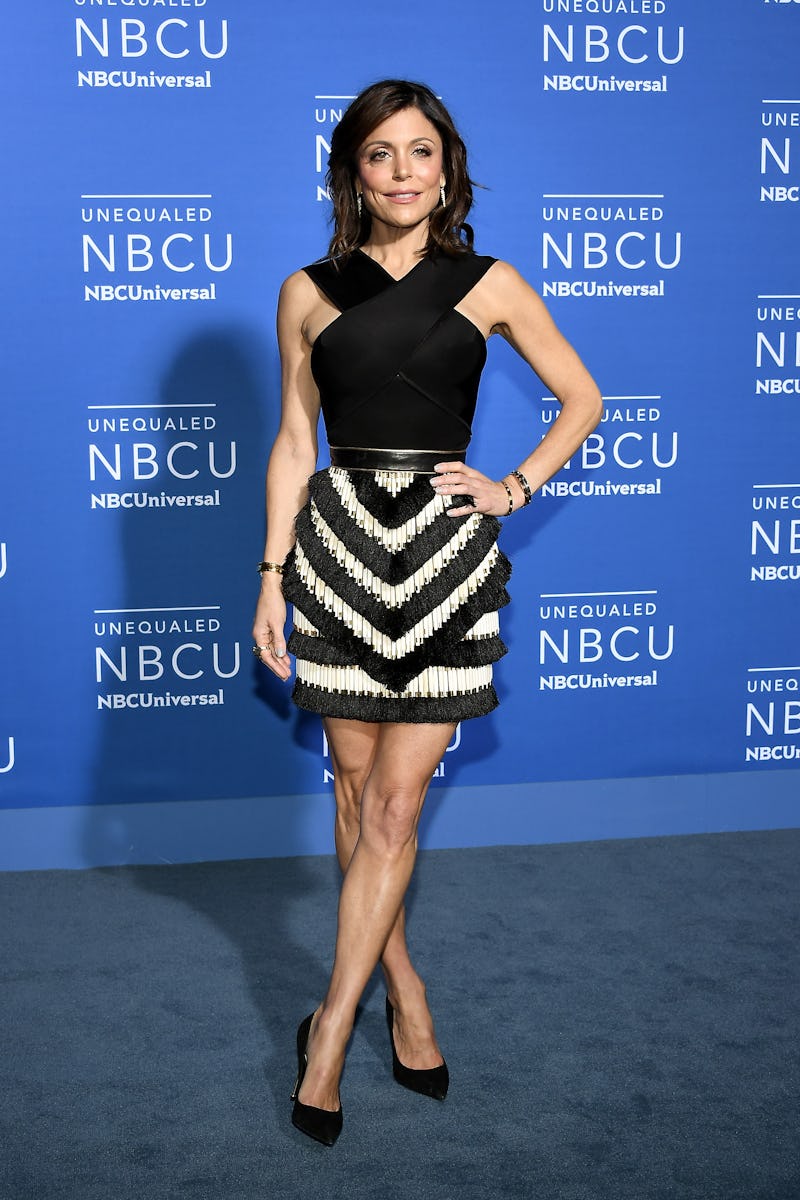 Dia Dipasupil/Getty Images Entertainment/Getty Images
It looks like Real Housewives of New York City stars Carole Radziwill and Luann de Lesseps aren't the only NY Housewives with ties to royalty. When she appeared on the Kyle and Jackie O Show on Monday, Bethenny Frankel revealed she went out with Meghan Markle's ex-husband one time. As E! News reported, the New York Housewife told the radio show's hosts that she met up with Trevor Engelson as a "romantic interest," but the date did not turn into anything romantic. However, she and Prince Harry's future wife's ex are chummy and may one day make a TV show together? Here's what the Bravolebrity said while chatting with hosts Kyle Sandilands and Jackie O:
"I met this guy as a romantic interest. His name is Trevor. So, I met him in Chicago and we were supposed to go out and I ended up seeing him one time and he'd been texting me. He's a producer in L.A. He told me that he was married before. He's divorced. He was married to this girl named Meghan Markle from the TV show Suits."
Eventually, Frankel did realize just how major it is that Engelson used to be married to Meghan Markle from the TV show Suits. She said, "Six months later, I'm like, 'Holy sh*t, your ex is going to be a princess!'"
After the Kyle and Jackie O Show interview started making the internet rounds on Monday, Frankel was quick to point out that she and Engelson were never actually romantically entwined. She tweeted,
"Never dated. Met. But I guess we're not going to let the truth get in the way of a good story. While we're at it, I was engaged to one of the Hemsworth brothers but he wasn't good looking enough for me."
Though Frankel and Engelson's initial meeting did not blossom into any sort of liaison or love connection, it apparently did pave the way for a professional relationship. As the RHONY star explained on Kyle and Jackie O,
"He pitched me a TV show idea to produce together about a bunch of businesswomen, which I think we are going to do together … We bypassed the romantics and went into the business. But, I don't know. There's something there. There's something salacious about doing a TV project with Meghan Markle's ex."
Forever a consummate entrepreneur, Frankel took this meeting and spun it into professional endeavor gold.
In 2013, Markle and Engelson split up after nearly two years of marriage. We all know where Markle's personal life went after her relationship with Engelson ended, but for good measure, here is a quick recap: In 2016, Prince Harry and Markle confirmed they were dating. On Nov. 27, 2017, it was announced that Prince Harry got down on one knee while he and Markle were enjoying a roast chicken dinner at Nottingham Cottage. Less than a month later, Kensington Palace revealed that Prince Harry and Markle would wed on May 19, 2018.
And now we know that Frankel is basically only but a few degrees away from Queen Elizabeth II. Of course, hanging out with (and potentially going into business with) someone who was once married to a person who is about to marry into the royal family is not exactly on the same level as being married to a count. And no, it is not exactly on the same level as being married to a Polish prince who is related to the Kennedy family. But hey, Frankel has more of a connection to royalty than the average commoner, and that fact is not something to shake a Skinnygirl protein bar at.