Beyonce's Didn't Hit The 2017 BBMAs Red Carpet For This Reason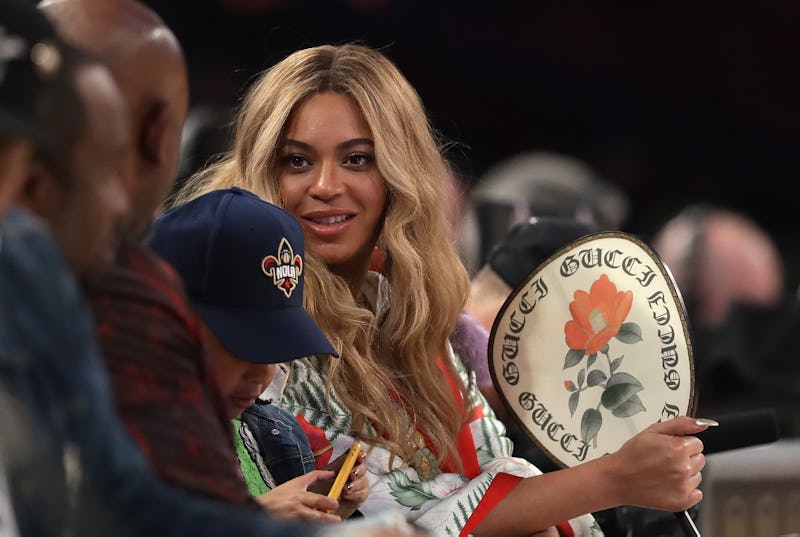 Ronald Martinez/Getty Images Sport/Getty Images
Much is being made about Beyonce's pregnancy, besides the fact that the singer is having twins. Beyonce's maternity style for her second pregnancy has been pretty fantastic, based on the pics she has shared on her personal Instagram, which include a curve-hugging LBD and her floral Mother's Day ensemble. Beyonce's 2017 Billboard Music Awards dress didn't happen, though! Bey skipped the 2017 BBMAs because she was having her baby shower aka The Carter Push Party. She even posted pics of an extensive and beautiful henna tattoo on her belly at the celebratory event.
So Bey was too busy for the BBMAs this year and who can blame her?
Regardless, Beyonce isn't sacrificing style even though she is carrying two babies! I totally get why she skipped these festivities and I would understand if the fashion icon was living in leggings or bootcut sweats for the next few weeks, based on the fact that she is heavily pregnant and about to welcome twins.
Since Beyonce's otherworldly presence was missed at the BBMAs — and I was hoping she would still show up, since she did perform at this year's Grammys while preggers — let's relive her past BBMAs outfits just because we can.
Her performance outfit back in 2011 was sexy and strappy AF.
The LBD she rocked on the red carpet was hawt!
Lastly, here's her tiered floral frock, work during her current pregnancy. It looked stunning and comfy and she was twinning with Blue Ivy.