Beyonce's New Video Offers A Sweet Look At Her Marriage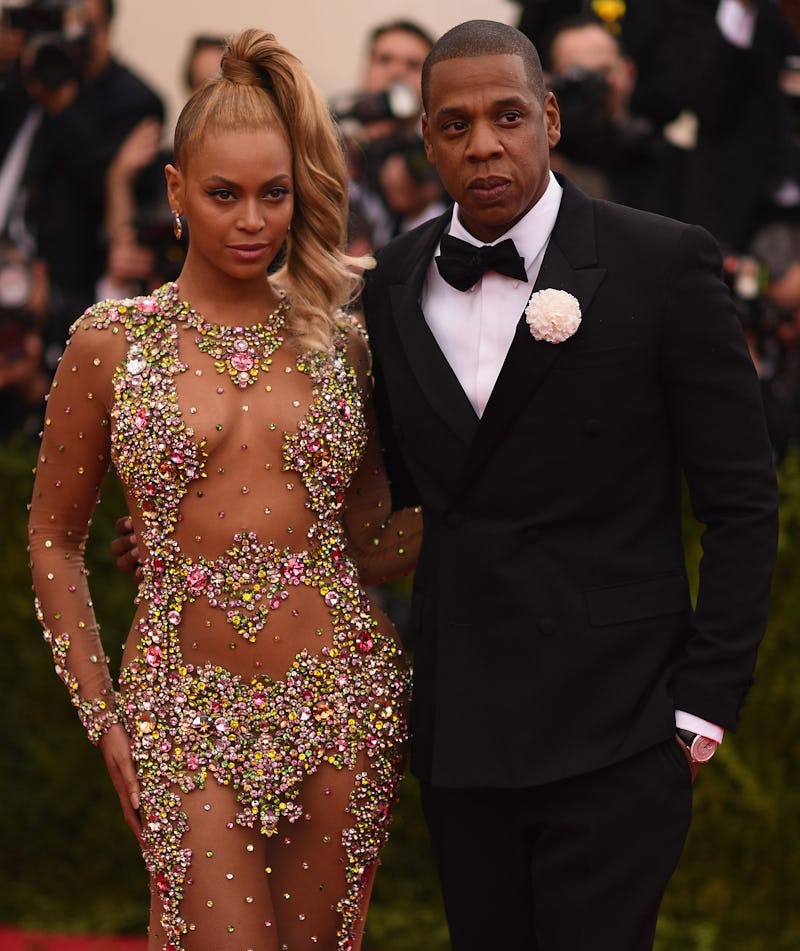 Dimitrios Kambouris/Getty Images Entertainment/Getty Images
In honor of their 9th anniversary, Beyoncé dropped a new video for "Die With You" on Tidal, offering a sweet inside look at her relationship with husband Jay Z, and it's absolutely giving me all of the feels right now. The longtime couple, who is currently expecting the arrival of twins, is celebrating their union with a rare glimpse inside their very private world. I mean, you seriously have to see this montage. It's literally all of my relationship goals, twin goals, family goals — basically it's just really all of my life goals wrapped up into one video.
Bey's newly minted video snippet is a re-release of a 2015 version of the song that she shared in honor of their 7th wedding anniversary and accompanies a 63-track playlist dedicated to her 47-year-old hubby entitled, "IV EVER EVER."
You guys, I'm serious, everything about this updated visual is absolutely perfect. I mean, not only do we get to catch never-before-seen romantic moments shared between Bey and Jay, but we also get a sneak peek at some ultra-touching family moments with the couple's daughter, Blue Ivy. And as an added bonus, we get a rare look at the singer's growing baby bump.
In case you didn't know, Beyoncé and Jay Z wed on April 4, 2008 in a lavish, and obviously, tightly secured ceremony at their TriBeCa penthouse in New York City. The number four is a significant number for the duo, as they both were born on the 4th of the month — Beyoncé in September and Jay in December. They even went as far as get matching tattoos of the Roman numeral, IV, on their ring fingers as few years back.
The occasion is certainly a joyous affair for the entire family. Bey's mother, Tina Knowles, congratulated her daughter and son-in-law on their nine years of wedded bliss via Instagram. Knowles topped-off the adorable post with a sweet message, sharing some insight on the day and eluding to a bit of a family tradition. Knowles wrote,
"9 years already??? Congratulations to the Carters on their Anniversary. (thats my arm fixing the dress lol) Thats my minister Rudy Rasmus who married Solange, Beyonce and me"
Isn't it just the best photo ever? Bey looks absolutely gorgeous in her gown, and Jay's equally stunning in his tuxedo. But that certainly comes as no surprise, right? I mean, these two always look perfect when they're out on the scene.
The adoring Tidal playlist features songs from artists like Marvin Gaye, Sade, Kanye West, and Coldplay. You've got to take a listen, when you get a chance; it's totally the greatest hits soundtrack to Jay Z and Beyoncé's entire relationship.
Ahh, thanks Bey and Jay for sharing these special moments with us. I don't know about you guys, but it certainly made my day. You can watch the full video over on Tidal.