Blac Chyna Wants To Stand Up For All Women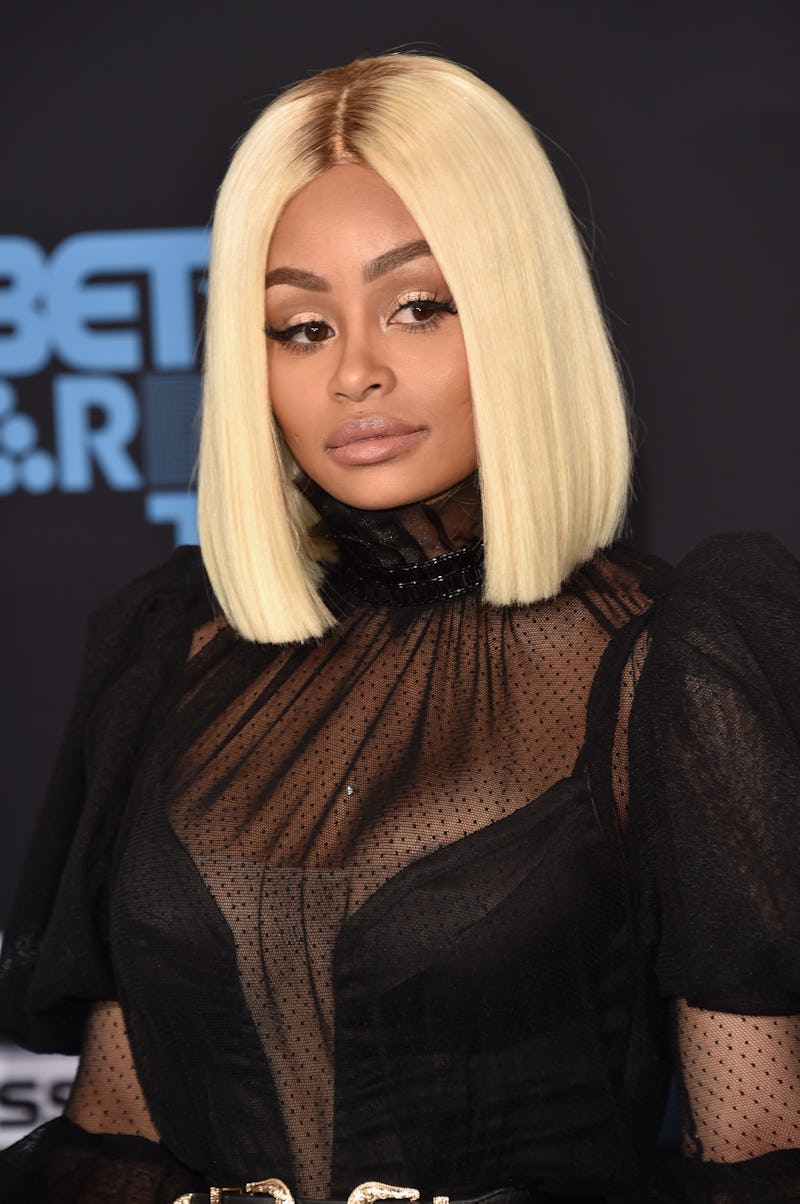 Alberto E. Rodriguez/Getty Images Entertainment/Getty Images
Last week, fans of the Kardashian family were rocked by Rob Kardashian's social media tirade against ex-fiancée Blac Chyna. But now, Blac Chyna has opened up about the situation with Kardashian in a new interview with Good Morning America, and she's making it clear that she's not taking action against him just to stand up for herself — she's standing up for other women who have been in this position before, too.
On Wednesday, Kardashian took to Instagram to share nude photos of Chyna, as well as allegations that she had cheated on him several times during their relationship and that she had a baby with him to spite her ex, Tyga, who was dating Kylie Jenner at the time. During Kardashian's rant, Chyna took to Snapchat and claimed that Kardashian abused her in two posts that were soon deleted. On Friday, her lawyer, Lisa Bloom, announced that she would be representing Chyna as she planned to seek a restraining order against Kardashian. Bustle reached out to reps for Kardashian and Chyna regarding the allegations they made against each other, but did not receive a response. Kardashian's lawyer, Robert Shapiro, told TMZ that Kardashian's posts were "a spontaneous reaction that he regrets," and that he wouldn't be disputing the request for a restraining order.
Now, Chyna is opening up about what made her take legal action. Not only did she say that she is "devastated" by what Kardashian has shared, but she also said she's trying to set a precedent that this kind of behavior cannot be tolerated — from the Keeping Up With the Kardashians star or anyone else.
Chyna told GMA,
"I would like to just say something to ... all the women out there. You know, you're not the only one that's probably going through something. So I feel as though if one person speaks up, maybe it, hopefully, it will be a domino effect."
According to Bloom, Chyna's domestic abuse allegations against Kardashian are what will help her put the order in place quickly when she files for it on Monday.
Bloom added,
"I'm not asking victims to change their behavior. I'm asking perpetrators not to commit crimes. It is a crime to post pictures like this. And if you do it, I hope that the full impact of the law rains down on you. You can go to the police on your own for free without a lawyer, and ask them to help you. And the more we women stand up for our rights, the more progress we're gonna make."
Although Chyna and Kardashian have certainly argued publicly on social media before, this time is decidedly different, and it's also the first time legal action has been taken.