Blac Chyna's Update After The Rob Ordeal Is So Positive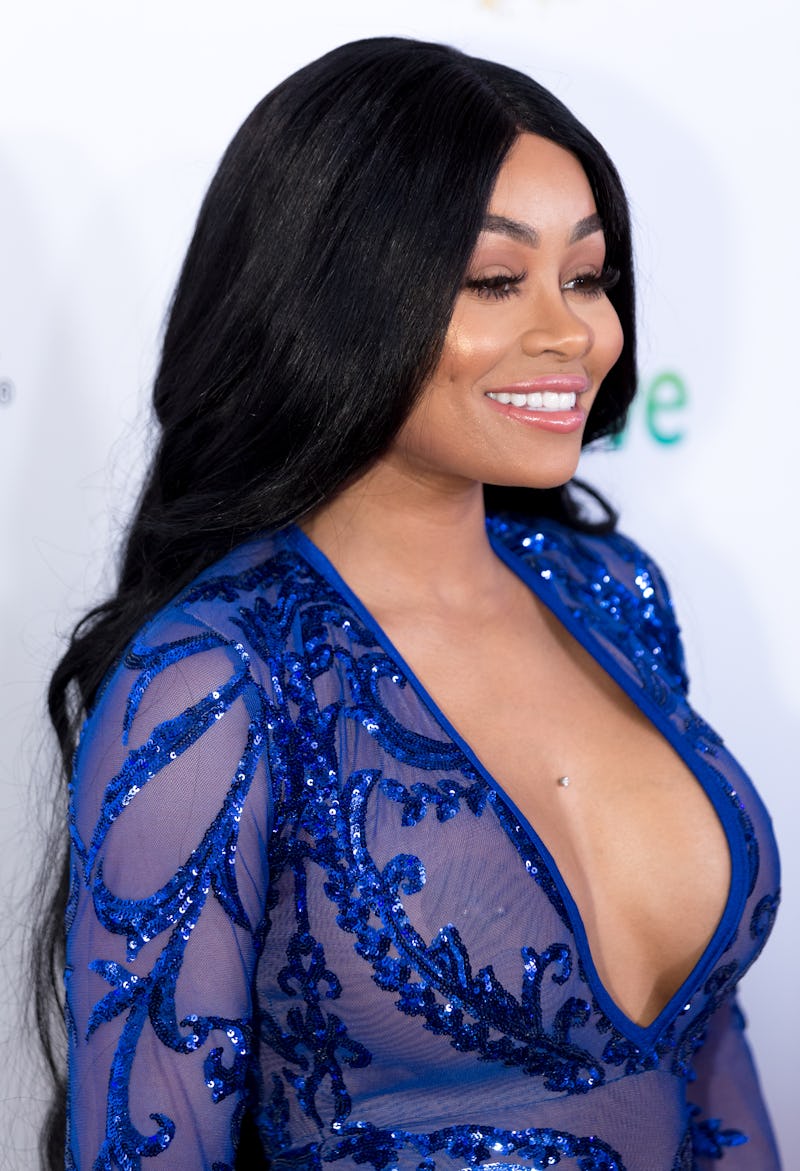 Greg Doherty/Getty Images Entertainment/Getty Images
It's easy to see how the past year could have been a major roller coaster for Blac Chyna, but despite the scandal she faced earlier this month, it sounds like she's doing great. On Wednesday night, the reality star hit the red carpet for the first time since she filed for a restraining order against Rob Kardashian, and at the event, Blac Chyna gave an update on how she's doing now, as well as an update on her kids, Dream and King Cairo.
In early July, Kardashian took to Instagram (and later, Twitter) to share nude photos of Chyna, as well as to make several allegations against her, including that she had cheated on him, and that she had their child, Dream, with him in order to get back at Kylie Jenner for dating her ex (and Cairo's father), Tyga. Since then, Chyna was granted a restraining order against him, although it's still unclear where their co-parenting relationship will go from here.
But while talking to Entertainment Tonight, Chyna had nothing but positive things to say about her life, her kids, and even how she's getting along with Tyga these days, so it sounds like things have truly improved for her since the social media scandal.
"I'm doing good," Chyna told ET. "I'm just feeling blessed right now. I'm so excited to be here."
She then added that both of her kids are "doing well for sure," and that she and Tyga are getting along for Cairo's sake. She also mentioned that she's been focusing on staying positive, "being a good mother," and building her personal brand, which includes Lashed, her salon that focuses on lash extensions.
Considering the fact that it wasn't too long ago that Chyna was dealing with a pretty stressful situation, it sounds like she's handling things well, especially since she seemed so happy to be out and about again.
And if you follow her on Instagram, you already know that she's been pretty busy over the last several weeks, promoting her new cosmetics line and posing for photos with her daughter. It's hard to imagine what it's been like for her to deal with the kind of public scrutiny she's been subject to lately, but it seems like she's trying to put it behind her.
After Kardashian's social media posts about Chyna, his lawyer, Robert Shapiro, released a statement to TMZ, stating that his posts about Chyna were "a spontaneous reaction that he regrets" and that "Rob's only concern is for the wellbeing of baby Dream."
Shortly after Chyna and Kardashian's social media feud, Chyna's lawyer, Lisa Bloom, told Bustle that the restraining order against Kardashian did not affect their custody arrangement. Chyna had no plans to sue Kardashian or press charges at that time.