Blake Lively Isn't Opposed To A 'Gossip Girl' Reunion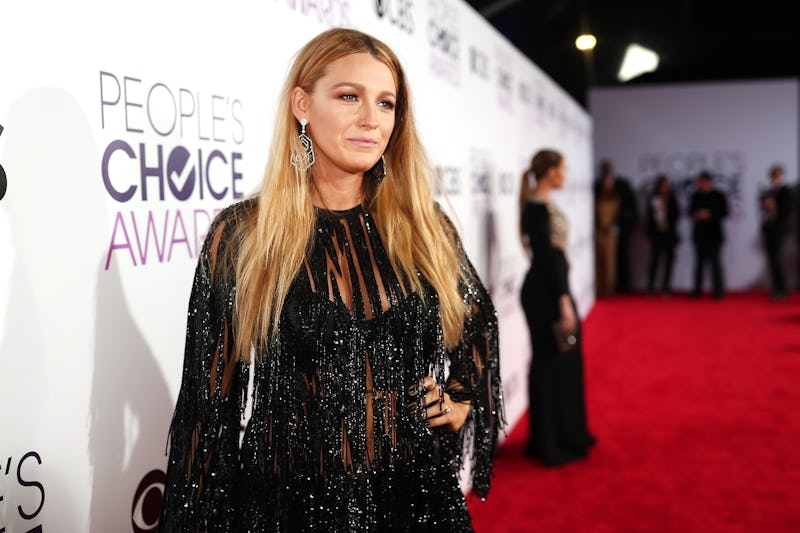 Christopher Polk/Getty Images Entertainment/Getty Images
Hey Upper East Siders, Gossip Girl here, and I've got some pretty juicy news. In an interview with Variety, Blake Lively revealed she's open to a Gossip Girl reunion, so Serena van der Woodsen's grand return to Manhattan isn't totally out of the question. Before you scurry over to the Met steps, she has (briefly) spoken about this in the past. But her answer seems to suggest she's given it a little more thought since she last weighed in on the possibility, because now she has one caveat: She wouldn't want to make it another seven-year commitment. As she told the outlet:
"Would I do seven years of the show? No, because it's hard work and I've got my babies, and I don't want to be away from them that much. But I've just learned in life you never say never .... Who knows — if it was good, if it made sense. We had so much fun shooting and living and working in New York City."
Since Gossip Girl aired its series finale back in 2012, Lively has largely turned her attention to film, nabbing leading turns in The Age of Adaline (2015), Café Society (2016), The Shallows (2016), and the upcoming All I See Is You.
It would be fitting, then, if Gossip Girl marked her return to TV. And indeed, she told Variety that she'd be willing to revisit the small screen, though she's more interested in the long-form storytelling touted by shows like The OA and Stranger Things.
But hey, it worked for Gilmore Girls, who says Gossip Girl can't get its own limited revival? There wouldn't be much mystery left since Dan Humphrey was unmasked as its eponymous blogger, but it would still be nice to check in with New York's favorite trust funders. A girl can dream, right?