Bobby Dassey Speaks Out About The 'Making A Murderer' Allegations Against Him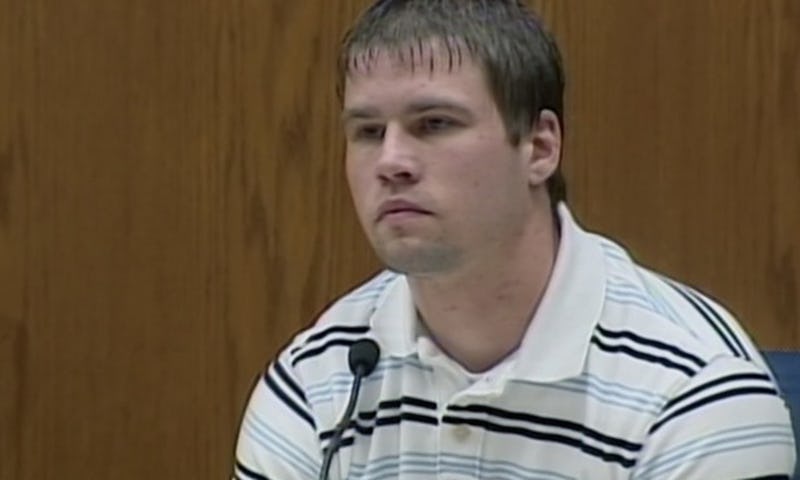 Netflix
As seen in Making a Murderer Part 2, when Steven Avery's new lawyer Kathleen Zellner took on his case, she vowed to do whatever it took to free him. And it's her legal right to bring up other potential suspects as she does her due diligence for her client. One such alleged suspect Zellner has introduced is Avery's nephew Bobby Dassey. However, Dassey was never suspected by law enforcement in the 2005 crime. Bustle's request for comment from Bobby Dassey's mother, Barb Tadych, about the ongoing case and his inclusion in the Netflix documentary was not immediately returned. But Bobby Dassey addressed Zellner's accusations in a 2017 interview with special investigators that was included in Part 2 of Making a Murderer.
To back up just a bit, Avery was convicted in 2007 of Teresa Halbach's 2005 murder, according to the Post-Crescent, and sentenced to life in prison. But he has always claimed he was innocent of the crime, and he has spent the last 11 years trying to free himself. Zellner joined Avery's case in 2016, per ABC News, and has been working for the last two years to get Avery's conviction overturned.
As explained in the docuseries, she's allowed to submit new suspects, provided they adhere to the 1984 case of State v. Denny. As Bustle reported, it's a legal precedent that stipulates that any potential suspects raised must have had motive, opportunity, evidence to directly connect them to the crime, and proximity to the crime scene at the time it took place. It's a precedent in place to keep people from accusing just anyone of a crime.
As shown in the second part of the docuseries, Zellner accused Dassey as her Denny suspect, claiming that he allegedly lied during his original trial testimony, and that a computer in the Dassey residence allegedly contained graphic searches for terms related to death and young women. Zellner alleged that Dassey was the only one home at the time the searches were made and that he was nearby the crime scene on the day of the murder, because he had initially claimed to have seen Halbach going towards Avery's home. As the docuseries showed, both Dassey's brother Bryan and his mother Barb Tadych have now contradicted that initial testimony.
Bryan claimed that Dassey later allegedly said that he had actually seen Halbach leave the property. A Facebook comment from Tadych allegedly on behalf of Dassey also contradicted his testimony. "Just got off the phone with Bobby," Tadych wrote on Facebook, as shown in the docuseries. "He told me that he [had] seen [Halbach] pull in but that was it, because he left to go hunting then. He said that is the truth."
She then claimed that he had allegedly not seen Halbach walk towards Avery's home — a direct contradiction to what Dassey said in his trial testimony.
As seen in the first season of Making a Murderer, at trial, Dassey told prosecutors that he had seen Halbach arrive, take photos of Tadych's van (she was trying to list it for sale), and walk towards Avery's house. When Dassey left to go hunting, he told prosecutors he had seen Halbach's car, but no sign of her. He then said when he returned home, her car was gone.
In a November 2017 interview with special investigators shown in Part 2 of the docuseries, Dassey stuck by what he said in his testimony. "Everything I told was true. I had, I have no reason to lie," he said. "I'm at to the point where, you know, Zellner can blame me all she wants. Deep down inside, I know I didn't do it ... that's the only way I can keep going on every day, is 'cause I know I didn't do it." He then added that "It sucks that people are trying to pin it on me ... the one thing I want is for my name to be cleared."
Special agent Jeff Wisch then told Dassey that they just wanted justice for Halbach, and also for Dassey if he was being wrongly accused. "If you didn't do it, we want absolute justice for you that you don't have to be accused of something you didn't do," Wisch said. "We just want you to tell us the truth like you did and we're good to go."
In September 2018, the Post-Crescent reported that a judge denied Zellner's motion to add an evidence CD to Avery's appeal which allegedly contained the alleged computer searches. With that decision, Avery's case has stalled.