Bon Iver's 'Perth' Was Inspired By Heath Ledger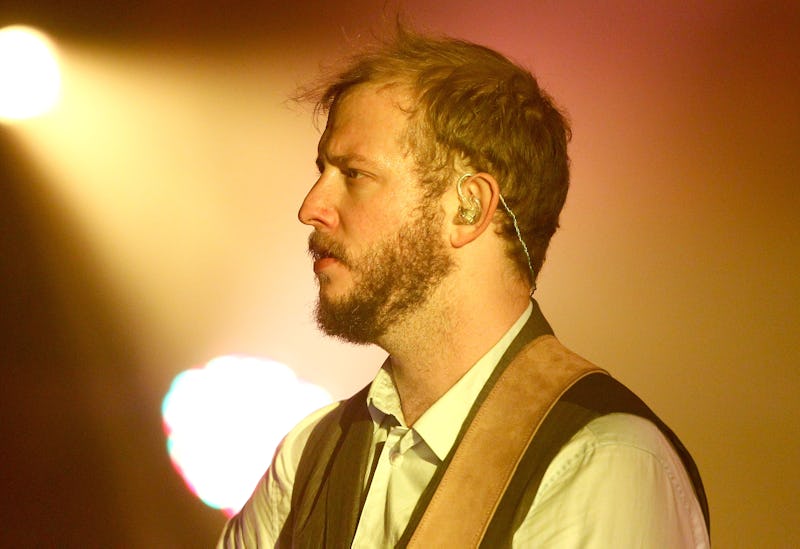 Mark Metcalfe/Getty Images Entertainment/Getty Images
Indie folk band Bon Iver burst onto the scene in 2011 with their wildly successful second album, Bon Iver, Bon Iver, which won the Grammy Award for Best Alternative Music Album while the band itself took home the trophy for Best New Artist. And oddly enough, the band may not have had the success they did if it weren't for a certain late actor, as Bon Iver's "Perth" was inspired by Heath Ledger.
"Perth" kicks off the aforementioned Bon Iver, Bon Iver, and its lyrics don't necessarily clue you into its origins:
I'm tearing up, across your face/Move dust through the light/To find your name/It's something faint/This is not a place/Not yet awake, I'm raised to make/Still alive who you, love/Still alive who you, love/Still alive who you, love/In a matter of an month/From forests for the soft/Gotta know been lead aloft/So I'm ridding all your stories/What I know, what it is, is boring, wire it up!/You're breaking your ground
However, geography buffs will recognize the song's title as a city in Australia, and Ledger fans will be quick to point out that the actor was born in said city. And that connection isn't a coincidence, as Ledger's death led directly to the writing of the song.
The band's lead singer/songwriter, Justin Vernon, revealed back in 2011 that he had begun working on the song in 2008 and was scheduled to meet with a music video director who was good friends with Ledger, Matt Amato. "The first thing I worked on, the riff and the beginning melodies, was the first song on the record, 'Perth,'" Vernon told Exclaim. "That was back in early 2008. The reason I called it that right away, is because I was with a guy that I didn't know very well, but basically, it's a long story, but in the three days we were supposed to spend together — he's a music video maker — in those three days, his best friend [Heath Ledger] died. And his best friend was from Perth. It just sort of became the beginning of the record. And Perth has such a feeling of isolation, and also it rhymes with birth, and every song I ended up making after that just sort of drifted towards that theme, tying themselves to places and trying to explain what places are and what places aren't."
Vernon appears in the new documentary about Ledger, I Am Heath Ledger, and gives additional information on his time spent with Amato and how the lyrics of the song relate to the late actor. "I just held him for the longest time," Vernon says of Amato in the film, according to HuffPo's Leigh Blickley. "This person that I had just met just lost somebody so important to them ― it was no longer about making a Bon Iver music video anymore. This was now our chance to be there with Matt as he grieved. It was a three-day wake ... [The lyrics were based] on some of these visions Matt would kind of tell me about Heath growing up in Australia. The words ended up being the first song on [the album], and I called it 'Perth.'"
Knowing that Ledger, and the affection his best friend felt for him, were the inspiration for "Perth" makes the already beautiful song even more gorgeous and heartfelt. I'm sure Ledger, a noted music lover, would have been a big fan.